The not so Magical Kenya(ns): My experience traveling through the country
I had wanted for a long time to visit Kenya, in particular, to visit the Maasai tribe and the Maasai Mara to see the Big 5 (elephant, African buffalo, lion, leopard, and the rhino) and to experience Magical Kenya, as the official slogan of tourism says. Though visiting Kenya end of 2020 wasn't initially my plan but as I didn't get official info on Malawi I changed my plans and after several obstacles in obtaining a visa, I managed to land in Nairobi just before 2020 was coming to its end. I had planned to spend 33 days in Kenya but ended up spending only three weeks.
This post is in no way to generalize all Kenyans and absolutely people will have different experiences which depend a lot on what choices they make, how they travel, where they go, and how much are they willing to spend, and if they are okay with paying the mzungu prices.
Obtaining a visa on a Kosovo passport to visit Kenya
Prior to introducing the new system of eVisa, Kosovo citizens had to send their paperwork to an office that would look through them and grant or not a visa for my copatriots. With the change in the system (which still doesn't have Kosovo on their list when you create the account but it does have it afterward), I was told I could as well apply online and so I did. I submitted my application for a single entry visa. Two weeks in, my application was still in process and then a few days showed "DEFERRED". I was confused as that was the first time ever I had seen a status like that on a visa application. It normally shows either approved or rejected. Anyway, I decided to reach out to the Immigration on phone (used Skype to save money) and after a few calls, I got to talk to one of the officers who told me I had applied for the wrong visa type. I was confused as my intention was to enter Kenya – visit all I wanted for the 33 days I had planned to stay – and leave – thus a single entry visa. However, I was told that applications from Kosovo citizens still go through a different process and the eVisa should show RSEV at the beginning (so if it doesn't show that, you are not applying for the right one). So I was told to apply again and by this time it was Friday, about a week before I had planned to travel to Nairobi. I applied and fortunately enough, Kevin – the immigration officer – was helpful and I got my visa confirmed by Wednesday (normally I was told it takes two weeks for Kosovo residents to get an answer) in an accelerated way.
Reaching Nairobi and leaving Nairobi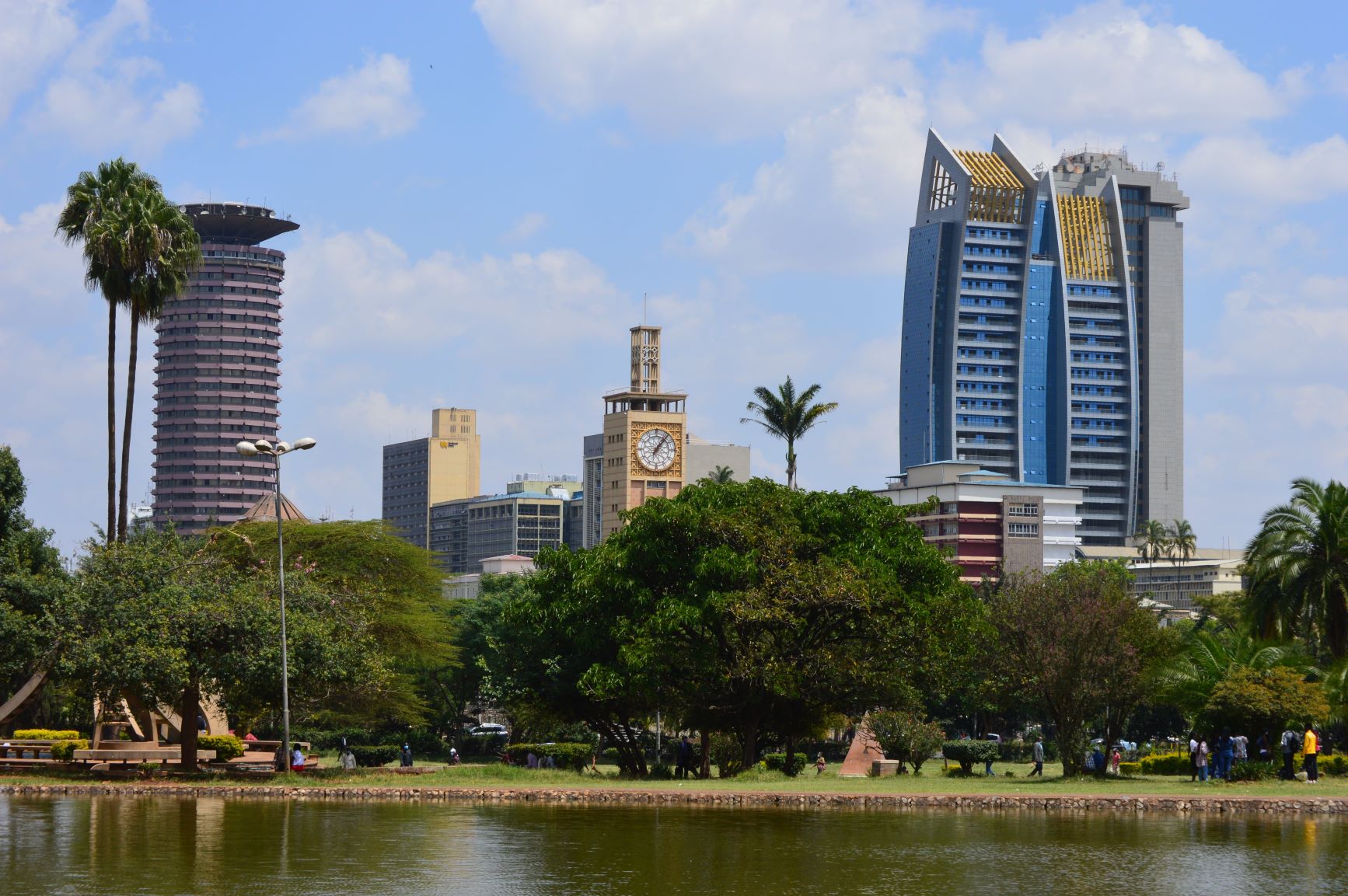 Disclaimer: entry/exit requirements might change at any time so pay attention to the official press releases of the Government of Kenya, Ministry of Health
Due to the pandemic still being very much present throughout the world, entering Kenya requires visitors to register beforehand in which, again, Kosovo isn't listed. However, I was told to just select Kenya as it actually didn't matter but all they wanted is the barcode which the health officers at the airport will scan upon your arrival.
Leaving Nairobi (or Kenya in general) requires showing the negative PCR results and also registering on some website that provides you with a barcode to be scanned at the airport (which was not even checked upon when I left but you still do it to be sure).
"There is no Uber" and other Uber related incidents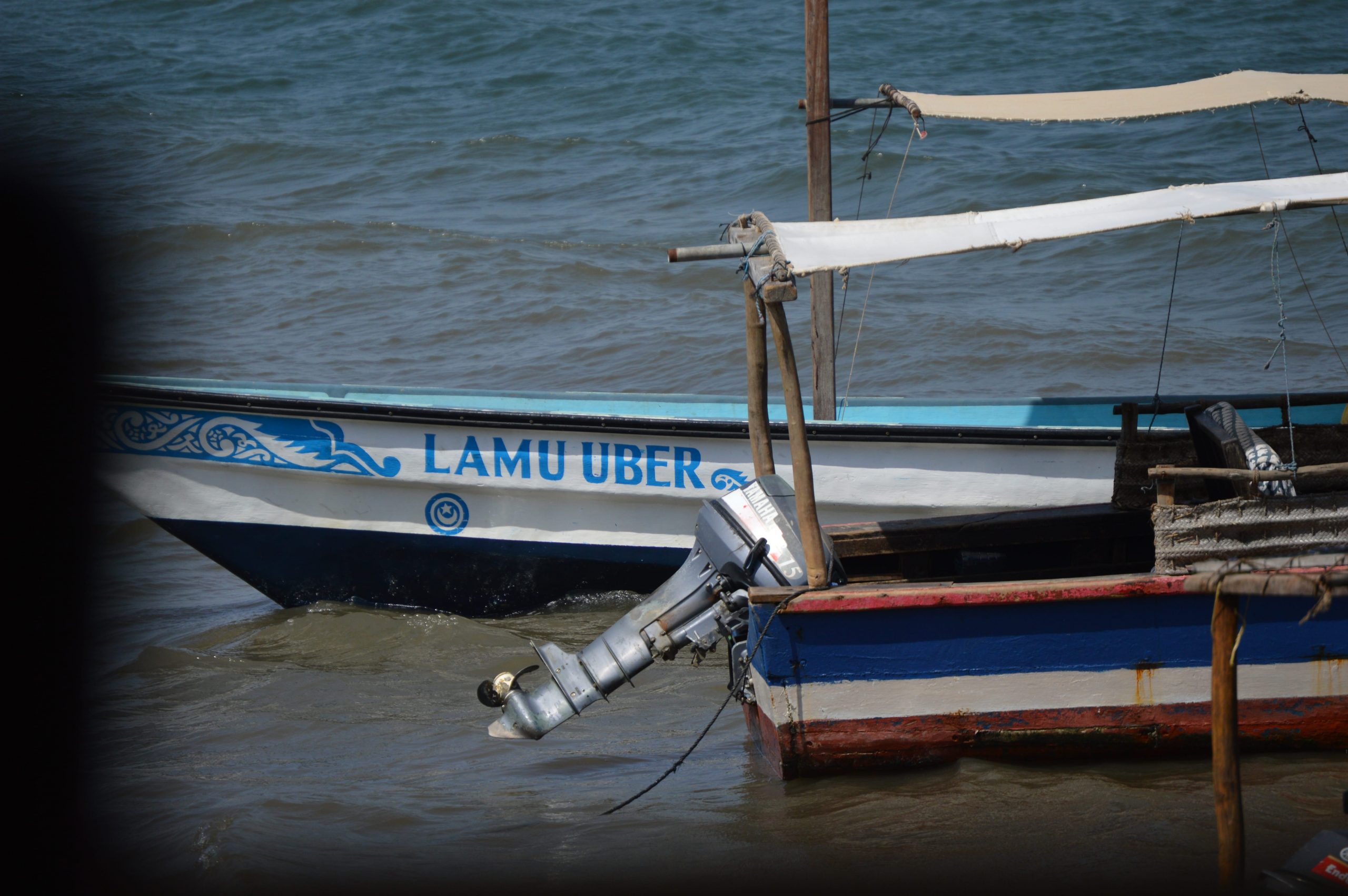 I made my way to the exit and the first sentence I heard was "There is no Uber" as I was trying to order one through my phone. I, of course, knew there is Uber in Nairobi and I was planning to use it. Though, due to some technical issues with the app, I ended up getting a taxi to the hotel.
Having been used to Uber in the USA, I found most of the Uber drivers in Kenya that I got to ride with very rude, not professional, and not obeying the Uber policies. The issues included: not giving you the proper change (I used cash in few cases until I linked my bank card to my Uber account); calling you and asking where are you – though it shows in the trip request – and asking you where are you going – so they can cancel the trip if it's not a profitable one; canceling the trip when I reminded them the questions are against Uber policies; canceling the trip and lying that I was not having a face mask when in fact the driver didn't even show up at the pickup location; neither canceling nor picking me up nor picking up their phone.
The last Uber driver I had dropped me at the wrong terminal and then, after I went through the security check, I was told that my flight leaves from the other terminal and I would have to get another taxi to reach there. So, a little bit of extra cash spent because I didn't know where the flight leaves from and the taxi driver didn't ask!
P.S. There is Uber in Nairobi and Mombasa. There is no Uber in Lamu or Malindi.
Accommodation issues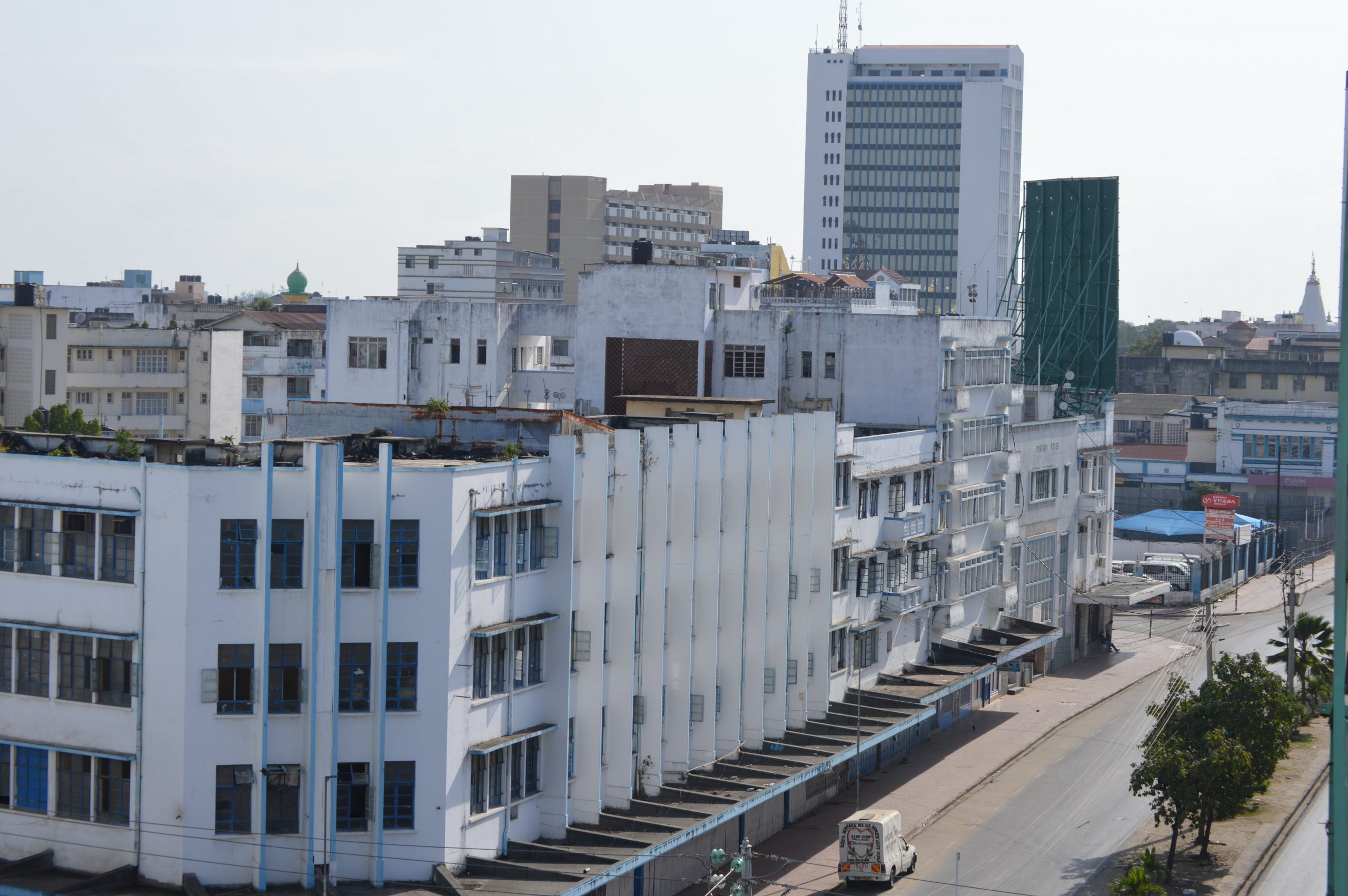 The first hotel I had booked had closed the reception although I had specified my time of arrival was between 23:00 – 00:00. Thankfully, the airport taxi driver called them on the phone several times until someone finally showed up to check me in. Later on, I got the email from booking saying I didn't show up (LOL).
The Amboseli camp had no power and/or water on the first night which resulted in the low battery for our phones and cameras and missed opportunities to take that shot of the animals I loved. Nevertheless, the situation was resolved later, and generally, it went fine.
The first accommodation in Mombasa offered my friend and me a choice between sleeping in a windowless room with mosquitoes having a free ride on our bodies or a room with hot water. We checked out the next morning though we were planning to stay there for 4 nights. Again, they said to Booking that we didn't stay there. The other accommodation we went after was overall good though it had a few issues which we overlooked as it was still a good deal and way much better than the first one.
The hotel I booked at Lamu was great, in a perfect location (Shela) and I got a great deal in Booking. Soon after I got a message from its manager asking me to cancel my booking as there has been a system error and the rate isn't the correct one and they will offer me another one (much higher). I refused it, obviously, and told them if they have issues they should contact booking and not the client. I reach Lamu and the manager says again the same thing which made me tell him again that "you never turn to the client on this kind of matters but to the site. There are people who get great flight deals during this kind of system error". After that, whatever prices I asked him about were about double of what the real prices were in town.
In Malindi I had booked a room that the owner of the guest house had given to someone who had booked through AirBnB. By that time I was already pissed off that the address of the place was wrong and after half an hour's of attempts to reach out to her and a tuk-tuk to the place and climbing a three stories building I had to reject it and go somewhere else. The other place I booked was much better and I could actually relax.
Naivasha hotel had the same issues – no water and for a little bit no power but this was booked through the safari company I went with so I couldn't do much and it was a night only so had to try and keep my humor. The hotel in Nakuru was good in this regard so I could actually take a hot shower and get ready for the day, especially in anticipation that the tented camp in Maasai Mara won't be providing hot water (already knew it based on my Amboseli experience). In Maasai Mara tented camp I waited for the hot water and then just gave up.
The best accommodation time was when I stayed for the night with Salie's family while transiting through Nairobi on my way to the 5 days safari and the ones I spent with Johanna and Josef in Nairobi after my safari was over.
Safari companies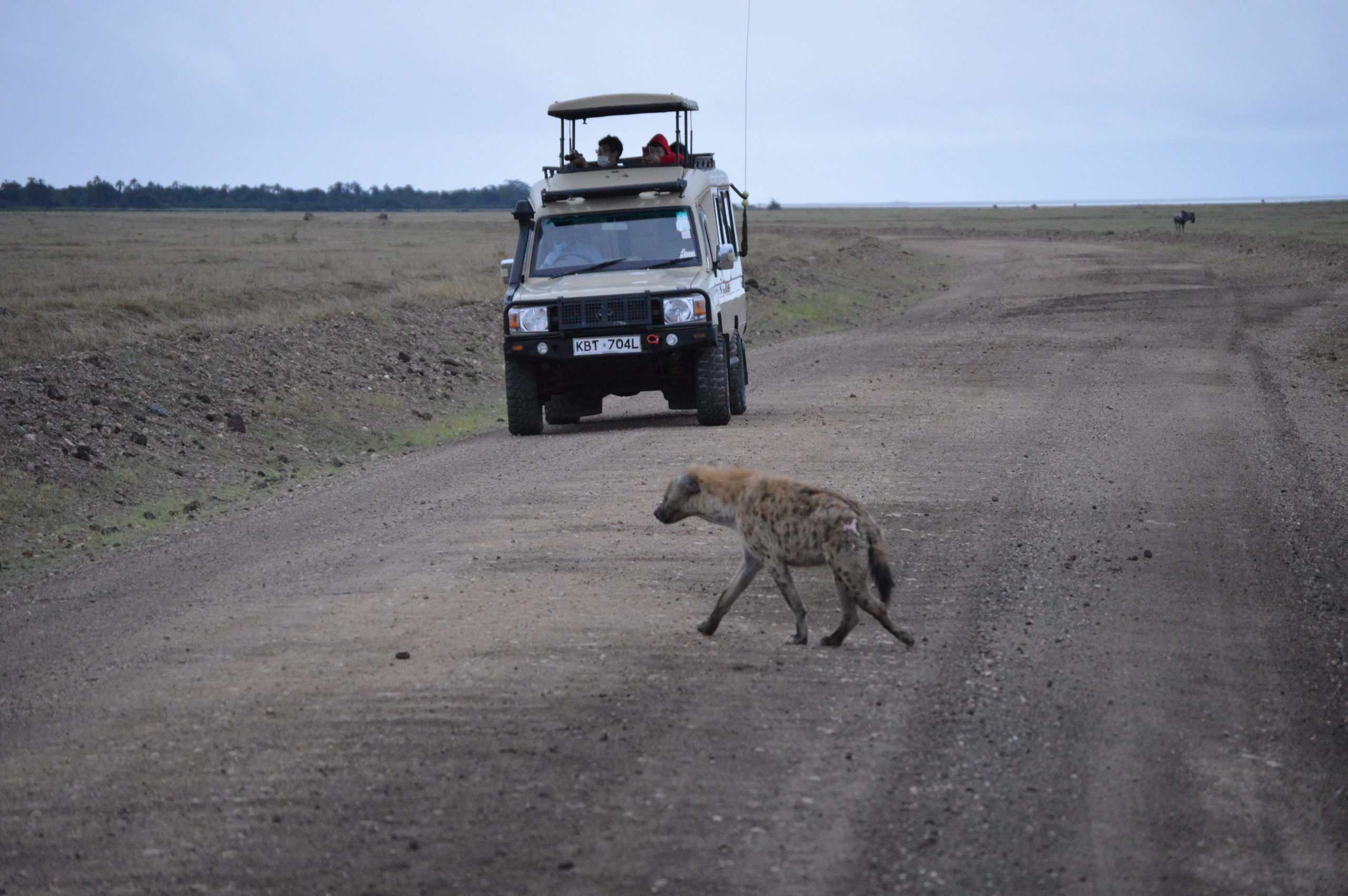 It is understandable that when in Kenya and interested in doing a safari you will have to work with one of the companies, in particular, if traveling solo. My two safari companies were, how to say, ridiculous.
The first one I took to Amboseli, joining my newly made friend, didn't go by the safari program at all. The pickup should have been at 0700 and their trip advisor told me I will be picked up at 12:00 while my friend was told 12:30 – we were staying at the same hotel! Then, seemingly they forgot about us and only came to pick us up around 13:15 after a few emails and calls from us. Though lunch was to be provided on the road, they tried to escape it which they didn't manage to after all. Anyway, we had some fast-food lunch and then had to wait for another one hour for the rest of the group to reach the petrol station where we were waiting and continue to Amboseli. We finally left at 15:15. The camp we stayed at had no electricity and water the first night; however, the food was delicious. As we reached late, we couldn't do the afternoon game drive as programed. On the last day, we had agreed with the safari company to drop my friend and me by the train station in Emali so we could continue to Mombasa. What the driver did, to our surprise and annoyment, he drove us all the way to Nairobi. The night before the driver told us "do not worry, I am not going to charge you for taking you to Nairobi" which literally didn't make any sense as that would have been their duty anyway to drop us off in Nairobi at our place of choice.
Thus, for the second safari, I decided to try another company given the troubles I had with the first one. The second company came as a recommendation in a group of seasoned travelers. I was impressed with the driver who had come to pick me up30 minutes before time (turns out he was told a different time LOL). Then we drove to the office for the payment and had to wait for the employee for about an hour and I found out I had been transferred to another company for which I had read and heard not so good reviews and avoided it on purpose. But, fate cannot be escaped, right? Anyway, since it started okay I didn't want to say anything about it. There was a 10% extra charge if paid by card which I didn't understand why it would be when paid with a credit card (which doesn't charge) so I paid cash. I also had to argue a bit to have breakfast included in this "all-inclusive package" I had paid for. Things went well until we reached Naivasha hotel and I was told that only one litter of water was offered per day. This was it! I got angry and had a call of about eight minutes with the person I'd been arranging my safari who at the end either understood that this "1l of water policy" is stupid and also it was not even stated at their email offer. The other days went well in terms of the safari and no issues. The driver, Anthony, was great, punctual (which is very rare), and knowledgeable.
The last-minute cancellation of arranged sunset dhow ride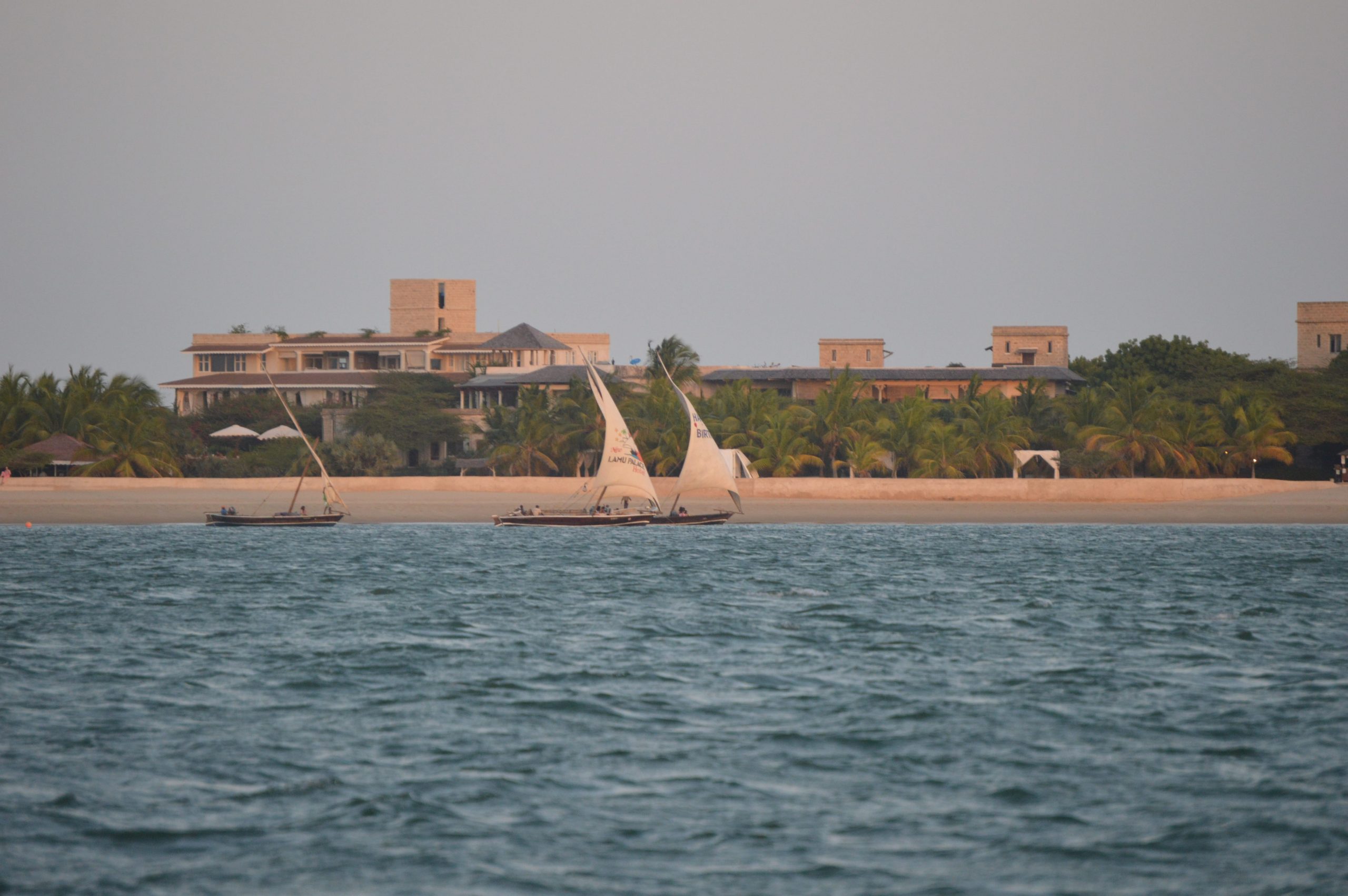 On my birthday, I wanted to do something new and memorable. That was going on a sunset dhow ride in Lamu. I arranged it with one of the so many captains you can meet in Lamu. A few minutes before 1700, the pickup time, I was told the captain had gone with some other tourists who had arranged before me – we agreed on the ride around 1400 and he didn't mention any pre-arranged ride but hey, maybe he forgot? LOL.
So, I'm in front of the hotel with the other "captain" who took me in the morning to Takwa ruins, and he says he's sorry and tries to arrange for another dhow but that captain doesn't show up and says it's too late. The captain offers to take a speed boat and still see the sunset which I reject because that was nothing new or special to me. I end up walking to Shela beach and just enjoying the beautiful sunset from there.
"A walking wallet"
Being a mzungu in Kenya equaled to being rich, somehow. The number of people, tuk-tuk drivers, van drivers, matatu drivers, and others, that seem to have this on their mind is enormous. They always tried to charge me the mzungu price. If something would cost 1000 KSH they were asking for 2000 KSH. One of them even openly said "give me this money, I have to buy milk" after I had paid for my ticket and was asking for my change. Then he said "you know, Kenya is a poor country" and I asked, "why do you assume I'm rich?". This got tiring as days passed by which also was a factor in me terminating my trip to Kenya sooner than initially planned.
South Sudan is in East Africa and it is not!
At some of the places I visited they have different price categories: Kenyans, Kenya residents, East Africans, and mzungus LOL non-residents. The difference between Kenyans and East Africans isn't much but the one between Kenyans and non-residents is enormous. At the Hell's Gate, my driver paid 250 KSH while my ticket was $20. When I visited Lamu Museum, I wasn't allowed to pay the East African price as the ticket-sales officers said East Africa includes: Kenya, Uganda, Tanzania, and Rwanda only. However, I paid this price in Malindi when visiting Vasco De Gama Pillar – which also includes the Malindi Museum and the Portuguese Chapel (closed when I was visiting) as well as Gede Ruins.
So, all these issues tired me while I was actually looking for some nice holiday in this magical country which has a lot to work on its hospitality. Maybe coming from Kosovo where hospitality is exceptional, particularly towards foreigners, my expectations were set high. Nevertheless, all people experience things differently so you should still go and visit Kenya!