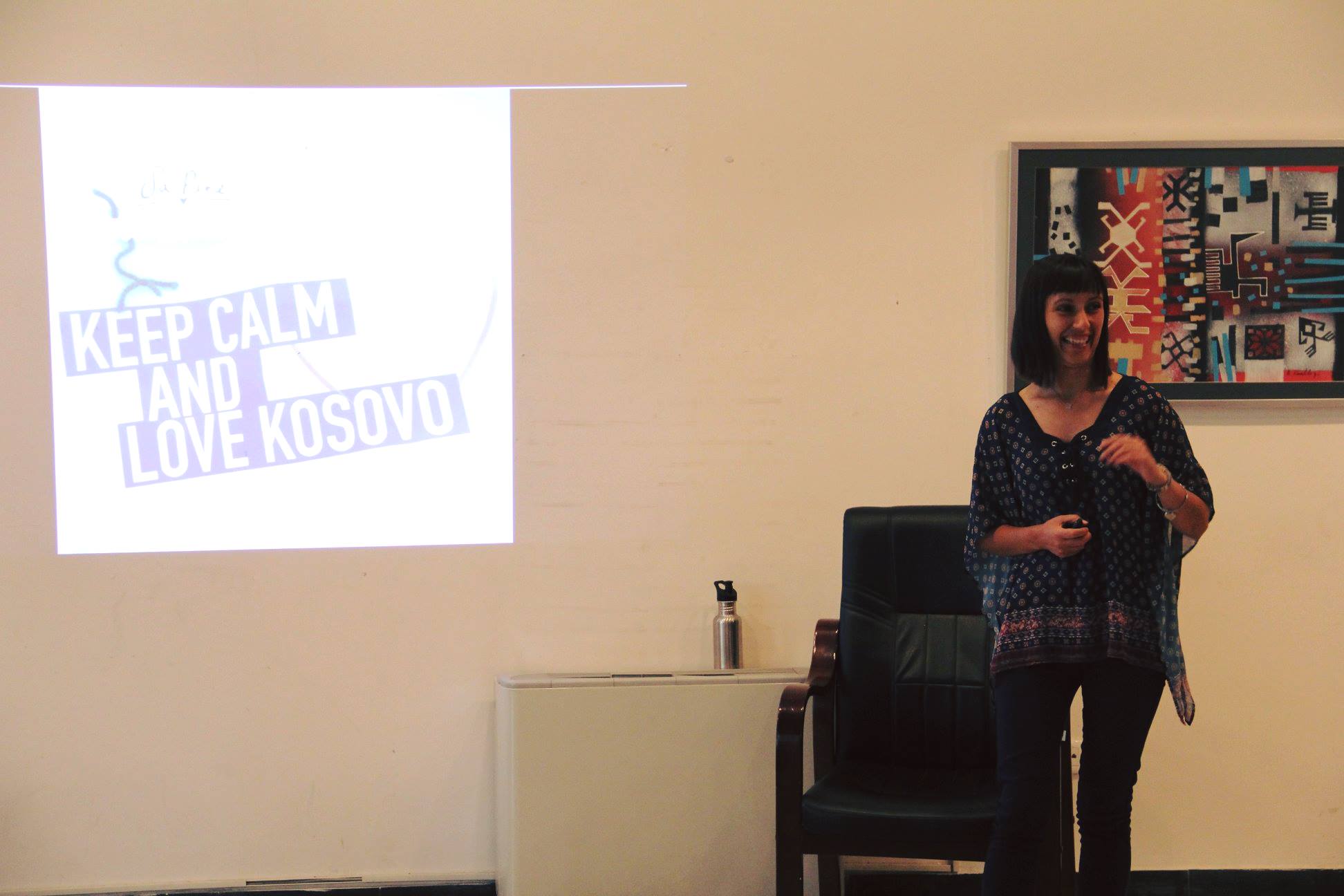 As a blogger, it's also important to be in good relations with other bloggers by writing for their sites, doing collaborations, and even being on the media to talk about your job. Being the first travel blogger from Kosovo has given me the advantage to be more vocal and be invited to talk on TV shows or write on other travel blogger's sites about my experiences and challenges.
Here you can find more information about where else to find my content:
Guest posts
Collaborations
Letters from the Balkans did a piece on destinations to visit, including one from Kosovo. Check it out here.
Curls en Route posted about 11 post-quarantine travel plans. Check out which destinations were featured and where I want to go
As a woman solo traveler, there are tips and tricks to keep you safe. Read my and other women travelers' contribution to YoWangdu Experience Tibet
I'm not a hiker but do it at times. Check out my recommendation for one of the 50+ best hikes in the world written for Grace J Silla
Kosovo made it to the Best places to visit in Summer 2019 by Universal Traveller. Check out why and what to do there.
One of the most frequent questions about Kosovo is if it's safe to travel to. Read this post by Kami and the Rest of the World which brings different perspectives of travelers who have been there including my local perspective
I love coffee. That's why I contributed to Coffee Culture Around the World for A girl and her passport
I wrote about the Chicago celebration of St. Patrick's Day in this part two of 60+World Rituals, Festivals & Ceremonies Worth Travelling for Wander-Lush.
My hometown made it to the list of 61 places to visit in the Balkans. Thanks to Anita Hendrieka for including my collab to represent Gjilan.
Solo travel as a female isn't easy. There are many obstacles and issues one needs to be cautious of. However, there are countries where you can travel and enjoy your time. I recommended one for Eastern countries. Find out here in my contribution I wrote for Luxurious Lifestyles.
I recommended one of the best free things to do in Europe for LooknWalk. Check it out to see which one.
I contributed with a recommendation for the 30 Places to Visit in Your 30s for Adventures with NieNie. In case you want to know what I recommended, check out the post.
I contributed to the Footsteps of a Dreamer article on celebrating independence by providing an overview of how our Independence Day is celebrated in Kosovo.
I contributed to an article on passport privilege and traveling on a weak passport (my Kosovo passport) published at WanderlustingK.
Media presence
I was at D Podcast at Radio Dukagjini to talk about my travels and experiences with a focus on my African travels (in Albanian)
I was interviewed by the Solo Female Traveler on the topic of weak passports and what it means to travel on such one and moreover on a Kosovo passport which is also not recognized worldwide
I was at Rreth e Rrotull at RTV Dukagjini to talk about traveling on a Kosovo passport as the first and only travel blogger from Kosovo so far (in Albanian)
I was invited by RTV21 to their morning show Për ditë të mbarë to talk about the challenges and benefits of traveling the world (in Albanian)
I was invited by RTV21 to their morning show Për ditë të mbarë through a video call to talk about promoting Kosovo through social media (in Albanian)
It was lovely to be part of the Mongol Rally and talk about Kosovo. Check out the interview here.
I was interviewed by Stefan for the Every Passport Stamp channel. Check it out here
I was interviewed by T7 on their morning show on traveling during Covid-19 (in Albanian)
Radio Kfor wrote a piece about the Facebook Event created to promote visiting Kosovo (in Albanian)
I was invited to Promenadë Vere at T7 to talk about my travel experiences (in Albanian)
I was invited to Opinion TV Show on TV Klan in Albania to talk about the desire to know the world alongside other travelers. (in Albanian)
I co-organized the action to collect donations for the Women's shelter in Gjilan and Prishtina Insight wrote a piece on this.
Featured profile
Events
NGO Germin organized a series of live lectures DiasporaED and in one of them I was invited to talk to high school students on the topic of traveling on a Kosovo passport (in Albanian)
I was invited by Venture UP to talk about my travel experiences and share tips with students on how they can also travel without breaking the bank.
Mentions