Traveling during the pandemic has been and continues to be judged all over social media and beyond. However, when one lives abroad and this happens; there is an internal need to be at home, close to family and friends. Throughout this period, I've read a number of posts, tweets, and others on how this pandemic has brought to the attention of those travel bloggers how travel is a privilege, and my immediate response was like "dude, you only get it now?. For me and others with weak passports, travel is ALWAYS a privilege and this pandemic was no different.
Yambio, South Sudan to Prishtina, Kosovo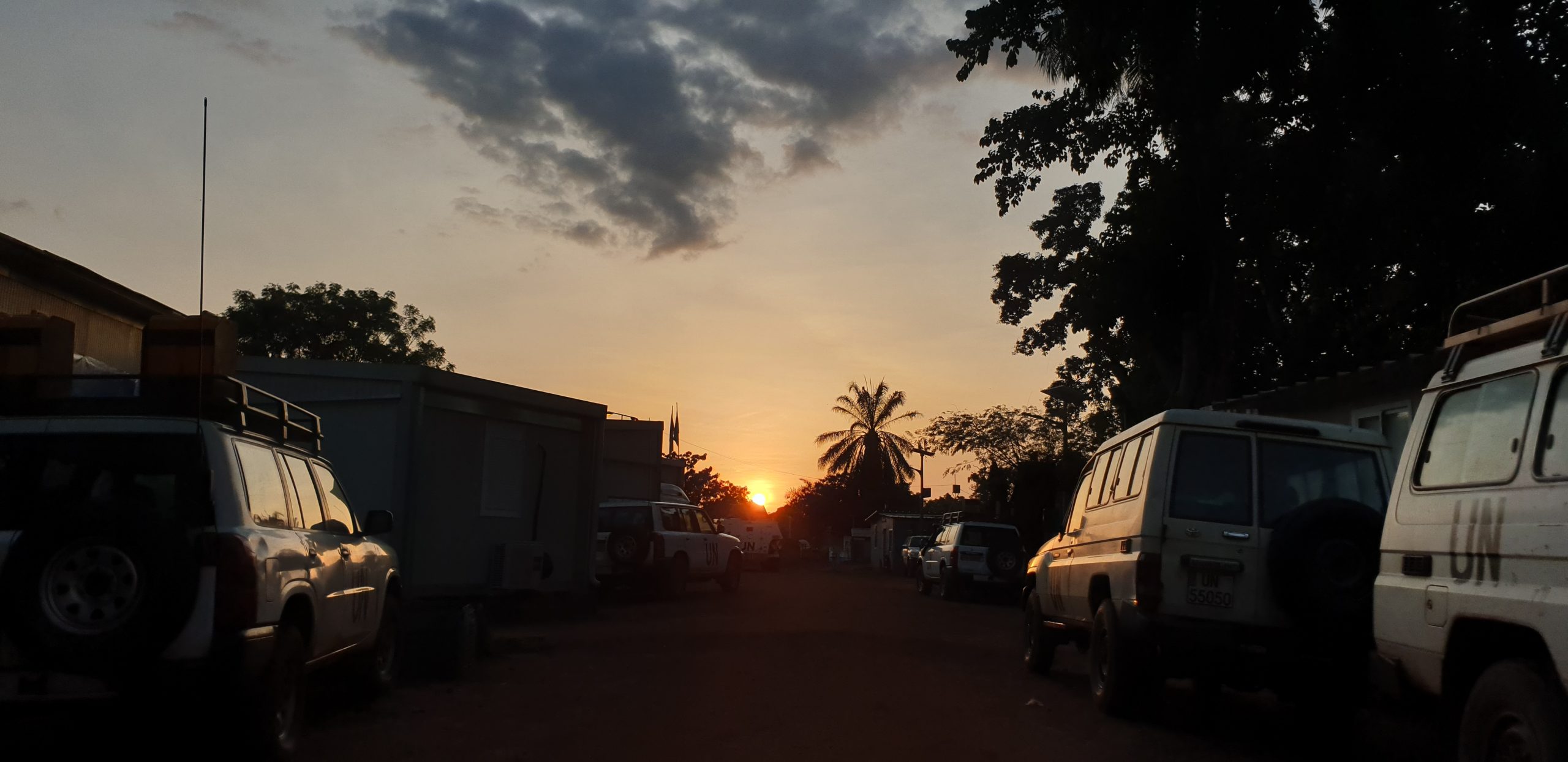 After having been for more than four months in South Sudan, I finally could go out of the country and, of course, I went home this time. I had my flight ticket previously purchased for mid-June so I could attend my niece's birthday but that wouldn't happen as I was considered essential staff and not allowed to leave the country until 15 June when things changed and a rotation policy was in place. But still, my ticket was canceled as Kosovo Airport was still closed for commercial flights (and obviously there were no repatriation flights from South Sudan or anywhere from the African continent for that matter that my dear government planned). My next chance of going home was early July and my ticket was rescheduled for that with the assistance of MCM Travel; Turkish Airlines itself wasn't helpful to me as a customer. This ticket again was canceled and a new one around mid-July was available.
I  finally got my ticket reissued for the flight of two weeks later and started my journey from Yambio to Juba and then off to Addis Ababa from where I would take my flight through Istanbul to Prishtina.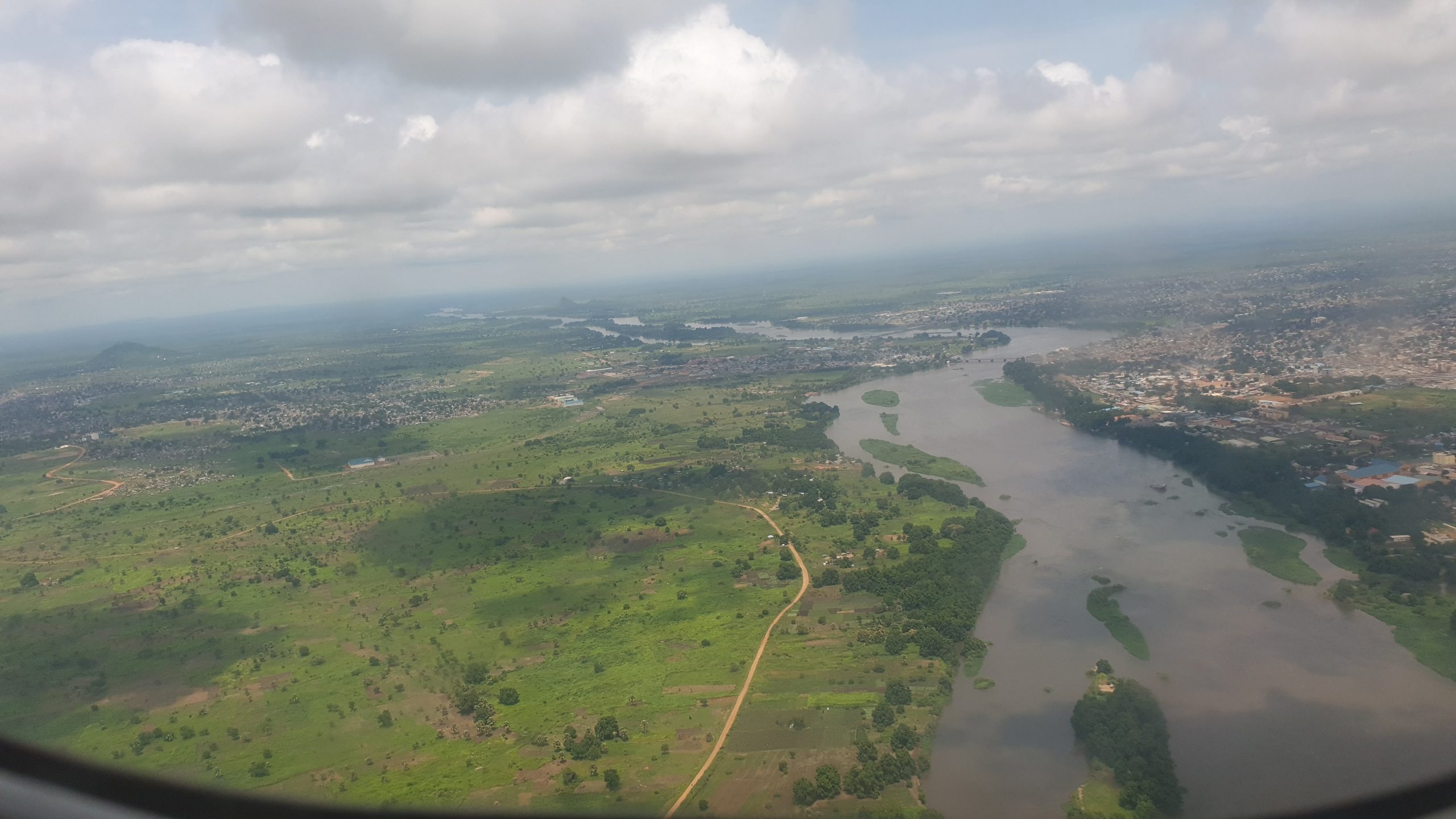 With a delay of about two hours of departing Juba, I finally reached Addis Ababa on the special UN flight. As I had a two nights / three days time to get on my outgoing flight (or the other option was to stay in Juba for that time and fly on a commercial flight of Ethiopian Airlines which cost about $700), I had to get into a hotel for the time being – quarantined in my room, of course. While going through immigration, I and my Palestinian friend were told we needed a visa to get out of the airport. In normal circumstances, that would be all okay; however, while all other UN personnel who possess a UNLP (Laisses Passez a.k.a. UN Passport) were let out without a visa; UNVs are not considered UN staff; hence, the different treatment. So, we headed back to the transfer desk to inquire about a transit visa and were told that that is only valid for 24 hours and since my stay was longer and my friend's even longer we had to get a regular visa. Our countries are not eligible for a Visa On Arrival so we had to apply for an eVisa. By that time it was already about 6 pm and we had been exhausted as we were going through check-in procedures since 8 am and without seeing an end to our troubles.
Nevertheless, that was the only option we had other than staying in the transit area of the airport for the next two or five nights, respectively. An airport employee assisted us with having our eVisa approved faster and about two hours later we got our confirmation and went through immigration and the other procedures. It took about two other hours until we got to our hotel as we needed to wait for the shuttle to take us there and things move slowly – or at their own pace.
The hotel we stayed in was good. Jupiter Hotels offered meals and accommodation for a reasonable price and it was a good stay all in all. There was someone who came every day to get the body temperature and then on the last day I was transported to the airport where I'd catch my flight.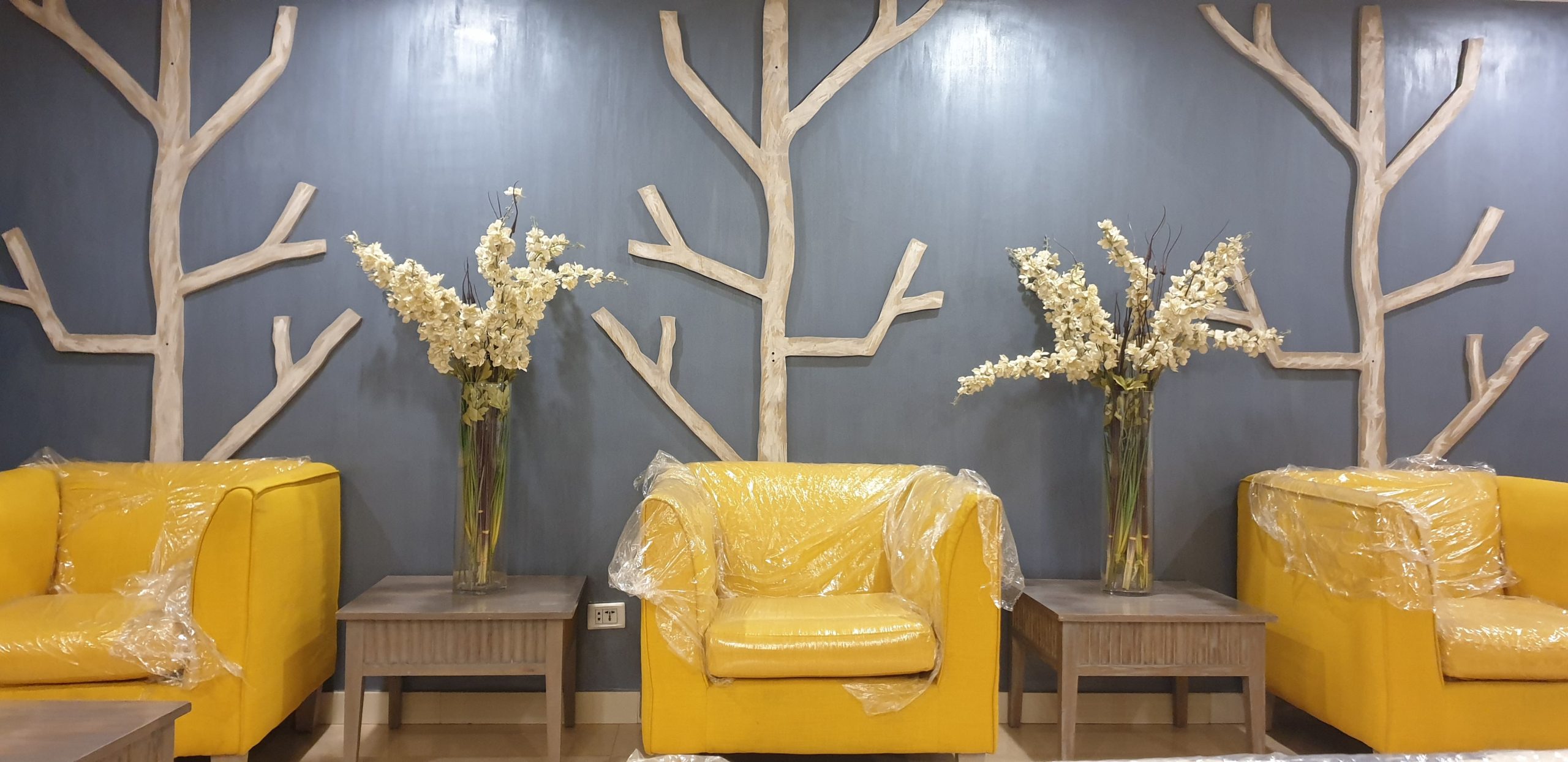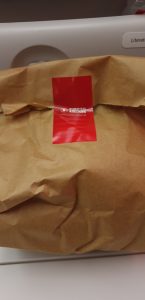 The flight to Istanbul on Turkish Airlines was delayed and since I had a short time to connect to my flight to Prishtina I already started having some bad feelings that I'd get stuck in Istanbul for another night (and that would be the fourth night of my journey which normally takes about 36 hours Yambio – Prishtina). The flight attendants kept asking us to maintain the social distance in a packed flight which sounded ridiculous. The food served was a very cheap option coming from Turkish Airlines. Some packed sandwich with water and juice, and a piece of cake.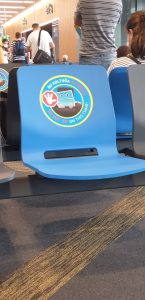 I reached Istanbul Airport and then had to run through it to go from my arrival gate to the Prishtina gate which was located on the other side of the airport. I had about 40 minutes before the estimated departure time. When I reached there, thankfully, they hadn't started boarding yet. This flight was no different from the Addis Ababa – Istanbul one. Fully packed while calls on maintaining social distance kept coming from the flight attendants. The other difference was that we were only offered a plastic glass of water. Nothing else. For the two hours flight (which cost each passenger around $180 at least).
Anyway, I was finally home. For a while, I would try not to think of all this long journey and my return one as well. But nothing was the same. It wasn't the Kosovo I'd left in January.
Prishtina, Kosovo to Juba, South Sudan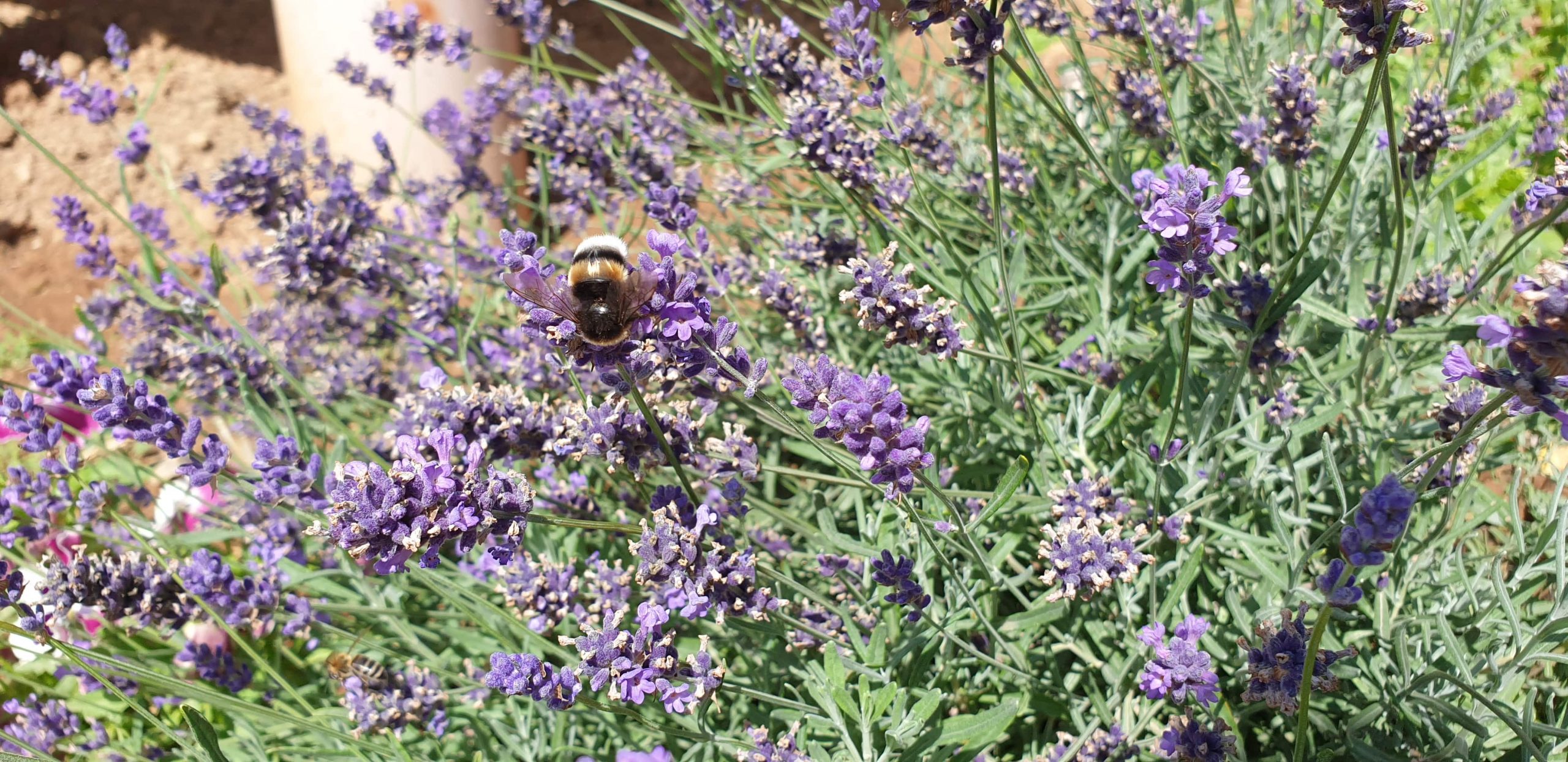 As I got in stuck in Juba for two more nights than planned due to bad weather, I want to share the return story as well as how the quarantine went.
To return to South Sudan I needed to have a negative PCR test done not older than 72 hours. Since the flights I was finding available all took about at least 48 hours and the test results would also take about the same time it was impossible to perform the test in Prishtina (let's not talk about having to schedule it and having to pay a good amount of money in one of the two labs licensed to carry it out). After having been telecommuting for some time I was told of the option to take the test at Istanbul Airport and that the result would be ready in 5-6 hours. That meant, in my case having to spend the night in Istanbul due to a lack of connections to Juba later in the night.
I had purchased my flight ticket to Istanbul with miles and, since I would have spent the same amount of miles regardless of the class, I chose Business. To my surprise, Turkish Airlines ONLY served water on that circa two hours flight. How crazy it would have been if I had paid the full fare!!
Testing for Covid-19 at Istanbul Airport
The test at Istanbul Airport was being carried out after exiting the airport near Gate 14.
It consists of 4 steps: you take a number and wait for your turn to pay for the test 250 Turkish Lira in cash or by card; then register your info and get a barcode for your result and then go and give your sample to the medical team. You can check your result online on the website provided but you will need it printed out if flying on Egypt Air and if flying to Juba as the digital one isn't accepted.
This slideshow requires JavaScript.
So, I took the test and headed to Istanbul city by using the Havaist services. It takes about one and a half hours to reach Kadikoy from the Airport and buses leave every hour from bus stop No. 9 (always ask though to confirm the working hours as they might change at any time). I reached my hotel and then met a friend and went around with her until later in the evening.
The next day, after having breakfast at Loka Suites where I stayed, I headed to the Havaist bus stop and caught the bus to the airport. When I was checking in for my flight the Egypt Air employees were asking for the printed PCR Test results which I had to go and collect on the other side of the airport and come back. It was literally from A to Z of the floor and then going down one floor; however, the woman at my counter was helpful enough so I could leave my checked-in luggage there while the rest with my Turkish friend who was also returning to Juba on the same flight.
The process of collecting the results was simple. I gave the employee at the counter the barcode collected yesterday and she gave me the printed result. Then I went back to Egypt Air and completed my process.
Layover in Cairo when flying Egypt Air
Since the connecting time between my flight from Istanbul and onward to Juba was longer than eight hours, Egypt Air provided a hotel for the overnight stay with dinner and breakfast complimentary – and the best: I could get out of the hotel as if was all normal. The only weird thing seems that Egypt Air will keep your passport and give you a piece of paper with your data on it. This somehow doesn't feel right.
After reaching my hotel and dinner I took a taxi and went out to meet my friend. It was a fun time exploring Cairo and surprisingly also meet my supervisor who happened to be in Cairo as well. A little Yambio reunion!
The next day, after breakfast, reached the airport and went through the regular procedures and off to Juba.
Reaching Juba and being put under quarantine, or the now-famous Q14
I hadn't flown at Juba International Airport since mid-November 2018 when I reached for the first time and a few things had gotten better. Upon landing and getting off the plane we were disinfected by some employees: our shoes, bags, and ourselves. Then went through the health check which meant presenting them the form of the Ministry of Health and also the PCR results. Then immigration took some time and it is divided into three desks: diplomats, UN; foreigners; and South Sudanese (something which Prishtina International Airport still lacks).
Collecting luggage is a mess. All passengers around the luggage, it's hard to see anything. Then you have to pass your checked-in luggage through manual check. All passengers have to go through it. So, from the landing time to the time I was out of the airport it took two hours. Imagine having to stay in a small space, with the face mask on, with so many people inside during a pandemic (and during any other time for that matter.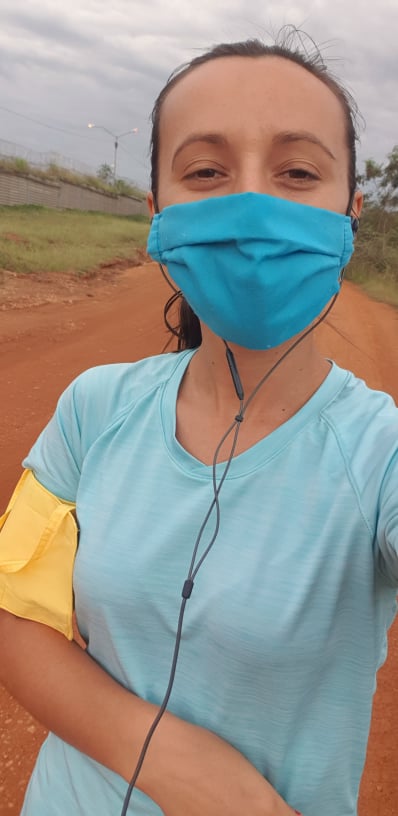 Nevertheless, after another hour or so waiting for other passengers to be done with their luggage so we can move to the quarantine facilities, I finally made it to my Q14 accommodation around 19:00. It had been a long trip of three days to reach Juba.
Now I had to spend the Q14 without going out and getting all the food/services needed with help of a buddy or buddies. Towards the end of the Q14 we were finally allowed to go out for a walk around the camp, wearing our face masks – obviously – and a yellow armband which would distinguish us from them. It sounded a bit familiar and unhealthy, lol. But when someone gives you a two hours freedom to walk in a certain route, you take it!
It wasn't that easy to spend two weeks in transit accommodation where everything is foreign and you don't have the comfort of your house but I had to go with it. I spent my time working, cooking, reading books (I finished one book and started another one), talking to family and friends, and watching Netflix – yes, lots of it.
After completing my Q14 and getting the clearance from medical I was bound to return to Yambio. But! Yes, there is a but as well. Thunderstorms had a better idea and halfway there the helicopter took a detour and back to Juba I am.
How has been your travel during the pandemic experience or your quarantine? Share it with me in the comments.