My 2020 travel wish list was not that long but rather manageable; however, this year had other plans for everyone and all have to be postponed now into a 2021 travel wish list. With the pandemic going on for most of the year, I could only manage to take a few trips.
Where did I travel to during 2020?
I began 2020 back home, in Prishtina, as I had gone there for the end of year holidays. Being amongst family and friends was a great feeling, though winter in Kosovo is cold and I'm no fan of it. Nevertheless, I spent a few weeks home and then headed back to South Sudan where I've been living for more than two years now. As you already know, whenever I go home I make sure to take a trip to Albania. This time was no different. This time, I paid a visit to Tirana (yes, always one of my favorites) and to Kruja.
Zambia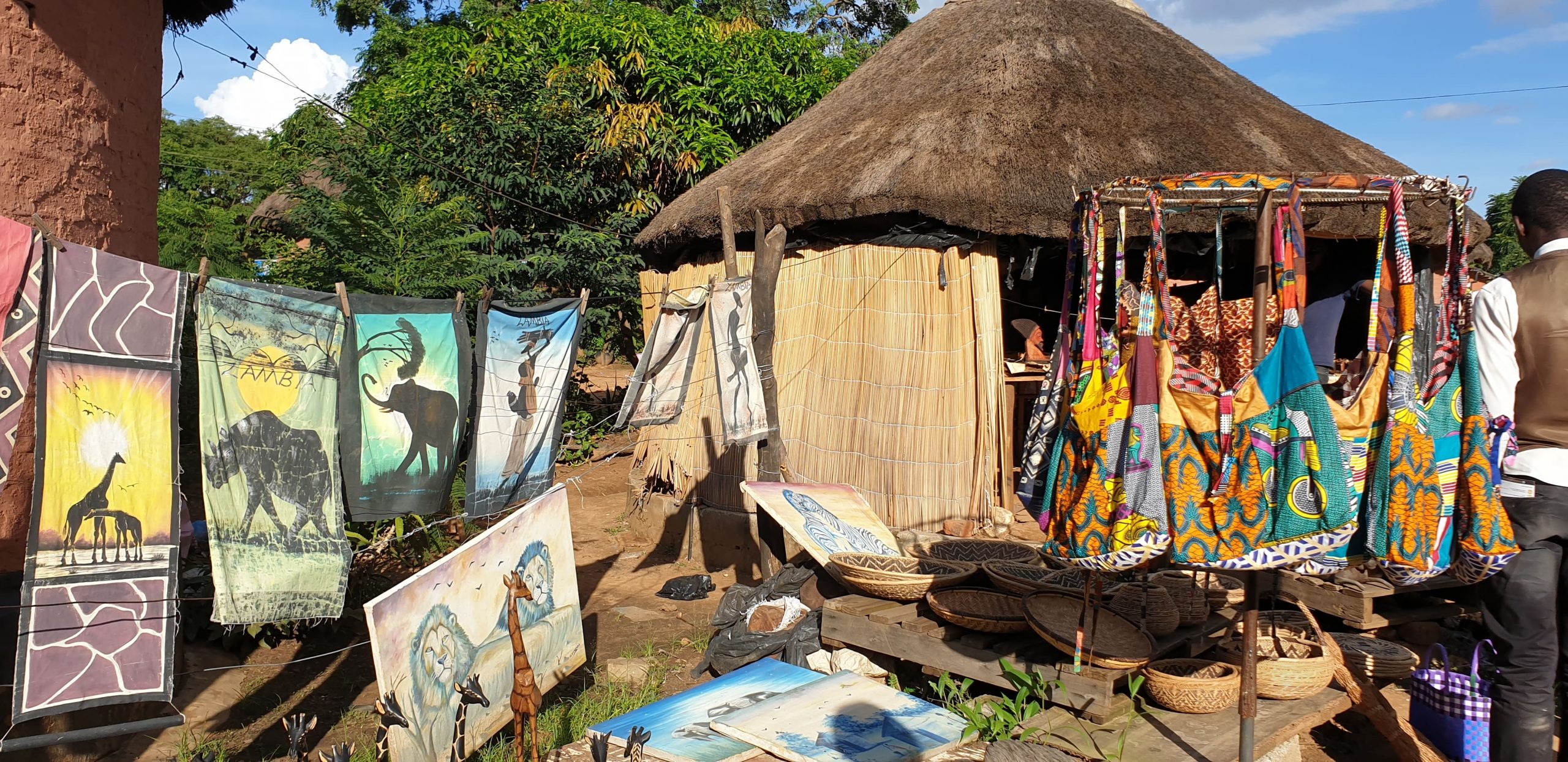 Zambia was the only new country I managed to go to in 2020 (although I'm planning to end this year in Kenya – subject to visa yet). I stayed with a local woman in Lusaka, named Hildah, and she showed me around the capital city, we drove to Kabwata Cultural Village, and then visited Chaminuka Lodge and Nature Reserve as well as Kalimba Reptile Park. A funny story is that when I applied for my Zambian visa online, I chose Albania since Kosovo wasn't there and I had the visa approved. I was anxious to see if I will be let to fly and I was since I had explained in the cover letter to the Immigration Director why I'd chosen Albania and they let me hop on the flight.
I, however, had not a good experience in Livingstone. Partly to my fault as I wanted to exchange some money in the black market (LOL) and partly because those guys were really good at stealing, I lost about $20. This only added more to my feeling of discomfort.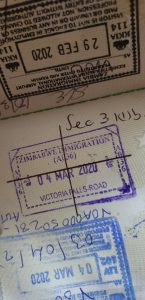 On the other hand, the trip to Zimbabwe was not entirely planned (as in no booking) but I had my eVisa in my hand and still didn't make it there. Why? Because Zimbabwe doesn't recognize Kosovo but they still issue visas to Kosovo citizens if we apply for one. (Read more here).
Anyway, upon returning to Yambio the Covid-19 outbreak was more evident worldwide and South Sudan was no different. Soon after Kosovo also closed its borders and going home from Africa through a repatriation flight was almost impossible (the only Kosovo embassy in Africa is in Senegal). Anyway, I got stuck in Yambio for more than four months and my idea to travel to Ethiopia to visit some other parts of the country during the Easter period had to be canceled.
Until July 2020 I was in Yambio, not leaving my compound but for only one time since the first confirmed case in South Sudan was declared early April. It wasn't a good feeling, it was hard and it was getting harder as I didn't know when I could actually leave and go home. My plan to be there in June had to also be canceled and only in July, I could make it.
Road trip in Albania
It had been many years since my last visit to Saranda so I decided to pay a visit this summer. I took a (partly) solo road trip, pretty much unplanned – booking only made for the first two nights and then a rough plan of what I wanted to see but keeping it pretty much spontaneous. I visited Saranda – Ksamil – Syri i kaltër (Blue Eye) – Gjirokastra – Bënja thermal waters, Përmet and Këlcyra Gorge, Fier (where I was hosted by a lovely Albanian woman and her daughter), Vlora (namely Sazan Island, Haxhi Ali Cave, Karaburun, and Zvernec Island), Apollonia, Divjaka – Karavasta lagoon, Fllakë beach, Golem, and Tirana (obviously).
This slideshow requires JavaScript.
(Re)Exploring my home country
I always love to go back to known places but also to discover new ones in my own country. This time, things were different due to lots of restrictions because of the pandemic. However, I did manage to revisit some of my lovely places and also discover some new ones. I got to finally visit Gracanica Monastery while I met with a Polish traveler, Mirka, who is traveling during the pandemic while keeping safe and healthy. Got to hike the Pogragja Castle and also Via Ferrata with friends. Found the blue house in Prizren and also visited some new restaurants and revisited my old favorites as well.
This slideshow requires JavaScript.
My layovers in 2020
It was an unplanned layover on my way back from Zambia and the experience was less than pleasant. The place I stayed had no power so I had to change it to another one which I knew was okay. Trying to explore different places and parts of the city but ending up to the comfort zone isn't something I like. Let's see maybe next time I will have better luck.
Addis Ababa
A mandatory layover but I only got to spend it inside my hotel room due to quarantine provisions. Read more about my trip through Addis here.
Istanbul
As the easier way to travel between South Sudan and Kosovo is through Turkey, I get to spend time there as well. This time, I spent one night on my way back to Yambio at the end of September. It was still busy in Istanbul but always lovely to pass by and spend some time and meet some friends.
This slideshow requires JavaScript.
Cairo
Another unplanned layover as my flight back to South Sudan went through Cairo and Egypt Air arranged for hotel accommodation for the night. I got to meet my friend, Reem, and also my supervisor who was at the time in Egypt. It was lovely to get out of the airport and enjoy Cairo at night.
My 2021 travel plans and wishes (now we cannot be sure of what is to come)
Kenya – more like carried on from the end of 2020. I just got my visa and I am planning my trip there for the New Year and spend a whole month in Kenya discovering this beautiful country. I, actually, returned sooner than planned due to many issues about which you can read here.
Kosovo – I plan to go there around April and hopefully two or three good friends will visit as well and then maybe we can take a trip to Albania
Sweden – I have an invitation to Hildah's wedding. She invited me to Zambia as well but I won't be able to make it there. And while there I might check on Finland or Norway (haven't been there yet)?
Uganda – I need to explore this country, can't keep pushing it for another time.
Ghana – seems to be the year of weddings. My first friend I made in South Sudan is getting married around the end of the year. So I might end up there also (subject to visa, duh…). And while there I might continue for a bit to Senegal, maybe?
What country do you recommend? Where are you planning to go?