Disclaimer: at any time the information below might change; therefore, you are strongly advised to contact the official authorities of each of the countries listed below.
I will be updating this page regularly as I get more information about visa for Kosovo citizens. Where can or can't Kosovo citizens residing in Kosovo travel and how to obtain a visa to different countries?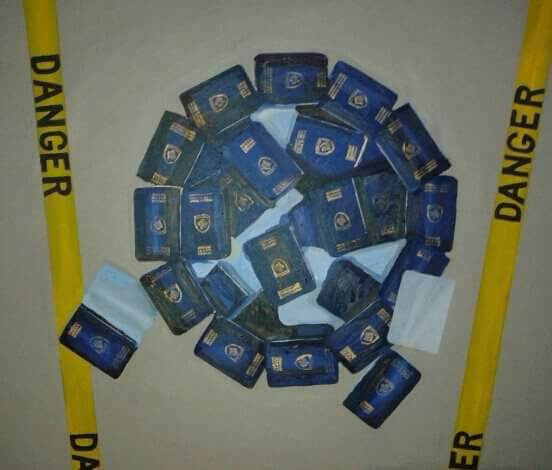 eVisa for Kosovo citizens
Benin – Citizens of Kosovo can apply online for a visa for Benin by registering at the official website and following the steps.
Djibouti – visa application is online and the response takes up to 72 hours (Friday and Saturday are days off so need to take this into account). You need to fill out the application here. You will need to attach: a passport photo, a passport copy (passport to be valid for at least 6 months), your flight ticket, and your accommodation or letter of invitation. This is a single-entry visa and costs 12 USD for a transit visa (up to 14 days) or 23 USD for a short-stay visa (15-90 days). Notice that the eVisa is only valid for Ambouli International Airport.
Ethiopia – Citizens of Kosovo can apply for an eVISA for Ethiopia. Its processing takes up to 3 days and a single entry 30 days visa costs $52 while a single entry 90 days visa costs $72. You'll need to attach, in addition to a passport photo and copy of the passport valid for at least six months from the intended date of entry to Ethiopia also the flight ticket/transport means and accommodation.
Visa on arrival for Kosovo citizens
Jordan – Visa on arrival. Buy the Jordan Pass if you're staying 3+ nights as the visa fee is covered by it plus entry to 40+ attractions (Including Petra)
Tanzania – single-entry visa on arrival. Costs $50. Be aware that you need a yellow fever card to enter the country.
Visa to be obtained prior to travel for Kosovo citizens
Afghanistan – Citizens of Kosovo can travel to Afghanistan on a tourist visa. For this, they need to visit the Embassy of the Islamic Republic of Afghanistan in Sofia, Bulgaria from Monday to Friday 8:30 to 13:00. They need to scan the necessary documents and send them to sofia@mfa.af.
Egypt – Citizens of Kosovo should apply to the Egyptian Embassy in Tirana, Albania. Egypt Visa Application with a photo should be submitted in person alongside the scanned passport, flight ticket, and accommodation booked. The process takes 4-5 weeks. Additionally, eVisa is possible for Kosovo citizens if part of a group. And, if in possession of a valid and used Schengen Visa, or USA Visa, a VOA can be obtained.
Iran – Citizens of Kosovo can apply at the Iranian Embassy in Tirana, Albania
United Arab Emirates – Kosovo citizens can apply online for a UAE visa as early as 12 days prior to their stay. The documents required are a Passport copy, Photograph, hotel accommodation, Birth Certificate for Minors in English/Arabic (if any), and confirmed flight tickets with Etihad/ Air Berlin/ Air Seychelles/ Czech Airways/South African Airlines/ Air Serbia/Air Baltic/Alitalia/Etihad Regional/Nikki. Visa processing time takes 3 to 5 working days approximately excluding Fridays, Saturdays, and public holidays.
Viet Nam – does not recognize Kosovo as a country, however, Kosovo citizens can travel on a Kosovo passport and get a visa on arrival. There's a form that needs to be filled out at the airport and two fees to be paid – one for an online application for confirmation/invitation at $19 (it can be done online at https://www.vietnam-visaonline.org/visa-services-apply.html) and one when the passport is submitted alongside the application at $25 (cash only). For more info write to [email protected]
Citizens of Kosovo cannot enter the country
Armenia – Citizens of Kosovo cannot enter this country with a passport issued by Kosovo authorities. (Response by Armenian MFA 18 September 2018)
Georgia – Citizens of Kosovo cannot enter this country (Dec 18, 2017)
Philippines – Citizens of Kosovo cannot obtain a visa for this country (Jan 13, 2017 – email from the Consulate in Albania)
Zimbabwe – Citizens of Kosovo cannot visit this country despite their eVisa system has Kosovo on the list (personal experience when I was refused entry although I had the eVisa approval letter – 4 March 2020)