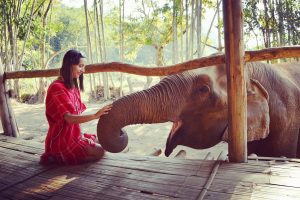 Kosovo Girl Travels is my personal blog where I share my stories while traveling the world, well that part that I can access on my Kosovo passport, and I share ideas on what to do and see in Kosovo as well as visa procedures for Kosovo citizens.
Who am I?
I am a Kosovo woman who has a passion for traveling. I lived in the United States, Chicago during my Master's and later on worked with the UN Mission in South Sudan.
It's hard to travel on a Kosovo passport for two main reasons: non-recognition of my passport and/or non-recognition of my country. However, I'm doing my best and using every opportunity I can to visit as many countries as I possibly can.
Kosovo passport holders can travel to only 44 countries visa-free/visa on arrival (this changes depending on political developments).
Until now, I have visited 45 countries.
Contact me for collaboration via [email protected]