Pristina best places to eat and drink | A local's guide
I understand food is important and also it's part of a country's culture; that's why I am providing you with this ABC of Pristina best places to eat and drink which will give you ideas and options.
Pristina's best places to eat and drink
Depending on what are you in the mood for, this list should be providing you with ideas of where you can go and eat when in Pristina. There, of course, are many more options and this is not the whole list of places where you can eat and/or drink.
Babaghanoush
Babaghanoush serves very tasty vegetarian food in Pristina (and it also has vegan options). It's a bit of a hidden place (until you discover it haha). I've tried a couple of their dishes, and although I'm not a vegetarian myself I love going back there occasionally and enjoying their food. For all those who need a coffee with soy milk, this is the place to be.
Dit' e Nat'
Dit' e Nat' is one of my go-to places either when I feel like just hanging out, doing some work, meeting friends, or wanting to eat some of their vegetarian food. I have written more about it in the guest post for Fill My Passport. They serve cold beer, tea with a biscuit at the side, tasty carrot linguini, and their special lemonade.
P.S. If you're allergic to cats, this is not a place for you as they have a cat named Lule.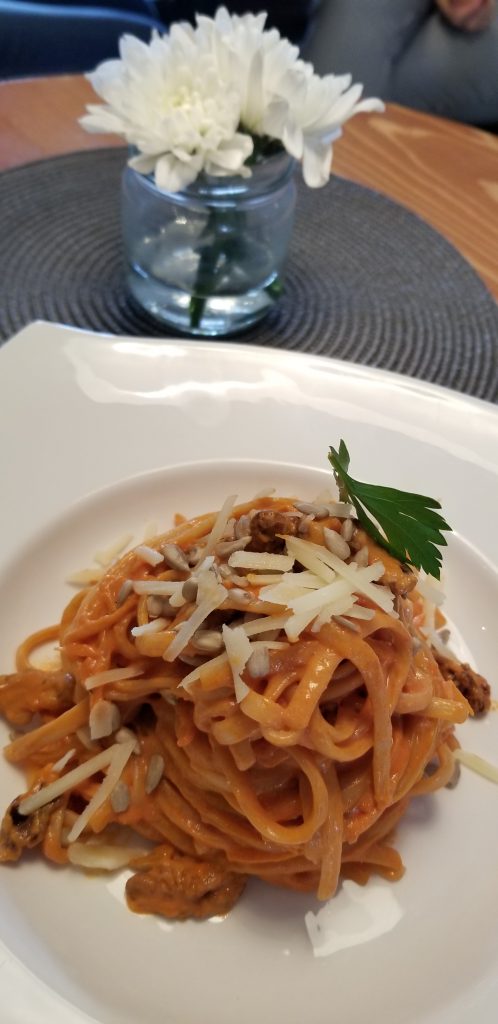 Elida
Elida definitely has the best ice cream in town. It is also among the oldest (if not the oldest) ice cream places in Pristina. They have a variety of tastes and, in addition, they have other desserts and drinks you can have. It is located inside the former "Boro Ramizi" shopping center (just behind the NEWBORN).
Green and Protein
Healthy food in Pristina? Yes, Green and Protein have you covered. Various combinations, vegetarian options, and healthy food are there for you to eat. Salads and soups are great, but also their various healthy wraps.
Half & Half
Located on the main boulevard in Pristina, Mother Teresa, is a good place for taking a break and having a drink while people-watching. In addition, if you also have to work, they have a working table which you can use. Half & Half has also some special paintings put on its walls. Go and see them for yourselves.
Home
A lovely place and it really makes you feel at home. Home serves various food and their portions are very big (I always go for half portion and it's still enough). Anything you try will be delicious and they serve a homemade banana cake which is just delicious.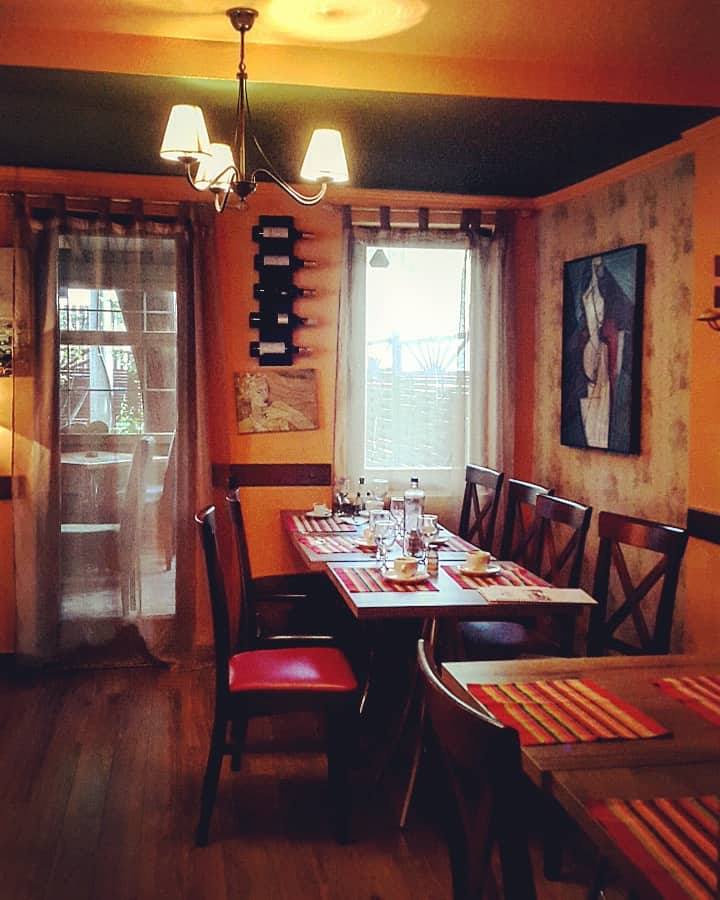 Kadare Bar & Books
A cozy place to spend some time and meet friends. Named after the famous Albanian writer, Ismail Kadare, this place is filled with old (and new) publications. Kadare Bar & Books also organizes live performances so head there for some quality time.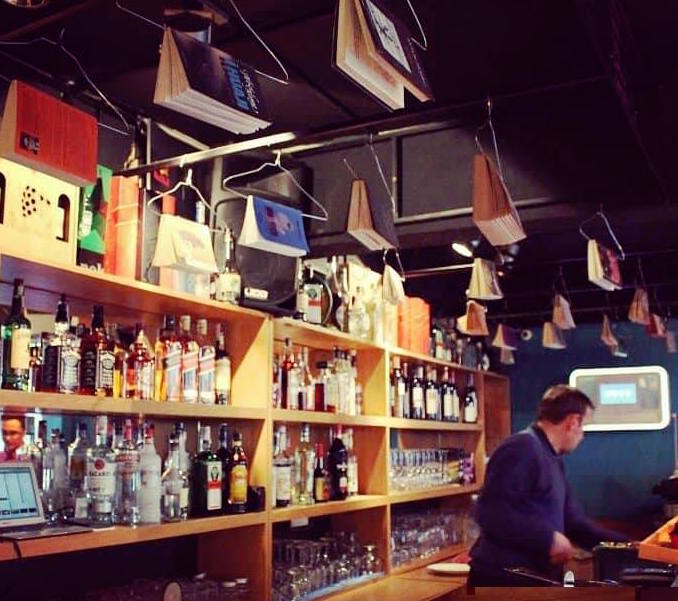 Monròe cafe and bar
Lovely cocktails, great service, tasty food, and a very good location are a few things that characterize this place. I usually get the Sweet Chili Salad and I'm always satisfied with their food.
Napoli
The name itself tells you Napoli serves Italian food. Their pizzas are tasty and their portion is big enough to feed two average-eating people. It is also in a great location next to attractions to visit so you can take a break here and have some delicious pizza.
Papirun
This is a self-service fast-food restaurant offering a variety of sandwiches, soups, and salads. I usually get the Crunch but their Chicken Pesto is also tasty. In addition, their daily soups are just delicious. So, head to Papirun if you're feeling like getting some tasty food while exploring Pristina.
Pasta Fasta
A newly opened place in town where it's all about pasta. Pasta Fasta serves cold and hot pasta in a "to-go" box but you can also eat it there. You choose your own pasta type and sauce and it's freshly cooked there for you.
Ponte Vecchio
If you're in the mood for Italian food, then head to Ponte Vecchio. They serve amazing pizzas and wonderful pasta. They also have a homemade tiramisu (which not many people know of), so try their food while in Pristina.
Sonder
A little bit away from the city center which makes for a perfect runaway from the noise of city life. With a beautiful interior, lovely dishes (special ones and different from the other places), and vegetarian and vegan options – Sonder is a place to go to.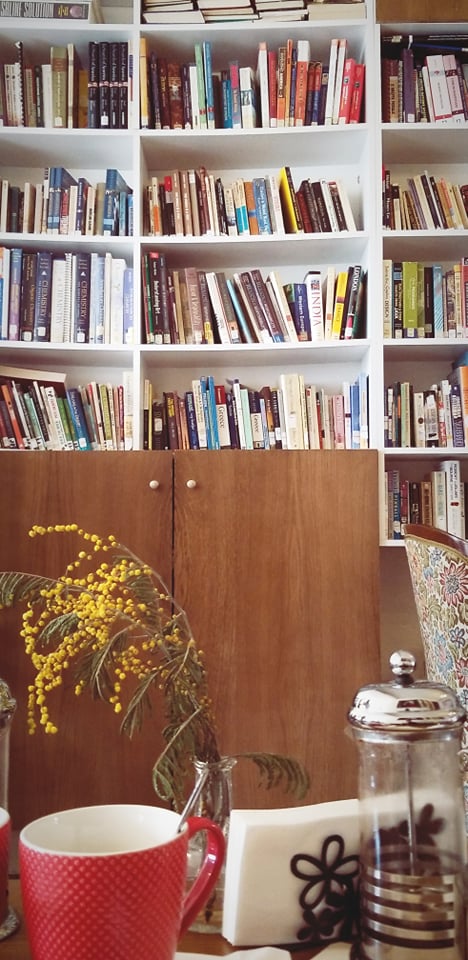 Scandé Café
Located on Mother Teresa Boulevard, near the National Theatre, this place is full especially during lunchtime. Scandé Café serves a daily menu that is always plenty and delicious. The service is great and the interior is so friendly you don't feel like leaving.
Tartine Deli
Tartine Deli has the best cheesecakes in Pristina. But I'm not a big fan of them, so instead, I enjoy their chocolate mousse. It's so delicious so don't miss it. They also serve delicious food and have a variety of choices. The location is also perfect for a calm afternoon or even if you have to work you can do so.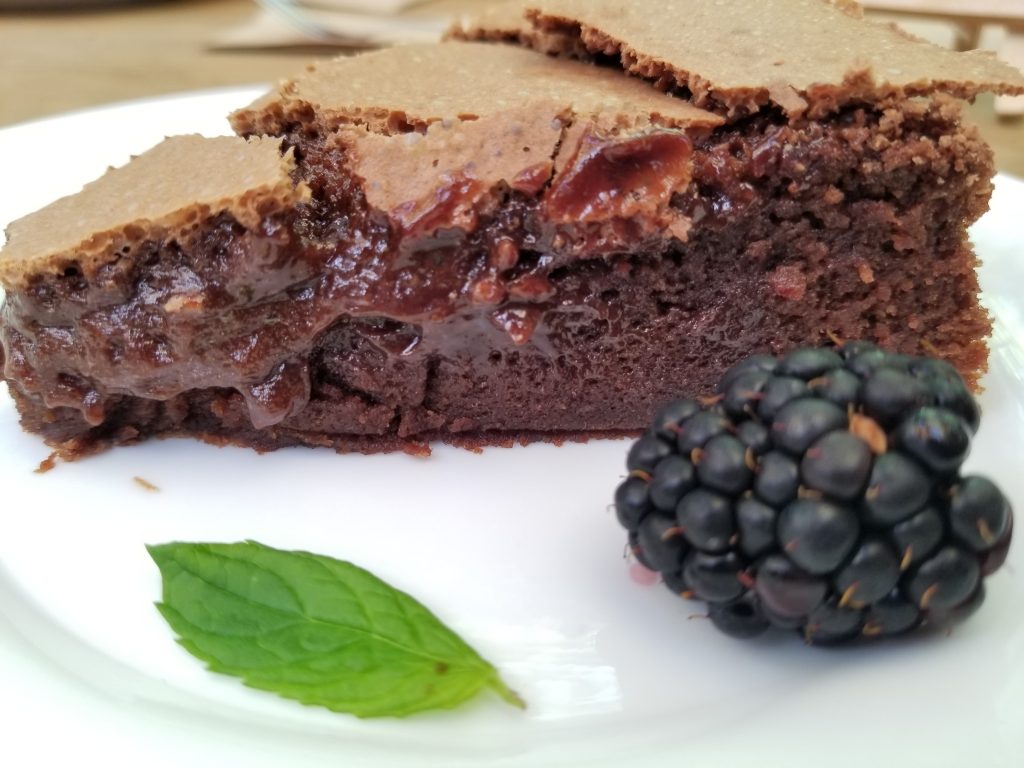 PIN IT!
Pin it for later and for others to find.