Diverse Africa through the eyes of those who know and love it!
Have you ever come across people who want "to move to Africa" or "visit Africa" or those who say that "why to go to Africa, it's just a poor country(?) with starving people, wars, and chaos" but rarely or never realizing that Africa is not a country but it is a culturally and ethnically rich and beautiful continent consisting of 54 countries (or more depending on what your stand is on some developing issues)?
I must admit I've also been pretty much ignorant of the diversity and geography of the continent I call home for a year and a half now; however, I've always known IT IS NOT A COUNTRY. By far I've learned more by being here and interacting with people from various African countries but also by planning my upcoming trips (always needing to check the visa requirements and/or passport and/or country recognition).
In this blog post series, I want to bring the voice of African travel bloggers themselves. I want you to read their point of view and see what they think you should know about or visit their countries.
Cape Verde by Paulina on the road
Egypt by Nadine of Curls en Road
Kenya by Nonie of Of Importance Is Life
Namibia by Jyoti of Story at Every Corner
South Africa by Campbell and Alya of Stingy Nomads
Tanzania by Cliodhna of Your Next Big Trip
Uganda by Charlotte of Diary of a Muzungu
Cape Verde by Paulina on the road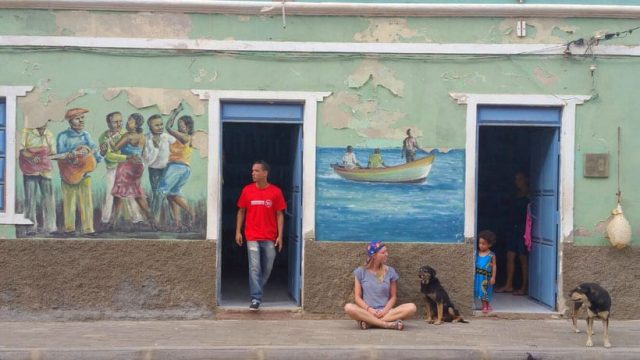 One of my favorite African countries is not located on the main continent. I am talking about the archipelago of Cape Verde. Indeed these 10 islands located in the heart of the Atlantic Ocean are one of the most diverse travel destinations in Africa.
So, what makes Cape Verde so special? Basically, every island is a microcosm. Whether you prefer hiking vertiginous trails or relax on amazing, pristine beaches, there seems to be an island for every kind of traveler.
If you enjoy hiking, visit Santo Antao or Sao Nicolau and go trekking to still unexplored valleys. If you prefer the historic and cultural side of a destination, head over to Mindelo or Praia and learn more about the Cape Verdean culture. If you want to marvel at the beauty of natural wonders, you can't skip Fogo, it's one of the most breathtaking volcanoes I have seen so far. However, if you are more akin to resorts and package holidays, Sal or Boa Vista will be your place to be. However, there are plenty of more things to do in Sal then only relaxing on the beach. From visiting the salt mines or kite surfing, this small island is perfect for outdoor lovers too!
However, one of my favorite Cape Verdean islands is Maio, where I lived for almost 1 year. Its beaches are pristine and people are so warm-hearted. I am sure you'll fall, like me in love with the beauty of this untouched island paradise.
Follow Paulina on Instagram
Egypt by Nadine of Curls en Route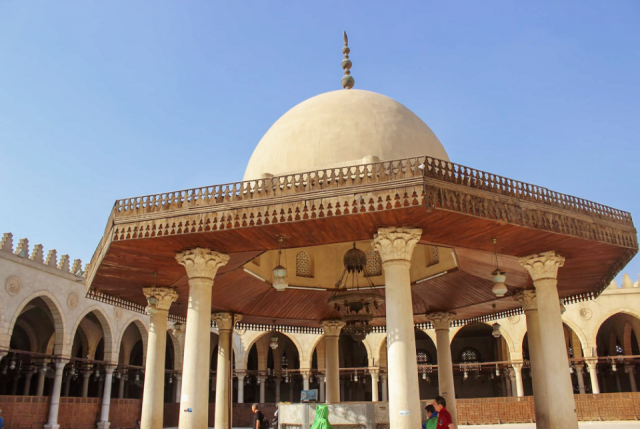 Africa boasts some of the most vibrant and interesting cultures in the world. The continent is just rich in astonishing history, breath-taking nature, mouth-watering cuisines, and intriguing stories in every single corner. And my homeland, Egypt, holds a major role, contributing to the greatness of Africa.
For starters, the history and heritage of ancient Egypt is the country's biggest highlight and number one asset. It's one of the world's oldest civilization as it's more than 5,000 years old, while the land itself dates to more than 7,000 years! But the country's history isn't just written on walls of temples in hieroglyphs and its majesty isn't just in its pyramids. Egypt continued making history throughout the years, and as it merged with lots of other cultures, it has become a melting pot. This diversity could be clearly seen in its iconic monuments, the influences on the Egyptian dialect, and even on the people's faces!
Unlike the common belief, sightseeing in Egypt is not limited to ancient Egyptian monuments and museums. There are sites that date back to the Greco-Roman times such as the Catacombs in Alexandria, monuments from the Ottoman Empire, and even places with high religious value. This includes the Old Cairo tour, for instance, which brings the three Abrahamic religions together in one district. It's hands down one of the most interesting tours in Cairo that is often overlooked.
Egypt also offers adventure travel options, believe it or not. Hiking the mountains in Sinai, diving in the Red Sea, camping in the Western desert, you name it. And medical tourism? That's also big over here! I mean, have you seen the salt lakes and springs in Siwa? If you still got a spot on your bucket list, Egypt deserves a place at the very top, especially that the culinary experience is something to look forward to.
Follow Nadine on Instagram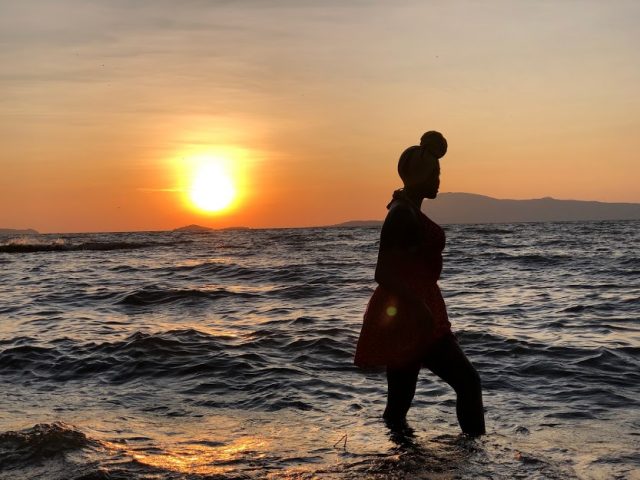 What I love about Kenya is that it is filled with every traveler's favorite things. A melting pot of cultures, landscapes vast, vibrant and that roll from deserts, to mountains, to lakes and stretches of white sandy beaches. Kenya is the country you visit when you are a traveler with imagination; because it feels like you are always 5 steps away from great Kenyan coastal town dishes, a wonderful cup of some of the world's finest coffee or breakfast with a lion in the only country in the world with a national park in the middle of its capital city, Nairobi.
Kenya is a young country, with over 50% of its population being under 35 years old, so expect the country's pulse to be energetic, optimistic, and inherently driven by a youthful go-getter drive.
There is a Kiswahili saying that goes, "Fuata maji yaendako," loosely translated, "Follow where the water leads." A lost traveler is always advised to follow where the water leads and in Kenya, that may have you pop up at Lake Victoria for a great meal of freshly caught lake fish with an amazing view if you are in Rusinga Island. Or you may follow the creeks from Kilifi and find yourself in Watamu, which is home to my favorite Kenyan beaches. You might wake up to the sound of birds in Amboseli and spend the day there watching elephants, buffalo and hippos bathe, in acquiesced and negotiated territorial peace. Or perhaps you may be filling a water canister from the streams that dot Mount Kenya as you walk up to its peaks for one of the most magical views of the stars.
What you also need to know about Kenya is that it is relatively easy to move around it and there are all kinds of cost options from the budget to luxury experience for you to choose from. That said, I think the hardest decision to make will be where to go, what to see and where to eat in this beautiful, bountiful and bustling country!
Follow Nonie on Instagram
Namibia by Jyoti of Story at Every Corner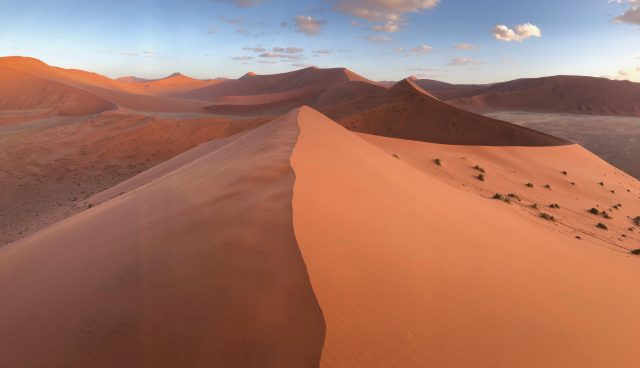 Although I grew up in Kenya, I knew little about southern Africa and even lesser about Namibia, so when my husband booked our 4-day trip to Namibia I was skeptical thinking it's still a war-torn country and potentially unsafe to travel with a teenage daughter. But the adventurous me was jumping with excitement at the thought of immersing in the cultures and traditions of another African country.
The moment we set foot in Namibia, we knew Namibia is nothing like the war-torn African nation I had imagined. It was dark when we landed so we picked a rental car from the small airport in Windhoek for our visit. We quickly learned that this was a hip and modern city. We drove past beautiful suburban neighborhoods, on well-managed roads with plenty of lights and clear road-signs, passing shiny glass buildings with fancy gyms and people working out, and a huge mall.
Our resort was at the edge of town but Namibia's largest mall was not a long drive. We had dinner and breakfast at the trendy restaurants in the mall. We could have been in any city in the US but I doubt our malls have the high-end gourmet pizza we had in Col'Cacchio in Namibia.
The following day we left for Namib-Naukluft National Park. The drive beyond the city quickly took us into a different universe. Much of Namibia beyond Windhoek, is a vast empty landscape. Maybe because much of the land we drove through is desert but also because much of the population was annihilated by Germans and then South African in their attempts to colonize Namibia for its natural resources.
Namibia is finally a free country with a well-respected and loved government that works for the people. As an example, Namibia's constitution includes the protection of the environment. They fully owning the mining operations and tourism which have generated more jobs than the small population can fill. So, immigrants from neighboring nations come over for good jobs and income.
Overall, I was blown away by Namibia in so many ways! It's a young country coming out of the ashes, and I see a bright future ahead.
Follow Jyoti on Instagram
South Africa by Campbell and Alya of Stingy Nomads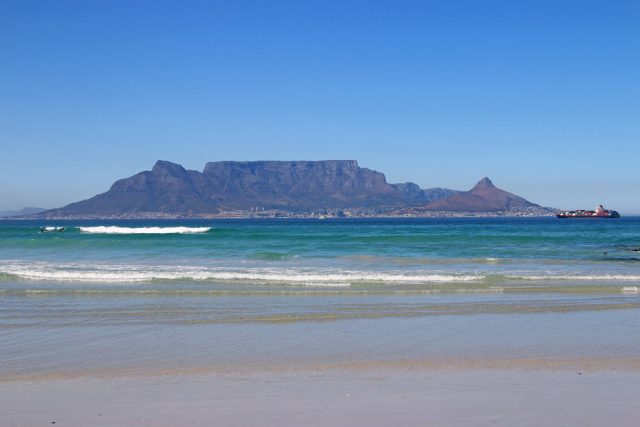 South Africa, located on the southernmost tip of the African continent with a variety of wildlife, diverse cultures, several distinct ecosystems, and spectacular natural beauty, is one of the top travel destinations in the world. The country is often referred to as the 'Rainbow Nation', a name that reflects the complex cultural and ethnic diversity found here. South Africa truly is a cultural melting pot with citizens from European, African, Asian, and Indian descent. This diversity is reflected in the interesting historical sites and food culture visitors can experience.
The range of African wildlife found here is incredible, including the Big Five; lion, leopard, cheetah, buffalo, and rhino. The spectacular coastline also offers the opportunity to see a variety of marine animals. Several whale and shark species can be seen in multiple locations. Great white shark cage diving at Gansbaai is world-renowned and at the famous Hermanus shore-based whale watching is even possible. The Cape Winelands boasts with some of the most majestic scenery in South Africa with landscapes of wine hills and mountains. A fantastic area to drive around for foodies and wine lovers, to visit famous Stellenbosch wineries and fine dining restaurants of Franschhoek that form a part of the unreal scenery. The Garden Route is a must-do road trip along the coast from Mossel Bay to the Storms River Mouth. The beautiful drive takes you past old-growth forests, deep river gorges, lakes, lagoons, long sandy beaches, and quaint towns. Along the way experience exciting outdoor activities such as hiking, ziplining, bungee jumping, and Scuba diving in these beautiful surroundings.
Follow Stingy Nomads on YouTube
South Sudan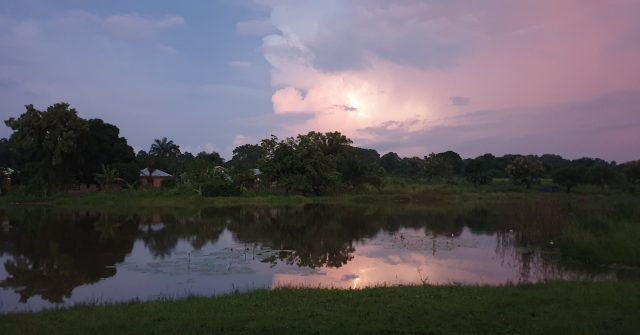 South Sudan is the newest country in the world and has several attractions to be visited which, unfortunately, due to the current security situation are still out of reach for travelers. The most that can be visited so far is the capital, Juba, and a few tribes such as Mundari. Most of the country's beautiful national parks or the wetlands remain out of reach due to the continuous tribal conflicts.
I have only been to Juba and my field site Yambio in this one and a half year I've been living here; however, other travelers have visited the tribes in Mundri or the Nimule National Park, or even other locations such as Wau or Torit which provide for different scenery. Nevertheless, this country remains unexplored yet, and just when the Government of South Sudan was looking into promoting tourism the whole world came to a halt due to the pandemic.
What is important to know before and when visiting South Sudan is that in order to take pictures with a professional camera one must have a photography permit, and also in order to take any pictures with any phone one must be careful as it is not a very welcome activity by the authorities and travelers have been detained or asked for penalties when caught taking pictures.
Another important thing to know is to not engage in tribal-related conversations as this is still a very sensitive topic and might cause you troubles. In any case, you are visiting to see the attractions and to mark it off of your list (if you keep counting as I do) and not engage in politics of a country – which is not advisable anywhere.
Follow me on Instagram
Tanzania by Cliodhna of Your Next Big Trip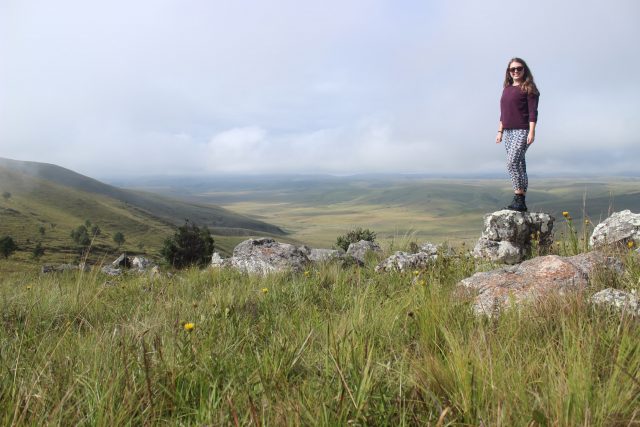 I've lived in Tanzania for the past three and a half years. While living here I've hiked mountains, camped in forests, canoed on lakes, swam in a turquoise tropical ocean, and partied in a city of over 5 million people – all without leaving the country. The city of Dar es Salaam is one of the world's fastest-growing cities. It is an exciting place to live, with new bars, restaurants, and attractions opening almost weekly.
Tanzania is home to some of Africa's biggest tourist destinations, including Africa's tallest mountain (Kilimanjaro), the largest lake (Lake Victoria), and the most famous archipelago (Zanzibar). Throw in Serengeti National Park and some of the earliest evidence of humankind and you still only begin to scratch the surface of what this country has to offer!
There are still many places that aren't visited by tourists, but almost every town or village has its attractions. Recently I visited Lake Chala, a large crater lake on the border with Kenya. I was one of just four guests so I got a private tour of the dry riverbed and crater rim. These personalized, one-of-a-kind experiences are the norm in Tanzania, which is part of the reason I feel so lucky to call it my second home!
The other main reason is the diversity of people – Tanzania is home to more than 100 distinct ethnic groups and tribes, yet remains one of the most peaceful countries in Africa, largely due to the uniting language of Swahili and promotion of Utu – a notion of shared humanity that permeates every level of society.
Follow Cliodhna on Instagram
Uganda by Charlotte of Diary of a Muzungu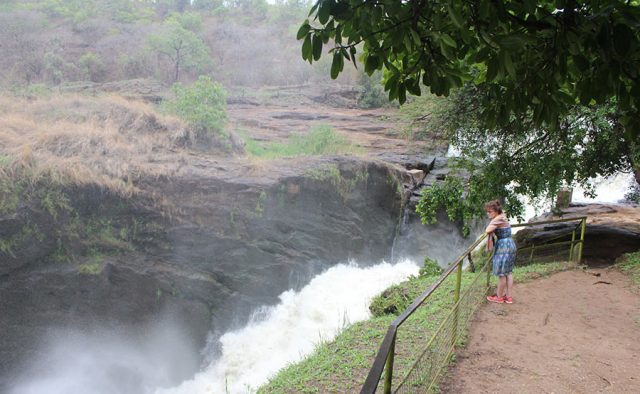 When I was offered a volunteer placement with the Uganda Conservation Foundation, I knew very little about Uganda but as soon as the plane door opened at Entebbe International Airport, I felt at home. The tropical climate embraced me and would not let me go. A decade on and I am still here.
Ugandans are very hospitable people who love life. (Indeed, the United Nations singled out Uganda for its exemplary attitude in welcoming refugees). Uganda has a gorgeous climate and English is widely spoken, making the country very accessible for all visitors. I've noticed that people like me stay or come back, again and again. There's something about this country that grabs you!
Uganda – the Pearl of Africa – is a small country but who hasn't heard of Lake Victoria, the River Nile, the Rift Valley, and the Equator? These geological marvels provide stunning scenery and habitats for mountain gorillas, lions, elephants, and half of Africa's birdlife. The adventurous can hike a volcano, track chimpanzees, or go white water raft or kayak grade 5 rapids.
Uganda is a great base for exploring neighboring countries and I regularly visit Kenya and Rwanda, usually by public transport which is incredibly affordable (and the best way to get a real sense of a place).
I thought I would have explored the whole of Uganda by now but the country seems to get BIGGER. Tourism is developing, there are new activities coming online all the time and there is a real sense of tourism's potential. Things may be a little quiet just now but we are confident Uganda's time will come
Follow Charlotte on Instagram
———————————————-
Are you a travel blogger living in an African country not presented here? Reach out to me so we can collaborate and I can include your contribution as well to shed more light on the diversity of this beautiful and extremely misunderstood continent!
PIN IT!