A few years ago, I visited Port-au-Prince in Haiti and it has been one of the most special travel experiences to date. I didn't make it outside the capital; therefore, I'm bringing you this guest post from Simpler and Smarter on her experience.
Castles and fortifications aren't something the Caribbean nation of Haiti is known for but it has one of the best, coolest, fortresses I have ever gone to. The Citadel at Milot, not far from the city of Cap-Haitien, in northern Haiti, was built to stop a feared French invasion and is perched on the summit of a 900m hill. Most fortifications built by or in the 19th century are very different in style – low to the ground with low walls. The Citadel is more like a middle ages castle with a stack of cannons. When I was there, there was some construction to turn part of the buildings into accommodation but otherwise, it is still like it was when it was abandoned not long after it was finished. It's great to wander around and see the impressive fortifications and the large collection of captured cannons. However, the views from the ramparts are stunning – on a clear day, you can see a very long way.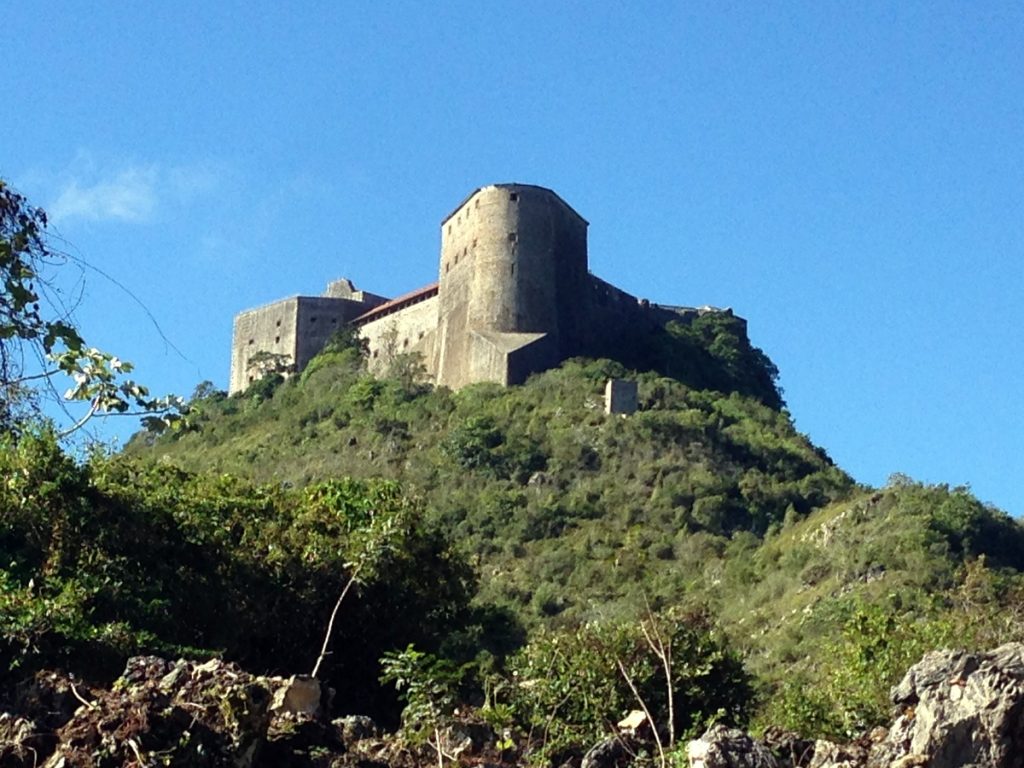 You need to earn those views though. From the entry, it's 11km of the basic road up. You can get a horse or motorbike or you can walk. Whatever option you take you'll need to walk the last and steepest 2km – it can be tough but it's worth it. Other castles may be older, or larger or better decorated but few are as impressively cited or built as the Citadel.
At the base of the hill is the San Souci palace, built by the self-styled King of Northern 
Haiti
 before his fall. Stunning in its day, it has suffered from the passage of time. You can still make out some of the decoration but it is in much worse shape than the Citadel. The interior is largely gutted. It's not worth the journey itself but makes a nice addition to the visit to Milot.