It seems like I became interested to work as UN Volunteer but I can't really remember how exactly. I love to volunteer my time, skills, and knowledge and I've been doing it for a long time in various settings. To this day, I don't know what sparked my interest in becoming a UN Volunteer.
I know that one day, in February, I received an email asking if I'd be interested to join the UN Mission in South Sudan (UNMISS). If yes, the email stated, I should go to the UNV portal and express my interest. I followed the link to the portal and couldn't remember the password I'd set so had to reset it. I visited my profile and saw that my address and phone number were still the one from my time in Chicago. It has probably been one of the job fairs organized by Illinois Tech, my Alma mater.
So sign up as a candidate (notice at the end of the registration details you can decide whether you want to volunteer in your country or not). You don't have to wait for an email with the offer as I got it, you can apply for the special calls there in the UNV portal.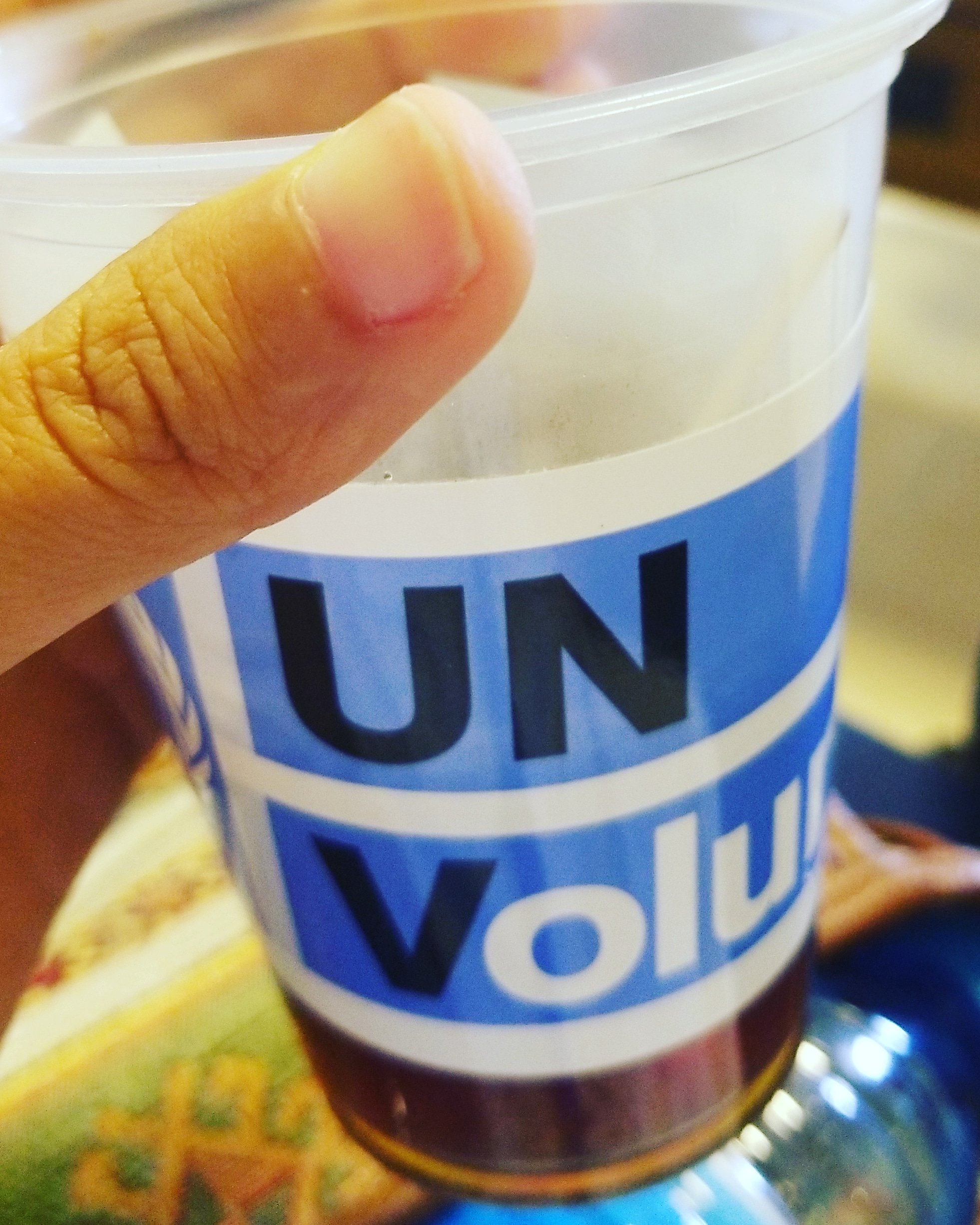 Frankly speaking, I didn't know much of South Sudan apart from the fact that it's the youngest country in the world and that the situation is still not stable – actually, it's among the most dangerous places to travel to.
I started my research. Tried to find news from this year but all that came up in Google was from last year or the year before. I searched my social media to see if any of my friends have been or is in South Sudan and found that one of them, Behar, had been. Behar briefly explained what should I expect and how the country is and all he could tell me. I posted on some Facebook groups asking for anyone with any info or living here or knowing someone who does to shed some light (I do trust people more than the news frankly speaking). It seems like no one comes here unless on a business trip, so I didn't get much info.
Anyways, as an adventurous person I am, I accepted the offer and enter the selection process. The next month, in March, my phone interview was scheduled and I was told I'd be notified for the result regardless. In June, I was informed that I was under serious consideration and then shortly after I was confirmed for the position and I was asked to submit some forms.
I kept asking around and posted on my Instagram about my move to South Sudan and got an answer. Amy, a new American friend, connected me with a friend of hers, Alice, who sent me a very comprehensible email with all I needed to be aware of prior to my departure.
It took few other months for the UN/UNMISS to finalize the process, namely to get my entry permit for South Sudan from the Government of South Sudan and late in October I was informed that I was expected to be here on November 1st. I asked for two more weeks as I had some personal and professional things to conclude before leaving, which UNMISS approved. I left on November 14th through Vienna, where I had to stay at the airport for about 8 hours since I have no Schengen visa, then Addis Ababa, and finally Juba.
My first impression when I landed in Juba was "Oh my God, it's too hot." (I kept saying it for my whole duration in Juba LOL). I was going to take a picture and I'm glad I didn't. Taking pictures at the airport and anywhere around Juba is prohibited (apart from the UN compounds – UN House and Tomping; AFEX; and some fancy restaurants).
I met with three other UNVs coming from all different countries and we had to wait for (I think) at least 40 minutes to get our visa (a single-entry visa for a month – so I've already applied for a one-year multi-entry visa). As luck has it, my luggage didn't come with that flight but with the next one so I had to go back to the airport later on and collect it.
After completing the procedure of getting the UN ID, Moses working at the UNV Office and I headed to the airport. My luggage was there and the customs checked it. I brought a Puzzle 1000 with me to work on it on my free time – which will be plenty since I'm living inside a compound in Yambio and there isn't much to do here, and the customs officers were looking at it trying to figure out what's that. So, I told them it's a puzzle and you put pieces together to form the big picture. Then we all laughed together. I also brought some food (mainly pasta) with me and when the customs officer gestured asking if that's to eat I was like "I'm sorry, I didn't know what to expect."
In Tomping there were four markets where you could get your supplies and they offered everything one could want or need. Of course, the prices are higher than back home but this is South Sudan so I can't complain. There are also places to eat such as Tukul, the Women's Restaurant serving South Sudanese food, the A la carte, and Diplomat hotel. On Saturdays, one could drive to AFEX and have brunch there and on Sunday you could go to one of the fancy restaurants I mentioned and have lunch by the Nile river.
In the four days of induction training, there were briefings from lots of sections (hard to remember all that when you're new to everything such as I am) and also the driving test (which I passed and now I have my UNMISS driving permit).
On Friday, November 23rd I flew to Yambio, where I'll be working, and I got met and greeted by the only other Kosovo Albanian working here, Xhemal. The Yambio site organized on Saturday night a two-in-one dinner: farewell dinner for the ones leaving the mission and welcome for the incoming personnel.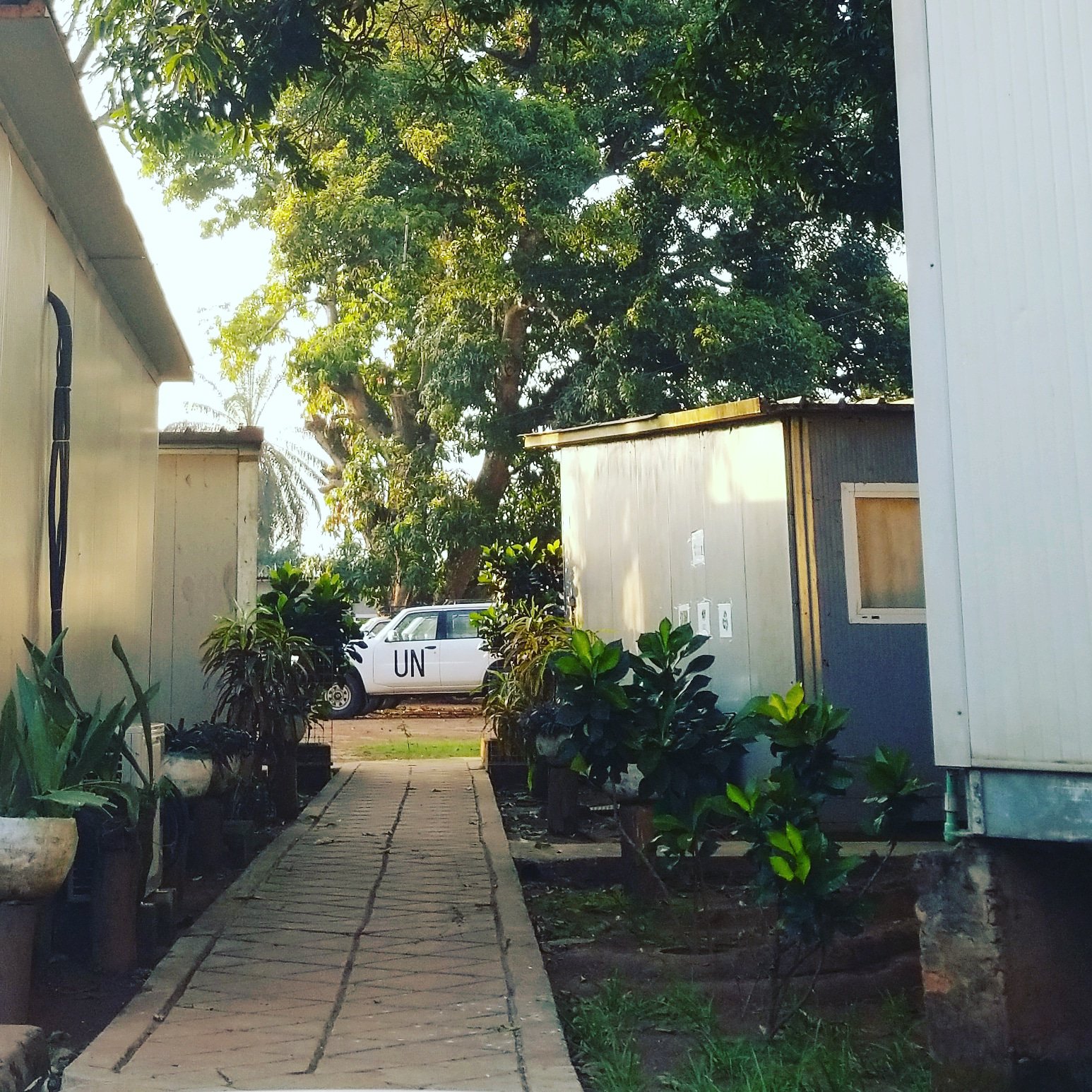 Let me know in the comments if you have any questions and I'll respond to them to the best of my knowledge. Please be patient that the Internet is slow but if you have any urgent question you can email me at [email protected].
Until next time!