Entebbe, Uganda is my transit hub ever since I started working with UNMISS about five months ago. Any time I go home or go for a holiday I go through Entebbe as it is cheaper to fly out from there than Juba. Therefore, I often get to spend time in Entebbe  and explore it.
What to know before going to Entebbe?
There are a few things I've noticed so far during my travels to Entebbe and I've been there solo as well as with a friend:
the currency is Ugandan shilling which is converted to about 3700 per 1 USD or 4200 per 1 EURO (subject to change).
it feels safe – I've walked in the area nearby the UN Support Center and went to a couple of places on my own and didn't feel unsafe even as a mzungu. However, one always must be cautious no matter where.
learn a few words in the local language – English and Swahili are the official ones and there are forty living native languages in Uganda.
expect to be asked to pay more than locals for taxi services – which is anyway the case wherever you go as a tourist (even more if you are clearly a foreigner/mzungu – like myself in Entebbe)
Where to eat and/or drink?
Living in Yambio has made me look for the food that resembles home; therefore, I haven't really tried the local food of Uganda apart from the time I was offered lunch in a local family. I have, however, tried a couple of places in Entebbe so far that I do recommend. They are: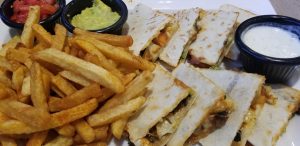 This is the first place I had a drink and food in Entebbe outside its airport and I've been back every time since then. It looks and it is modern. Its food is delicious and plenty and the drinks are also okay. I like their coffee and the biscuit accompanying it. The menu is pretty long with many choices and all I've tried until now have been really well prepared and served.
4 Points offers a variety of dishes in a lovely environment. Generally, the atmosphere is inviting. As I can't eat hot/spicy food, I end up eating their Italian dishes which are very well prepared. Price-wise – expect to pay a little bit more than the average; however, it is worth it.
A very lovely corner indeed. Located a bit outside of the noise in a, seemingly, residential area, Anna's Corner provides for the relaxation one might need. I had a lovely African coffee and enjoyed for a while the calmness the place offers. It is a good place for any kind of visitor – solo, couples, families, friends, etc.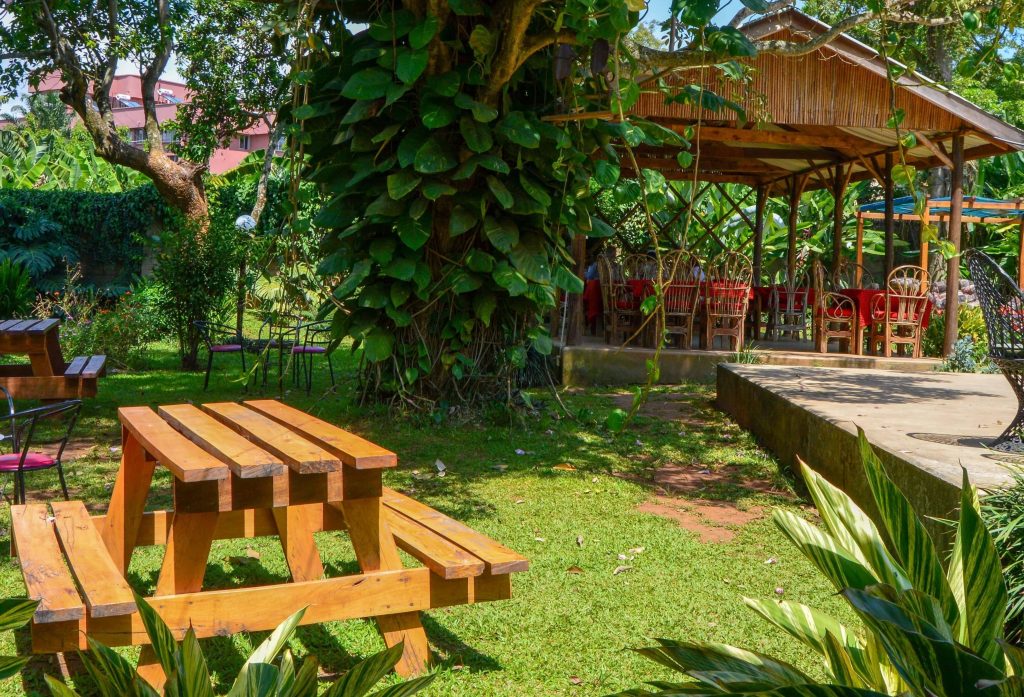 Located by Lake Victoria, it is a lovely place to spend time and have something to eat or drink. The view of the lake, a beer and some fish is a perfect combination to escape the noise and relax for a couple of hours.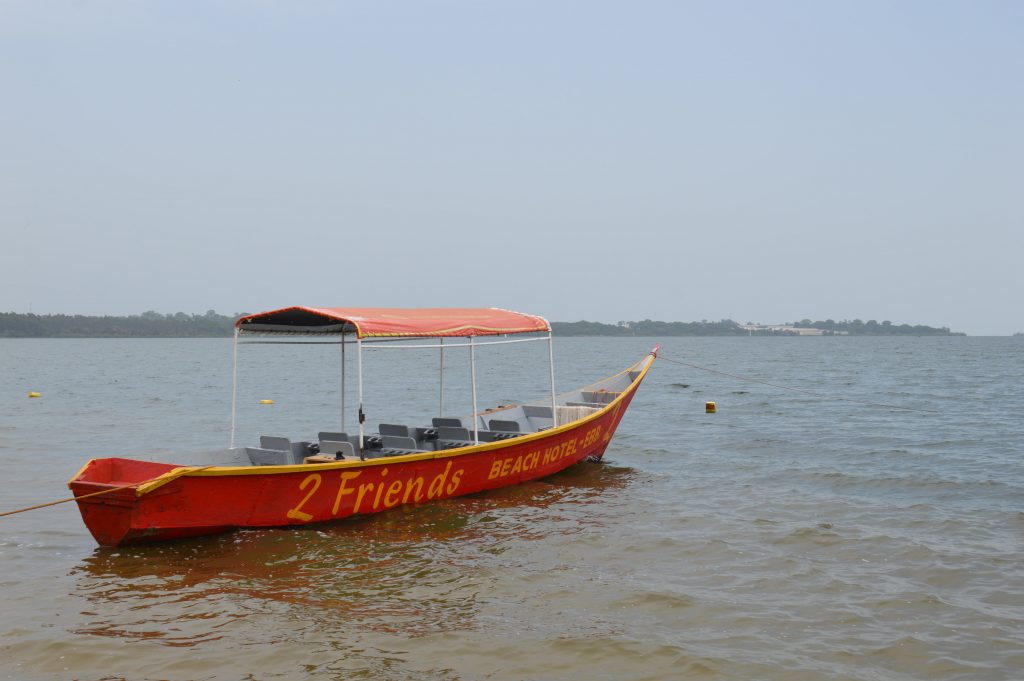 When I asked to be dropped by a good beach by Lake Victoria I was told this is the place to be. White Sand Beach is a simple place but it gives you a wide view of the lake and you can spend time there sipping your beer and just contemplating life or any other thing you want.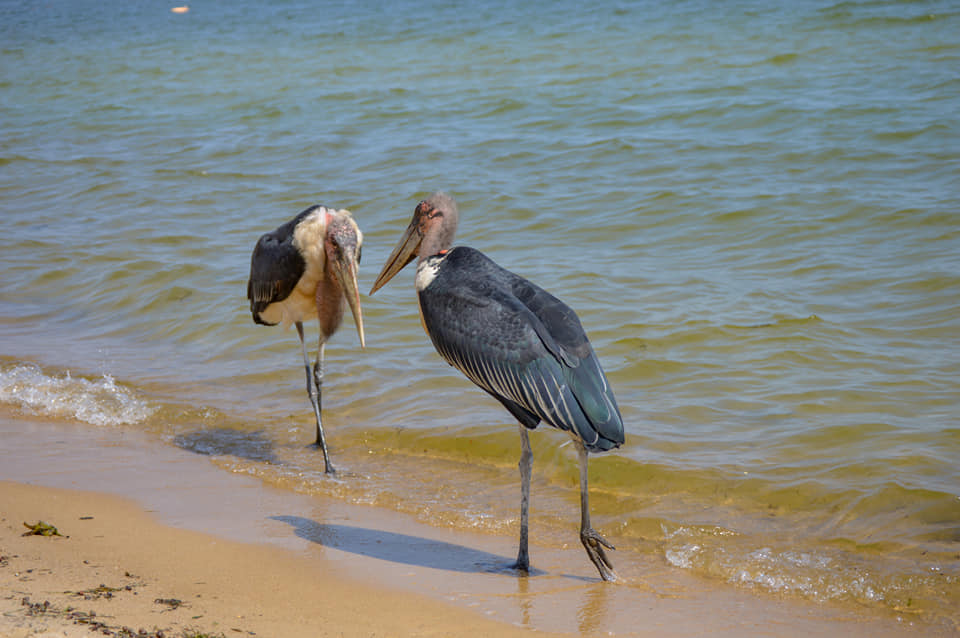 What else to do in Entebbe?
Apart from the obvious thing of visiting Lake Victoria and spending time by it, there are other things to do in Entebbe, Uganda. Every time I go there I try to discover new places so I don't have to go over and over again to the same old ones.
Another place where you can spend time is the Victoria Mall. There's a cinema there where you can go and watch a movie, a couple of shops, and a supermarket (where I usually get my supplies for my time in Yambio).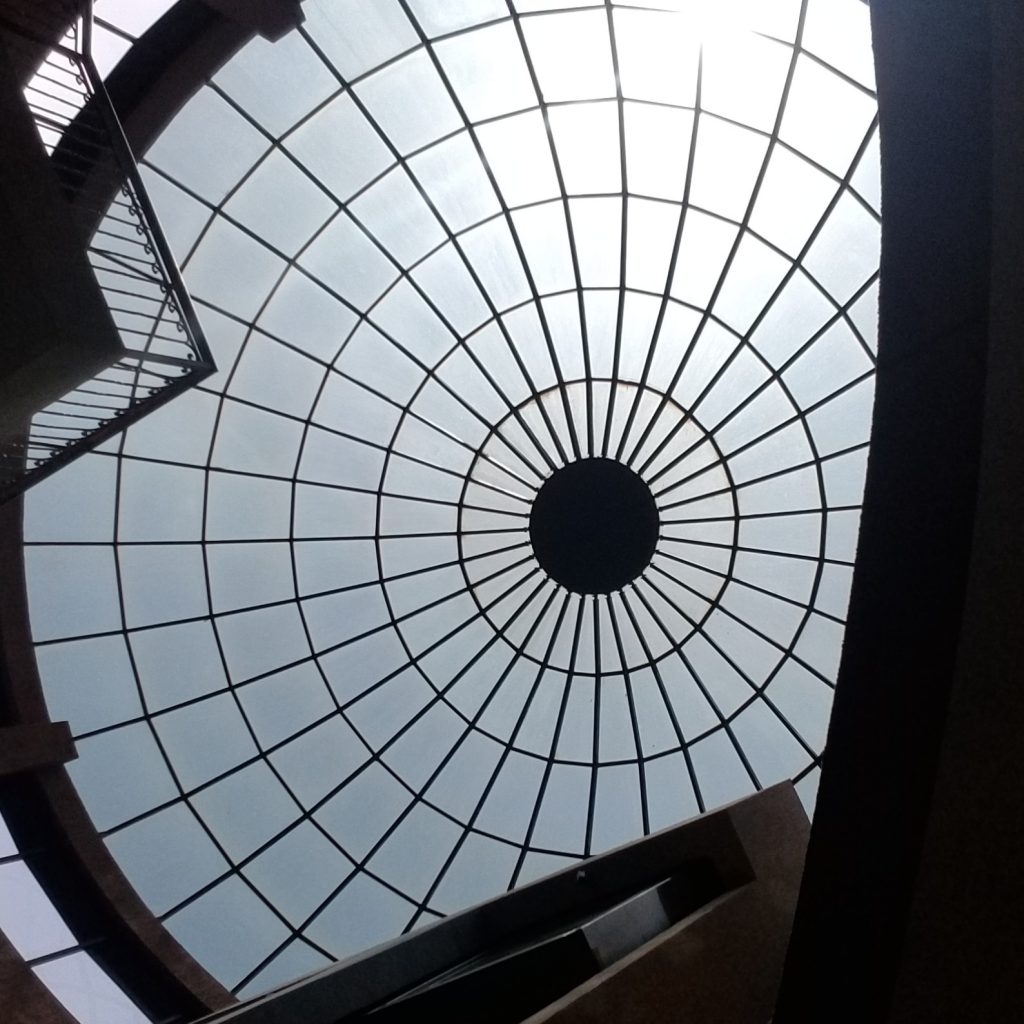 Where to stay in Entebbe?
I've stayed in hotels near the UN Support Base which have been okay and close to the places I wanted to go. One is the Hidden Treasury and the other Pulickal Hotel. Hidden Treasury is cheaper than Pulickal and provides a very basic breakfast to your room and free transport from/to airport. Pulickal is better equipped and their breakfast is slightly better and served in their dinning hall.
Check out deals for Entebbe.


PIN IT!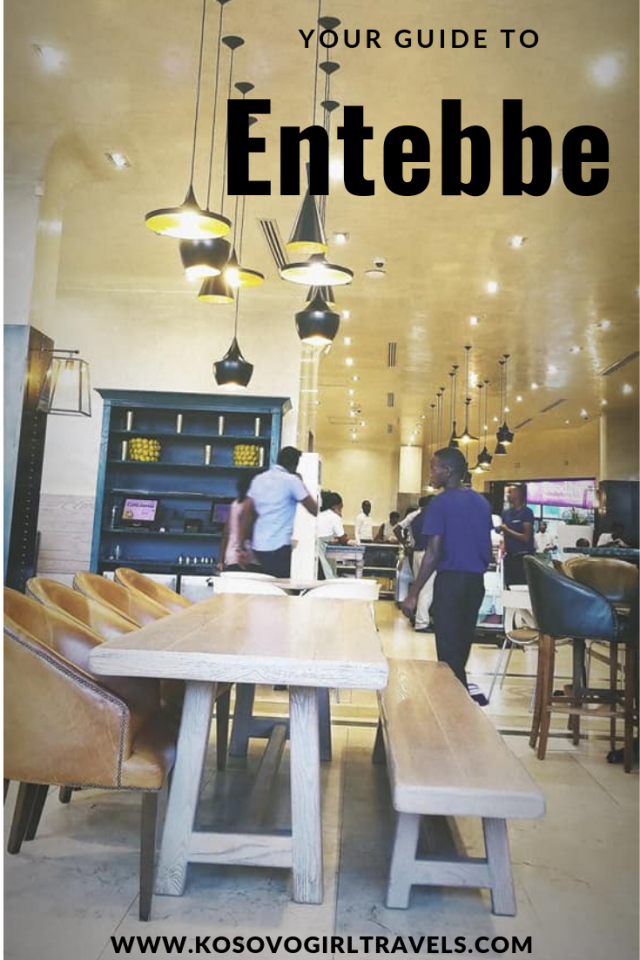 Have you been to Entebbe? What do you recommend for my next time there?