Where is Kosovo?
Kosovo is located in Southeastern Europe. To the north and east, it borders Serbia, to south Macedonia, to west Albania, and to northwest Montenegro.
The country declared its independence on 17 February 2008 and is recognized by 114 countries until now.
The total area of the country is 10.908 square kilometers, and the total population (2016 est.) is 1,782,000.
The capital city is Pristina (Prishtina in the Albanian language).
What are the languages spoken in Kosovo?
There are two official languages: Albanian and Serbian. Other languages, such as Turkish, Roma, and Bosnian, are official at the municipal level if the municipality has more than 10% citizens of that community. Moreover, most of the Kosovo citizens speak other languages such as English and German, so language won't be an issue.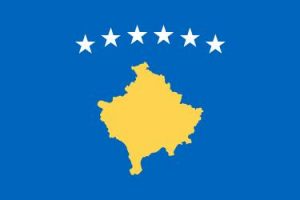 What is Kosovo's currency?
The newest European country is not part of the EU nor EuroZone; however, Euro is the official currency since its launching. In case you need to exchange money, you can do this at banks or exchange offices.
What not to forget when planning a visit to Kosovo?
If you're thinking of visiting Serbia AFTER Kosovo, you might want to reconsider that. Serbia doesn't allow anyone with a Kosovo stamp in their passport to enter through its crossing points with Kosovo (as it doesn't recognize the country). Therefore, you can go through Macedonia (Kumanovo), or through Montenegro.
What are the MUST SEE-s in Kosovo?
You have probably heard of Prizren as all tourists go there when visiting the country, which is understandable considering Prizren is an old and beautiful city. It is also the city with most of the pictures you see when Google-ing Kosovo cities (alongside with Prishtina).
However, other MUSTs include visiting the NewBorn monument, which was erected in honor of the independence from Serbia (2008) and it is located in front of the Palace of Youth and Sports. NewBorn changes its theme and colors depending on the "hot topic" of the momentum. This year (2017) NewBorn depicts the message of No Walls, referring both to Trump's wall and to Mitrovica's wall.
Other MUST visit is the city of Gjakova. The small cafes at Çarshia are a perfect place to spend some time. On a sunny day, these little cafes are great for meeting friends over for a drink, or just having your best friend with you, a book, and relaxing in the sunshine. The colorful places give you a harmonious and welcoming feeling and it feels like you can't leave the place.
Kosovo is famous for its mountains, and more so for its ski resort in Brezovica. Winter season gets so busy up there and the queue sometimes is so long that people walk to the top. This winter was so crowded and it will get more and more each day as Brezovica becomes a place to go for more people.
Hey, if you're not a "winter" type, like I am not, you can go there in spring, or summer, or autumn. It's good at any season. The view is beautiful and the mountains are so inviting. Don't you believe me? Check out this picture I took when I visited last summer.
Where to stay in Kosovo?
There are many options to book accommodation. I usually use Booking when traveling and I recommend you to do the same.
PIN IT!