It doesn't matter what season you decide to visit Prizren, it is beautiful all year long. This old Kosovo city looks gorgeous in winter; covered all in the snow, with the colorful houses and the castle at the top of it which provides for a wonderful view of the city and surrounding.
Prizren looks also great in summer, in particular just before the sunset. The old city is a destination for tourists, especially during summer when DokuFest, one of the most famous festivals in Kosovo, takes place. Furthermore, it also is a favorite city to go to for locals to spend a day during the summer weekends and climb to the castle.
Climbing up to the castle can be tiring, but it's definitely worth it. No visit there is complete without going up the castle and enjoying the view. There is some work being carried out inside the castle; however, it is still open for the visit and it only is getting better.
Being at the top of the city could be a good time to relax and share some moments with your loved ones. Last time I was there this couple in the picture were relaxing on the castle's wall and I just couldn't miss the opportunity to take a picture of them.
After getting down from the castle, you could also enjoy the train ride that the city offers. It goes around the city center and it is a nice way to do some sightseeing and take a break.
Or you can go and have a smoothie or a waffle at Gazza Cocktails.
PIN IT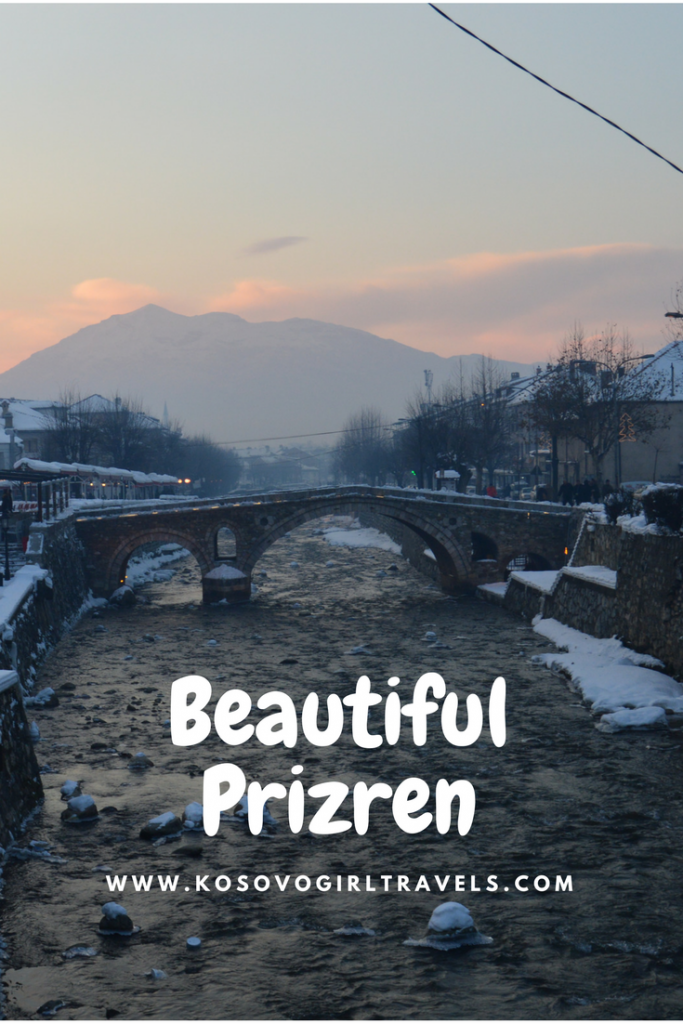 Where to stay in Prizren?
You can use Booking to find the best deal and the best place to stay. In addition, Prizren is a good stop also on your way from Tirana to Pristina or vice-versa.