A weekend in Pristina goes by very quickly, or so it seems to me as I work and the two days seem to be shorter somehow. Anyways, for those coming to Pristina and looking to spend their weekend here, there are a couple of things they shouldn't miss.
Attractions to be visited during a weekend in Pristina
Museums
There are a couple of museums in Pristina that new visitors need to check out. The Ethnographic Museum, the National Museum, the Independence Museum are the top museums to be visited while in Pristina.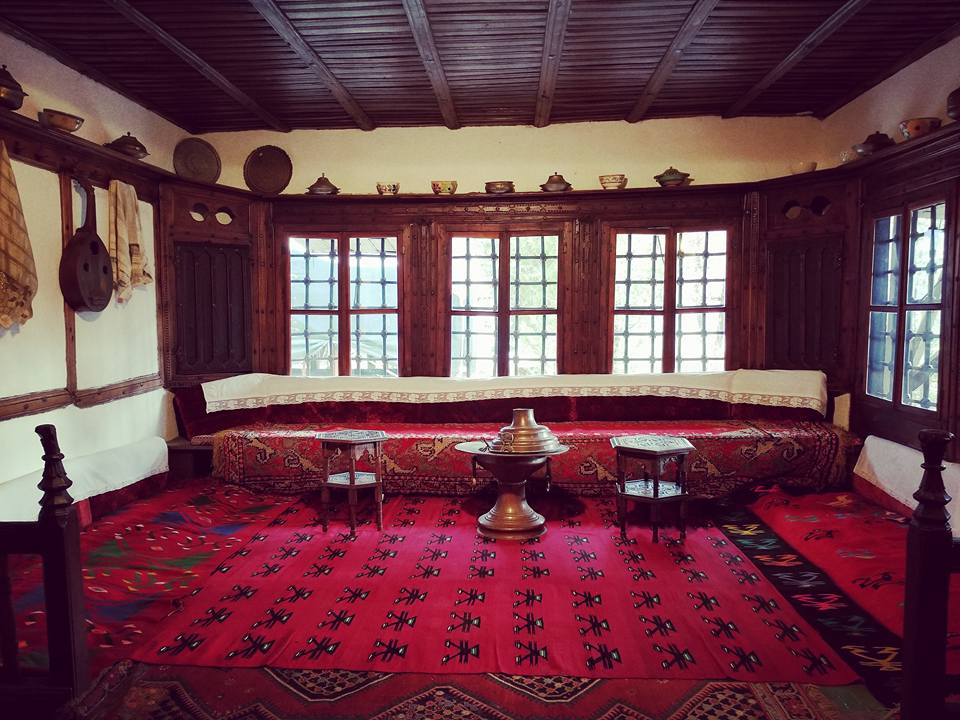 Statues and monuments
There are a couple of statues in Pristina that probably will get your attention. Starting with the former USA President Bill Clinton who played a very important role in Kosovo's history during the war against Serbia. (Notice the Hillary boutique nearby). Then, there are other important statues found along the Mother Teresa Boulevard, such as the one of Mother Teresa; first Kosovo President Ibrahim Rugova, national hero Skenderbeu, and Kosovo Liberation Army Commander Zahir Pajaziti.
Also, don't miss the NEWBORN sign which was erected on February 17, 2008 – Kosovo's Independence Day, and changes its drawing every year depending on the hot topic of that period. In addition, the Heroinat monument just across the street to commemorate the approximately 20.000 women raped during the war should be visited. The other monument to be visited is the one to remember the missing persons from the war near the Kosovo Assembly building.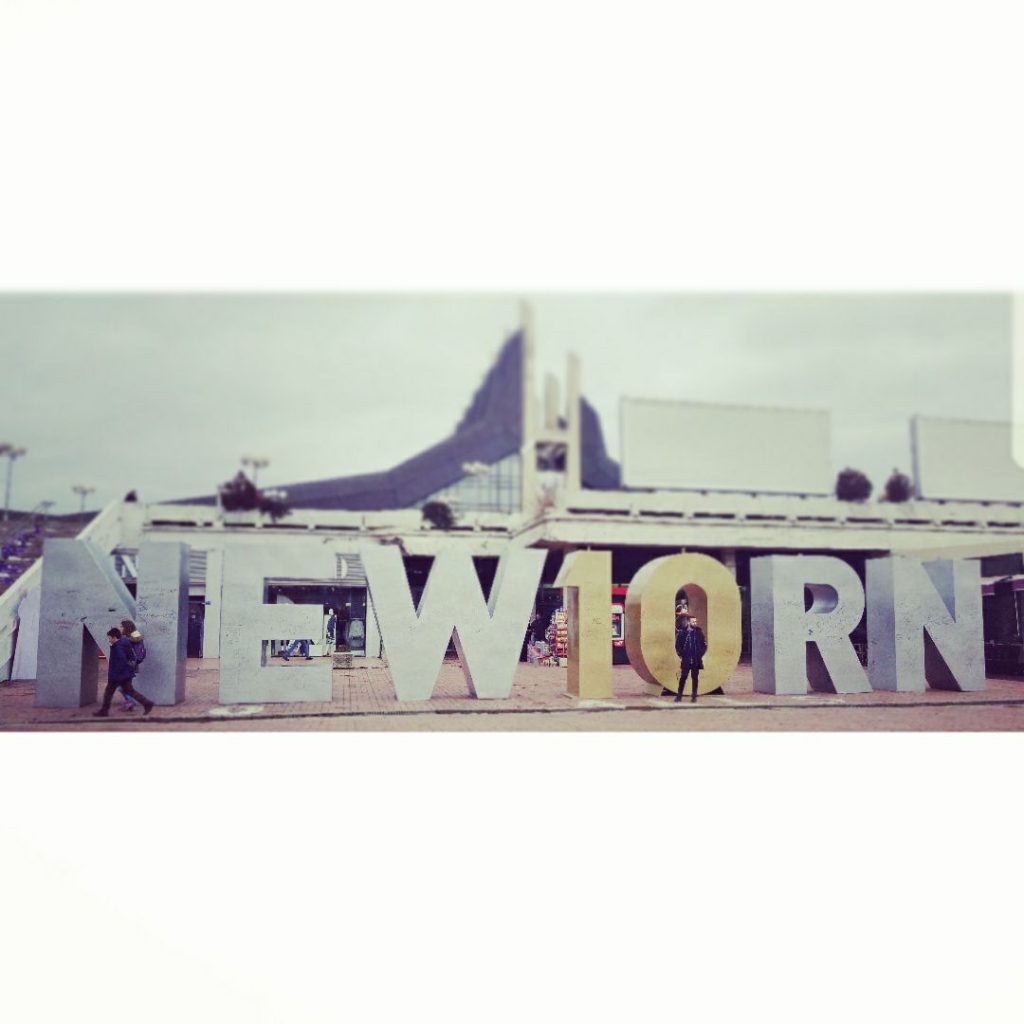 Street Art
Look after street art and graffiti in Pristina. You can find all kinds of it: statements (most of them are in Albanian so if you don't speak any and are uninformed for the latest political developments you won't understand the message behind), beautiful paintings, ugly ones, and also other random art. The best place to see the graffiti in Pristina is Rruga B. A long road that hosts various graffiti and is also Instagram perfect.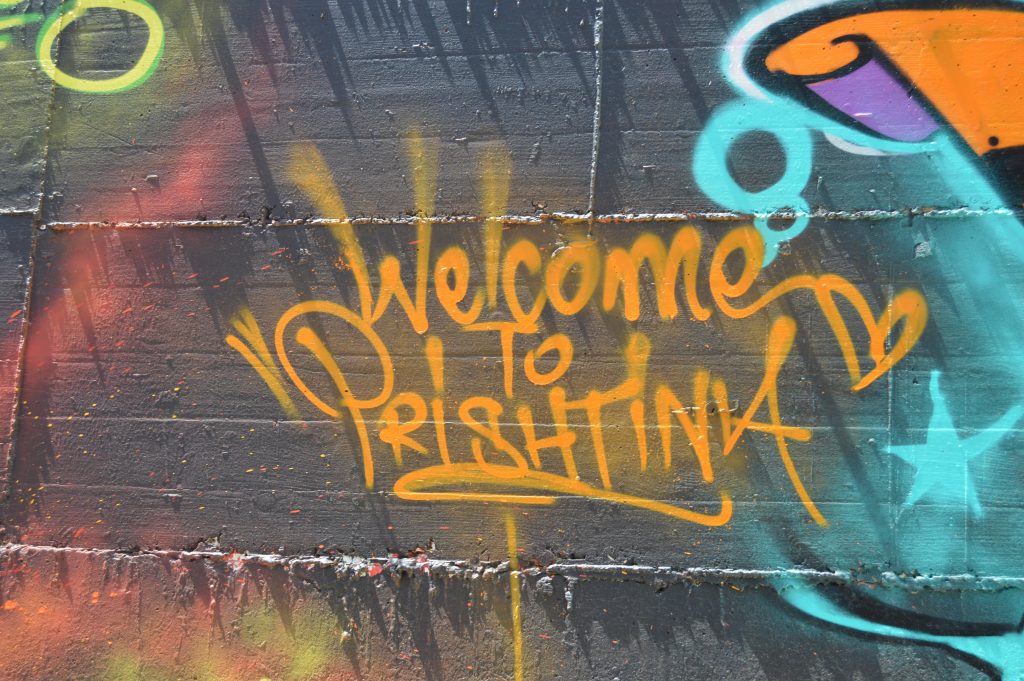 Observation towers
There are three lovely spots to have a view of the city. The first one that I recommend is the observation tower from the Saint Mother Teresa Cathedral. Perfectly located at the city center, it gives a great view and is a good started of your visit to the city. The other one is a new (still under construction but you can go up there) observation tower in Dragodan (by the Dragodan's stairs). The third one is from the martyrs' graveyard entrance in Velania (you can visit the grave of the first president Rugova and one of the most famous resistance leaders Adem Demaçi).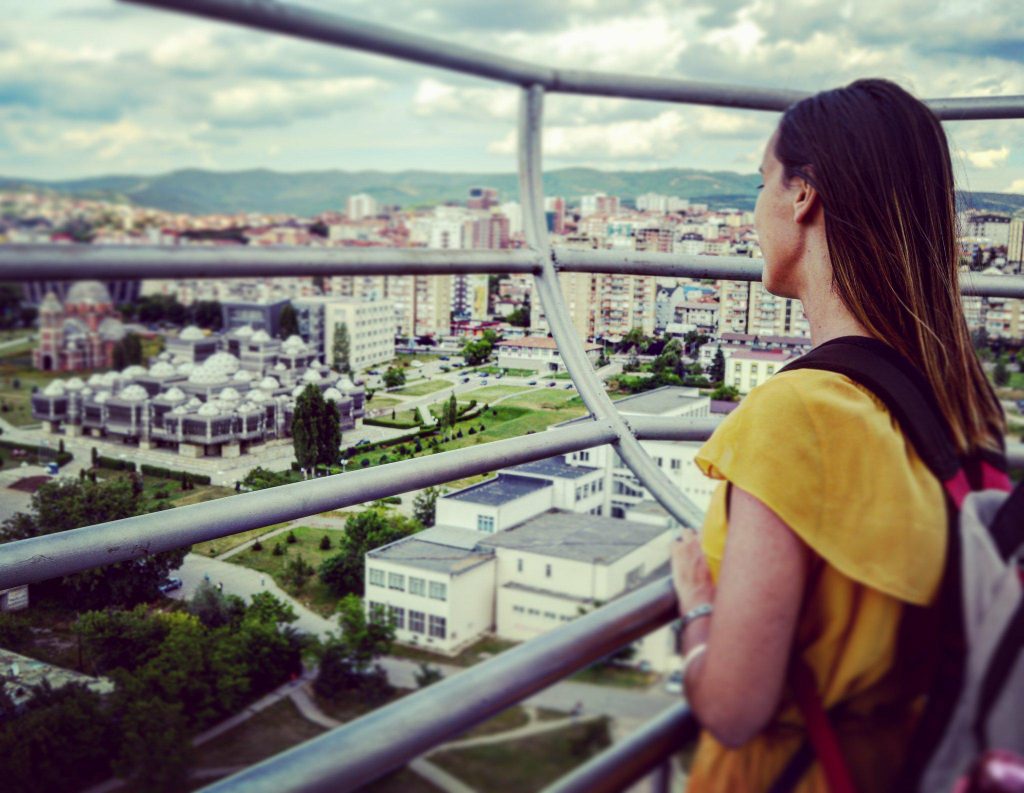 Religious buildings
Apart from the cathedral that you will visit to have that perfect 360 degrees view of Pristina, you should also visit the Imperial Mosque and Fatih Mosque. Also, an important religious building is the unfinished Christ the Saviour Cathedral located within the University of Prishtina campus.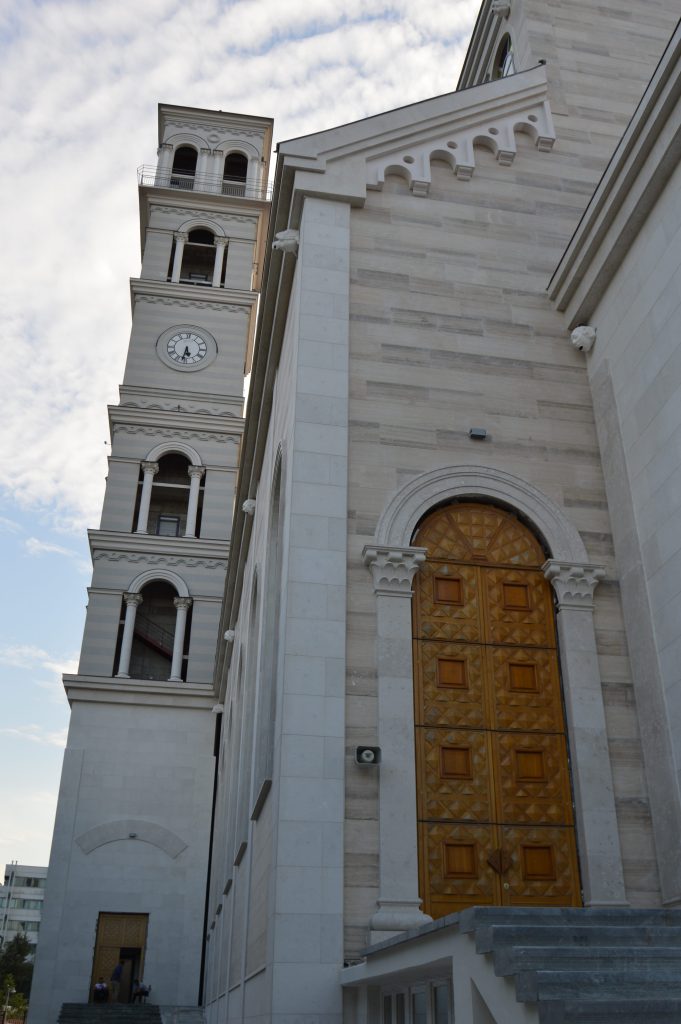 Parks
There are three main parks that you can relax during your visit over the weekend in Pristina. Gërmia park is the most famous and also biggest one. It hosts a few restaurants as well and is great to get out of the city noise and relax. The other park is Taukbahçe, smaller than Gërmia but still a beautiful, relaxing place and closer to the city. The third one is the city park. It's located near the city center so you don't need lots of time to reach it and is also in a walkable distance.
Other things to do during a weekend in Pristina
Cafés and restaurants
This is probably one of the most important reasons visitors come in Pristina – its lovely coffee culture. I've written about my favorite places you can spend your time and have your food, so check it out here.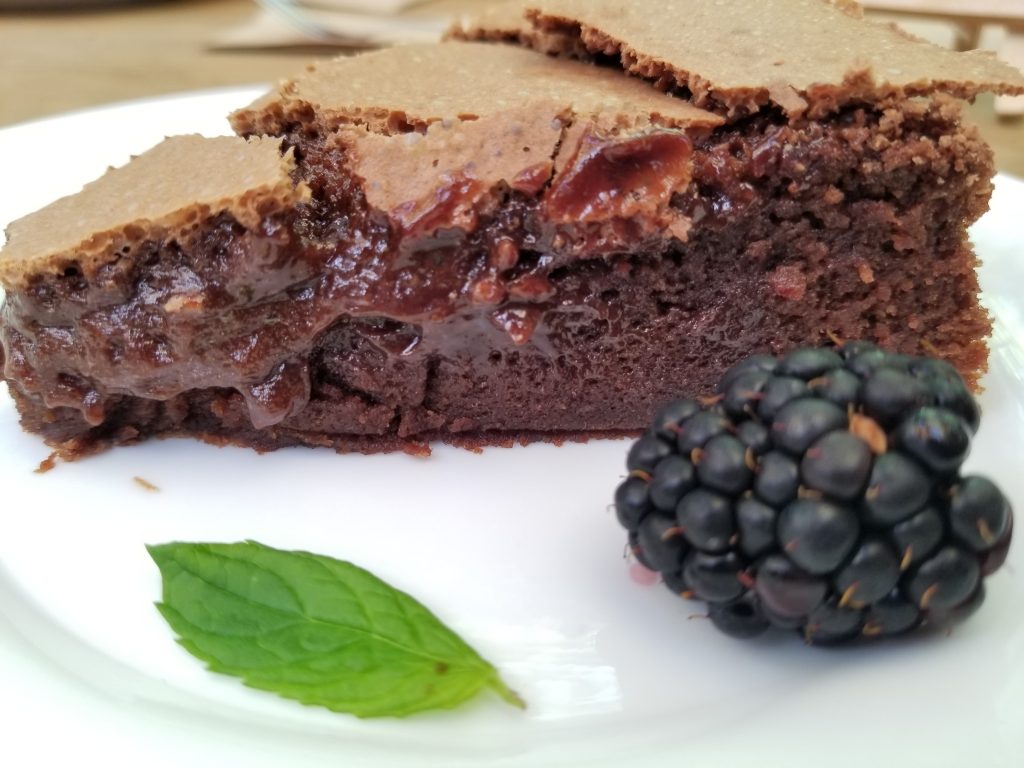 Culture and art
The National Library, considered ugly by some and interesting by others (another term used when you don't really like something but can't say it), deserves a visit and not only the exterior but also go inside and see its beautiful interior (at least I find it beautiful). The National Gallery is also a lovely place to visit if you're into art. There's an archaeological park but which unfortunately stays closed most of the time.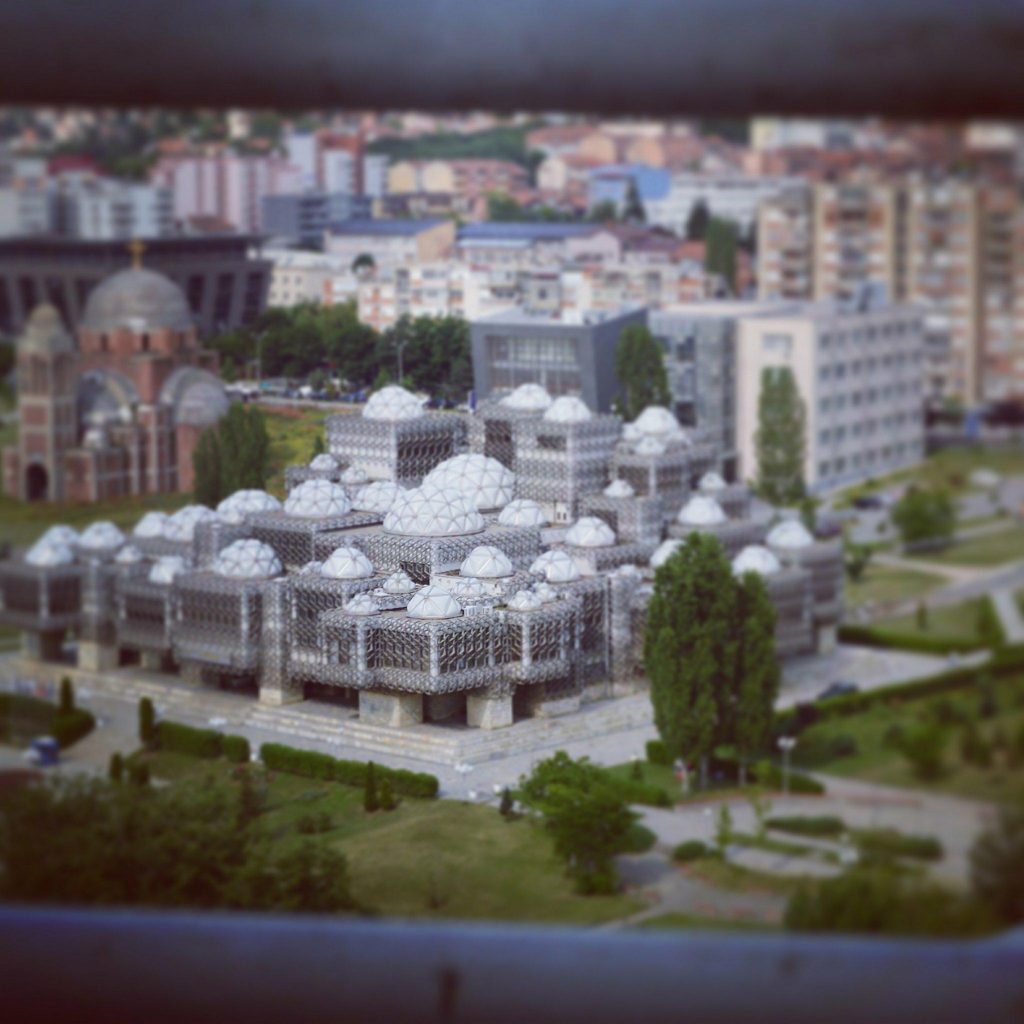 Shopping
Shopping for clothes in Pristina is relatively cheap and you can do it in so many places. There are a couple of big shopping malls, such as Albi and Royal Mall but also so many small shops where you can get whatever you've forgotten to bring or catches your eye.
Public transport in Pristina
As this is a money saver and important thing, you can use public transport in Pristina to save money even though most of the attractions are in a walking distance.
Where to stay during a weekend in Pristina 
Since I live here, I don't have to use the accommodation facilities the city provides. But you can use Booking to find your accommodation (that's what I do when I travel somewhere).
Is there anything else you want to know? Post in in the comments and I'll get back to you
PIN IT!