I came to know about Samuel Jones from the USA through Instagram where he posts about his time in Kosovo (and frankly speaking he goes to places I'd never heard although I was born and raised in Kosovo). Samuel heard about Kosovo in 2013 from one of his fellow students had been deployed in Kosovo in 2009 or 2010 when he was attending a class during his time in the Army. In mid-2016, when he was looking for a job, Samuel found an opportunity working as a security guard for the Kosovo force. He accepted this job and moved to Kosovo in September 2016.
What does Samuel like the most about his time in Kosovo?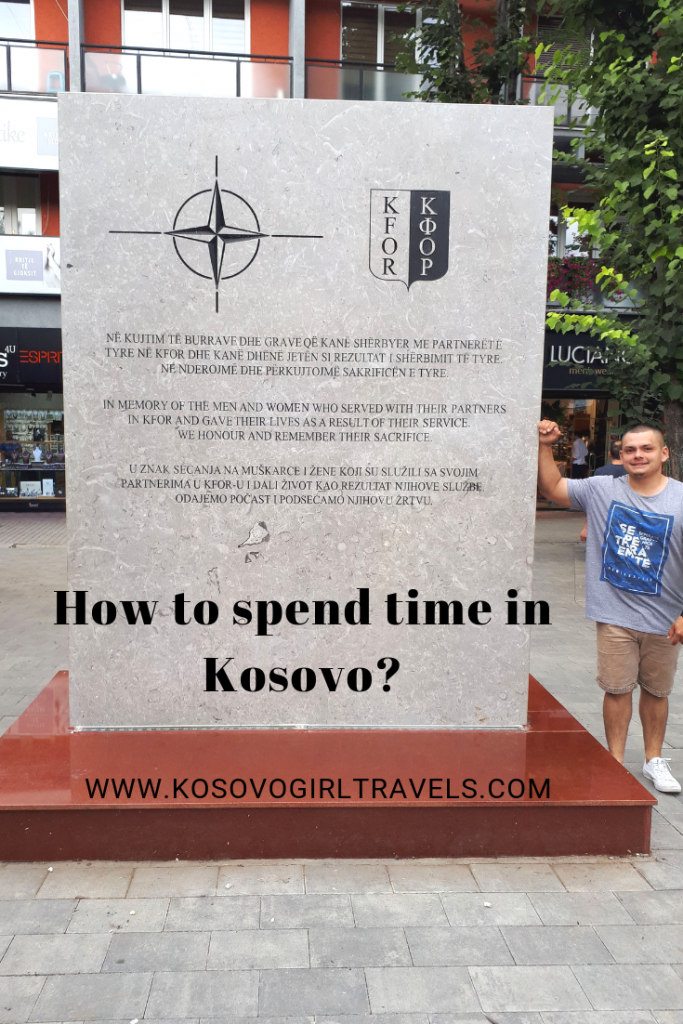 Samuel says that there are "honestly too many things to name". If he has to choose, Samuel says it would be the large amount of rich history and culture that you see all around you when traveling through the various parts of Kosovo.
What doesn't Samuel like about his time in Kosovo?
Some of the small things Samuel doesn't like about Kosovo would be the traffic jam the terrible drivers and the fact that a lot of people don't know how to park their cars properly. Also, he doesn't like the lack of patience that he notices on a lot of people and also some of the major things would be the corruption that you see in the government and also the lack of reliable roads and public transportation.
What's a MUST see attraction in Kosovo?
Samuel says that if you are big into history like he is you'll go crazy in Kosovo as there are so many churches, mosques, monasteries, bridges, and buildings that were built in the 14th or 13th century and are still for the most part very well preserved. In addition, there is a more recent architecture that's built in the 1800s and more modern buildings. However, Samuel says that if one takes the time to take a look around and see all that's here they won't be disappointed.
Samuel says that something that all people should take into account when visiting Kosovo or planning a trip here is that it's still a developing country and there is so much to see that if one is going to visit here on vacation he would recommend a bare minimum of two weeks to fully see the country and even at that you might not get to see every single thing.
Check out my posts on Kosovo to help you plan your trip.