I've entered my tenth month of being a UN Volunteer with UNMISS and now, almost confidently, I can answer almost all Frequently Asked Questions someone might have for the procedures and life as a UNV and other general questions about moving to South Sudan.
Below, I've taken all the relevant questions I've received over this period through emails and messages to help you out in taking an informed decision on accepting or not a job offer with UNMISS as a UNV or moving to South Sudan.
Frequently Asked Questions – Moving to South Sudan
How long MoFA (Ministry of Foreign Affairs) visa clearance does take? – In my case, it took about two months. However, this is not a set timeline and might be different on a case to case basis.
Should I take antimalarial drugs? – I don't take any antimalarial drugs. I just regularly use mosquito repellent when outside my accommodation during night time. However, I know of staff members who do take malaria pills on a regular basis.
Any tips about moving, packing, things to bring with and preparation for the move? Is there something for women to be aware of? – It does matter a lot where in SS will you be posted. Juba for instance provides more option for everything (food, clothes, restaurants, places to go out and all), whereas Yambio where I am is more limited. I've heard the same about the other states.
Basically, the mandatory things you have to have are: yellow fever vaccine card, mosquito repellent, and do not take pictures anywhere in Juba – in particular near military, police, or government buildings (you could end up in prison for that).
The weather is always hot, people dress modestly. I live inside the UN compound so the culture is more international.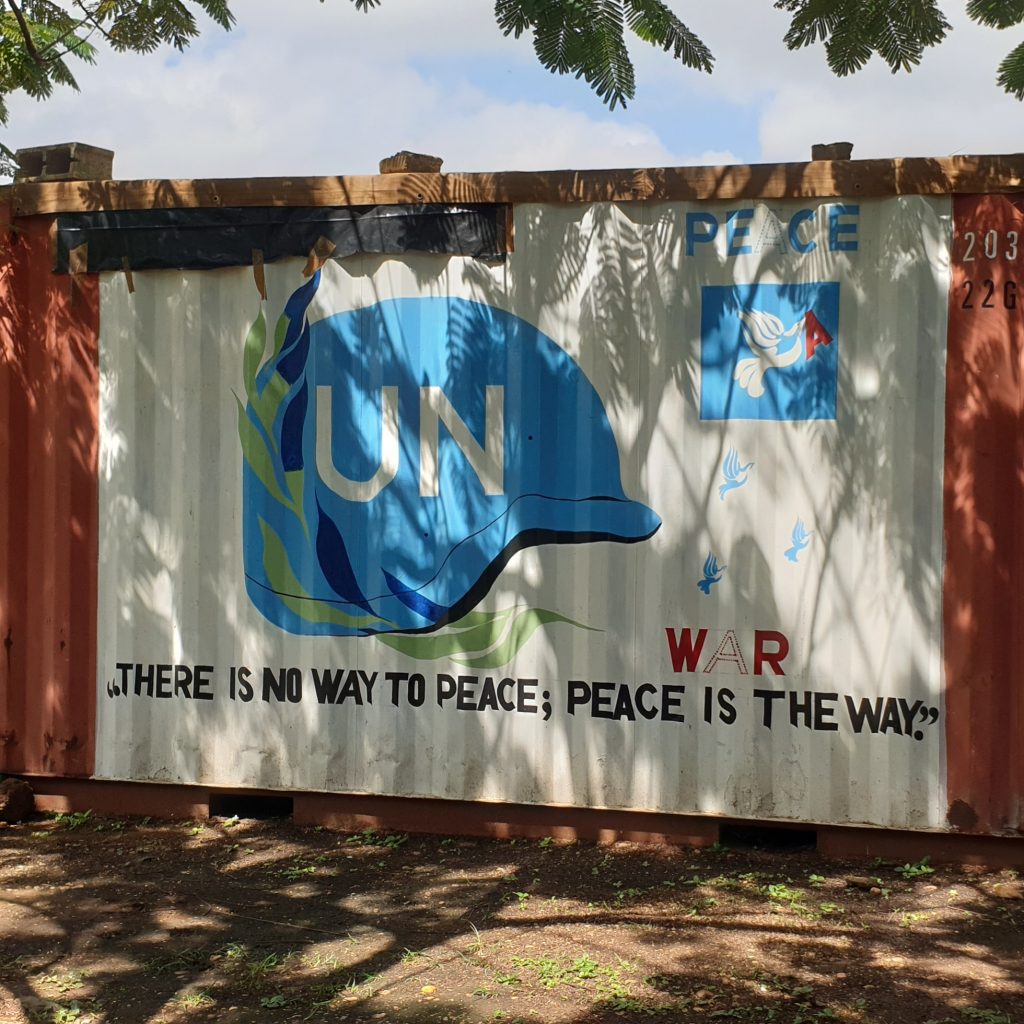 Frequently Asked Questions – Being a UNV with UNMISS
How do I become a UNV (with UNMISS) – the process of becoming a UNV is very similar to getting a job. You apply for a special call (or fill out the profile in the UNV portal), you get selected for an interview, you are invited to submit the medical forms, you get your visa, and then UNV Office brings you to the country of service. You can read about my process of becoming a UNV with UNMISS here.
When they send you an email saying your profile is under consideration, how long does it take to receive the medical forms – Following the offer letter I received for the position, two days later I got the medical form to be filled and returned. So, in between being under consideration and receiving the medical forms, you need to get the offer letter.
What does it mean when you get an email from UNV saying you are under serious considerations for the applied post – It means, most probably, you will be the selected candidate.
Financial aspects of being a UNV with UNMISS: USD 150 is deducted for accommodation from the Volunteer Living Allowance (VLA). Additionally, if you use ESKO to order food, then the amount spent gets deducted from your VLA.
Banking issues: UNVs might open a bank account in the local bank to receive the VLA. In that case, they are eligible for a remuneration of the bank fees for VLA transfer.
R&R Policy: UNVs are eligible for Rest and Recuperation (R&R) after 42 days they spent in the country (as of now – it might change depending on the situation). There's no allowance for R&R. However, there's no deduction in the VLA for the period the UNV is outside the country. The designated R&R country for UNVs in UNMISS is Uganda and we can use the UN flight to fly there.
Broadcasts: there are various type of broadcasts sent out in UNMISS which are valuable and often provide necessary information on mandatory courses, changes in policies, or news updates. Once in the ground, ask to be included in the mail list so you don't miss out.
Let me know if you have any other questions either in the comments or shoot me a message at [email protected]