Last year, on my way back from Thailand I flew through the United Arab Emirates, so decided to spend a long layover in Dubai. Neha Sing, a blogger at Dubai Wikia walks us through ten things one can do during their layover there.
What to do on a long layover in Dubai
So your trip's itinerary has a long-planned layover in Dubai! What a fantastic opportunity to get out and see a bit of this incredible city! If you're wondering exactly how much you can see and do within your 12 or 24-hour layover, don't worry. Dubai city is extremely well laid out, so it's easy to get from point A to point B. The city's transportation is also par excellence, which means you can squeeze quite a bit into your layover timeline. So come along with us; let's take you on your Dubai stopover adventure right now!
Dubai Desert Safari: 4 Hours
Your tour operator can pick you up at the airport and take you directly to the desert, which is 18 minutes away. In the desert, you can enjoy fabulous desert adventures such as dune bashing, quad biking, sand boarding, and camel riding. You can do Bedouin or Sheikh robes and relax in the welcome tent pulling on a shisha pipe if you like. If your layover allows you to sign up for the evening desert safari, you'll get to enjoy some wonderful belly dancing, Tanura show, and henna tattooing as well as a fine Emirati dinner.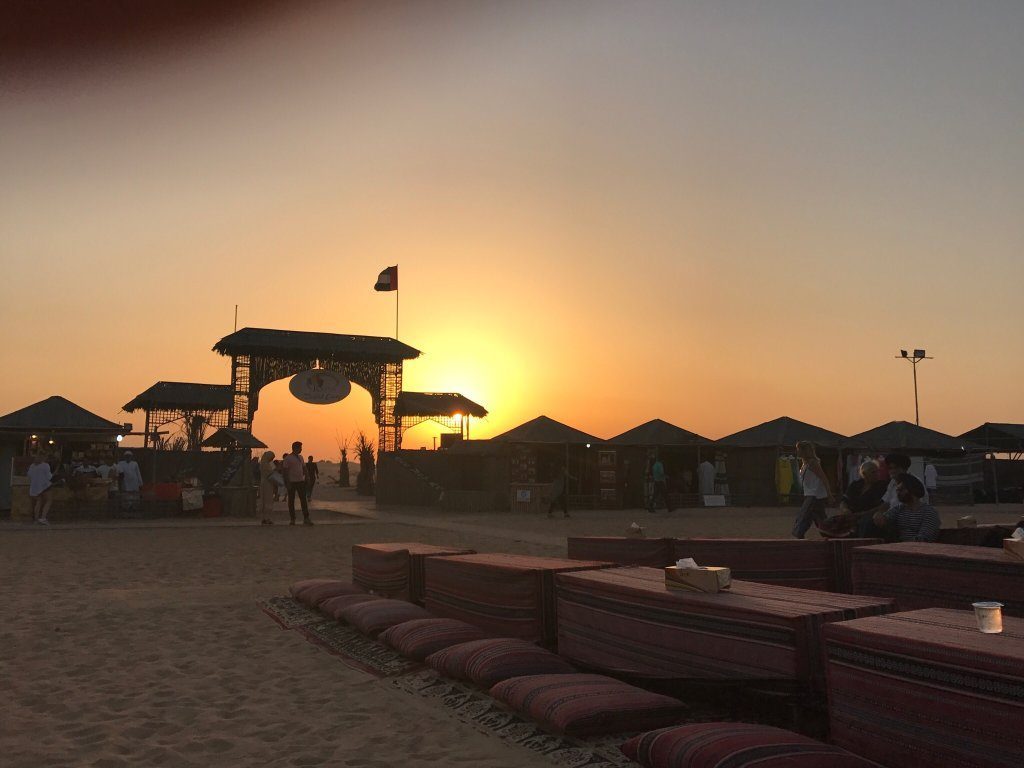 Helicopter Ride Over Dubai: 1.5 Hours
What could be more adventurous than a chopper ride over the city of Dubai, getting nose to nose with the Burj Khalifa? This is your opportunity to see the city up close, from a height. The ride lasts an hour, but we've added 30 minutes for the transport to Dubai Marina, from where the chopper takes off. You will love the chance to see the incredible city skyline from the perspective of the clouds. See? No need to wonder what to do on a layover in Dubai – there's lots to do!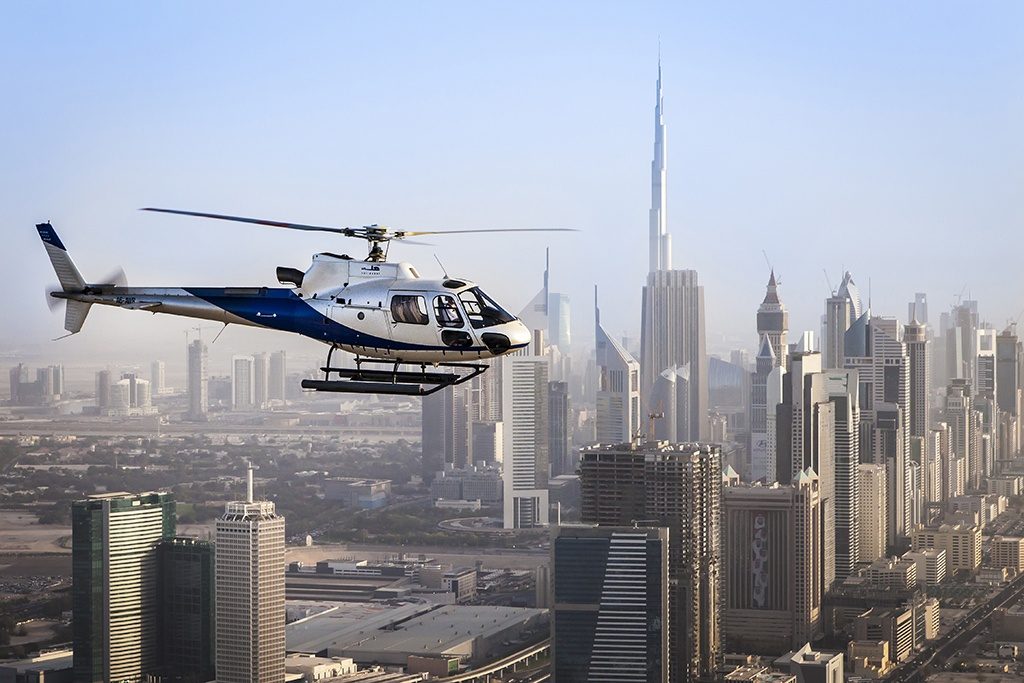 Dhow Dinner Cruise – 2 Hours
Another fabulous way to enjoy Dubai's coastline and the skyline is to go on a dhow dinner cruise. Feast your eyes on Dubai's magnificent landmarks – the Burj Al Arab, the Burj Khalifa, the Dubai Frame, the Dubai Museum and others while sailing in the beautifully-decorated, glass surrounded dhow. Feast your palate on the incredible Emirati dinner on board while watching incredible belly dance and Tanura performances. Allow henna artists to tattoo your hands and feet with their delicate perfumed art, and lounge back on silk cushions, enjoying the magnificent views.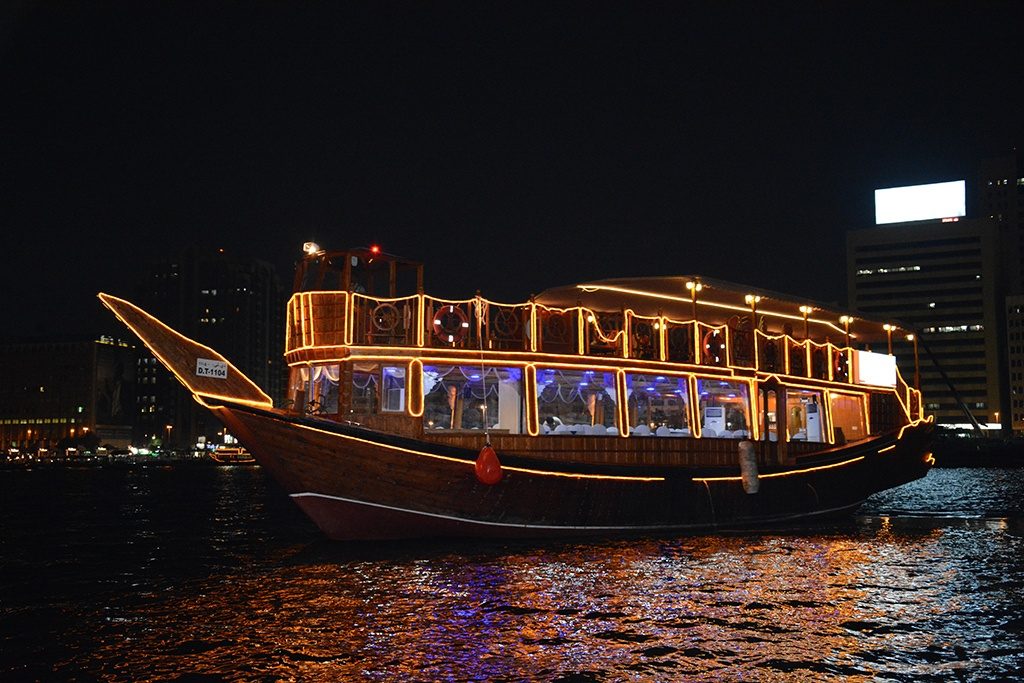 Sightsee Dubai: 3 Hours
If you have about 3 hours to spare, sign up for a Big Bus tour of Dubai. This is a hop-on-hop-off bus tour, where you can get off at different stops, enjoy walking around and exploring landmark and join the next bus in the line. This tour allows you to see Dubai at your own pace, paying more attention to areas that interest you. The big bus travels all over Dubai until it gets to the Palm Islands, where you can get on to the Monorail and explore the island at your pace before returning to the bus.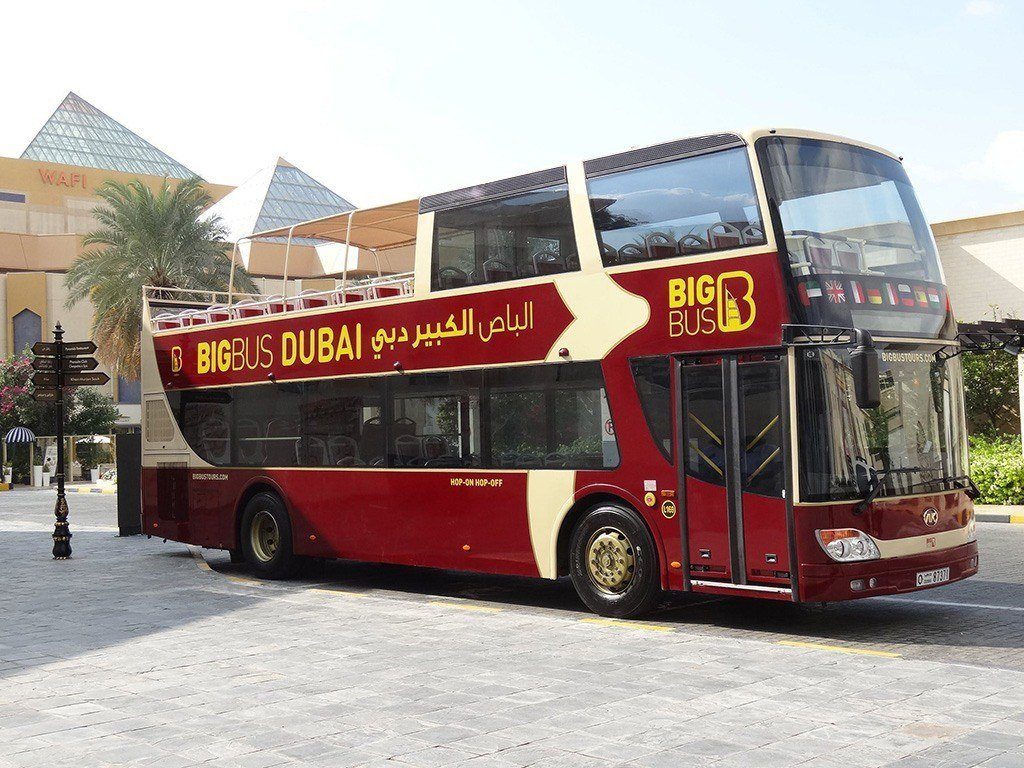 The Burj Khalifa Experience Plus Dubai Mall: 4 Hours
You simply must enjoy the Burj Khalifa experience, no matter what your layover timeline is. It's only 13 minutes by car from the airport to the Burj Khalifa, so make this a priority.  Stand on the incredible 125th floor's observatory deck and view the amazing skyline, and the desert and sea at a distance. Use one of the many telescopes on the deck to get a closer look at some of the city's fantastic landmarks. Sip a hot coffee from the café on the 125th floor as you contemplate on the creation of Dubai.
It's time to explore the stupendous Dubai Mall after you're done with the Burj Khalifa experience. Dubai Mall is simply huge – it's not possible to see it all within 4 hours, but you can explore the gold souq, admire the décor, do some shopping and maybe take in the Dubai Aquarium. Don't forget to admire the Dubai Fountain that's just outside the Dubai Mall during your stopover in Dubai – it's a truly incredible experience!
Hot Air Balloon Ride: 2 Hours
If your layover begins at around 3 A.M., or at any time during the night, here's something wonderful you can do. Sign up in advance for a hot air balloon ride over the pristine desert, in the cool hours before dawn. It's the perfect opportunity to witness the spectacular desert sunrise from amongst the clouds. Enjoy the unique perspective of the desert that the height brings you. Watch minuscule dunes, wadis, oases, valleys, and peaks pass by as you sail amongst the clouds thousands of feet up in the air. It's one of the best experiences you can enjoy in Dubai.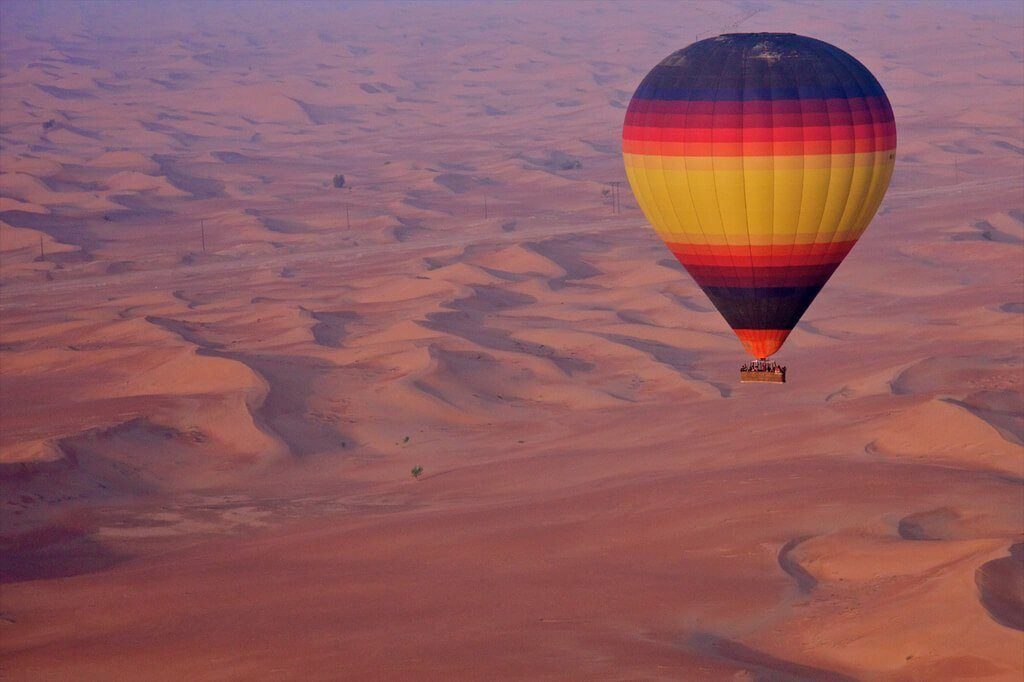 Water Park Adventures: 3 Hours
If you have a longer layover, of perhaps 24 hours, and if you have kids along, why not spend some time cooling off in one of Dubai's incredible water parks? Check out one of the oldest waterparks in Dubai – White Wadi Water Park. Located in front of the stunning Burj Al Arab, Wild Wadi offers 30 scintillating rides and attractions that themed around the tale of Juha, an Arabian folklore character. Also visit the Aquaventure Waterpark at the Atlantis, The Palm resort, one of Dubai's best waterparks.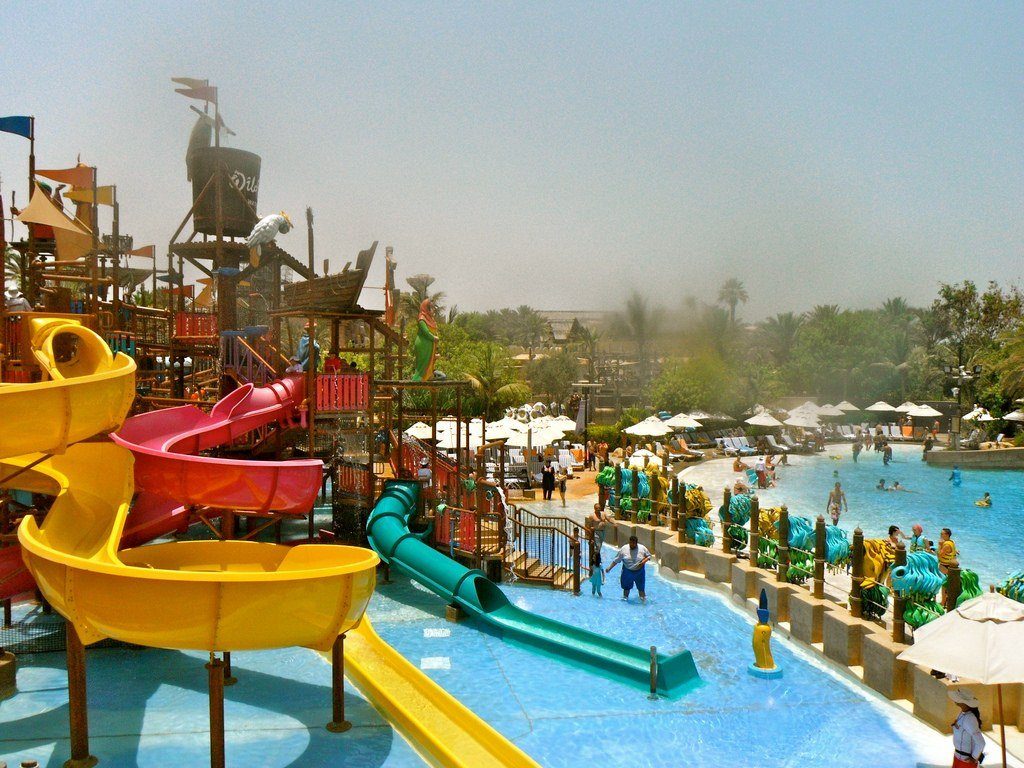 Go Skiing In Dubai: 4 Hours
Here's another exciting adventure for you – an ice-cold ski resort where you can try out your skiing prowess, right in the middle of the desert. Ski Dubai is the UAE's very first indoor ski resort, built in a massive area that measures several football fields. There are several ski slopes that cater to varying levels of expertise, plus the longest diamond run in the UAE, at 400 meters. There's a cute little penguin park, and a snow cave for kids and a tobogganing slope as well.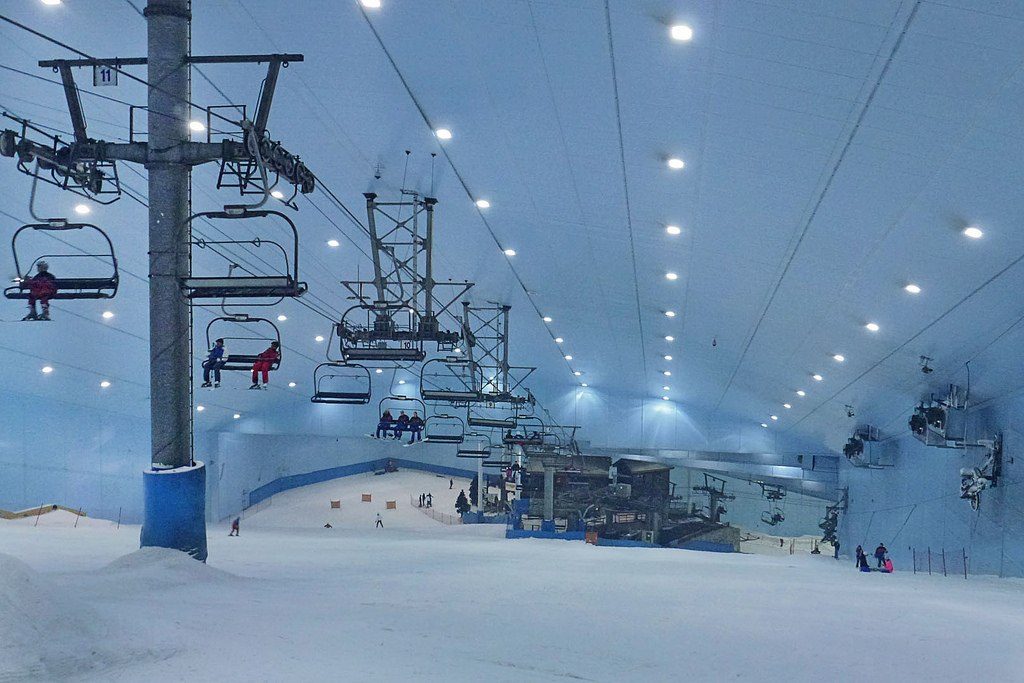 Go Shopping! No Time Limit
There's one activity that's foremost in Dubai, and that's shopping. There are a number of malls and souqs in the city, such as the Marina Mall, Ibn Battuta Mall, Emirates Mall, Dubai Mall. Be sure to spend some time shopping at Souq Madinat and at the souqs of Bur Dubai and Deira. Do spend some time checking out the gold souqs – be prepared for some amazing displays of gold!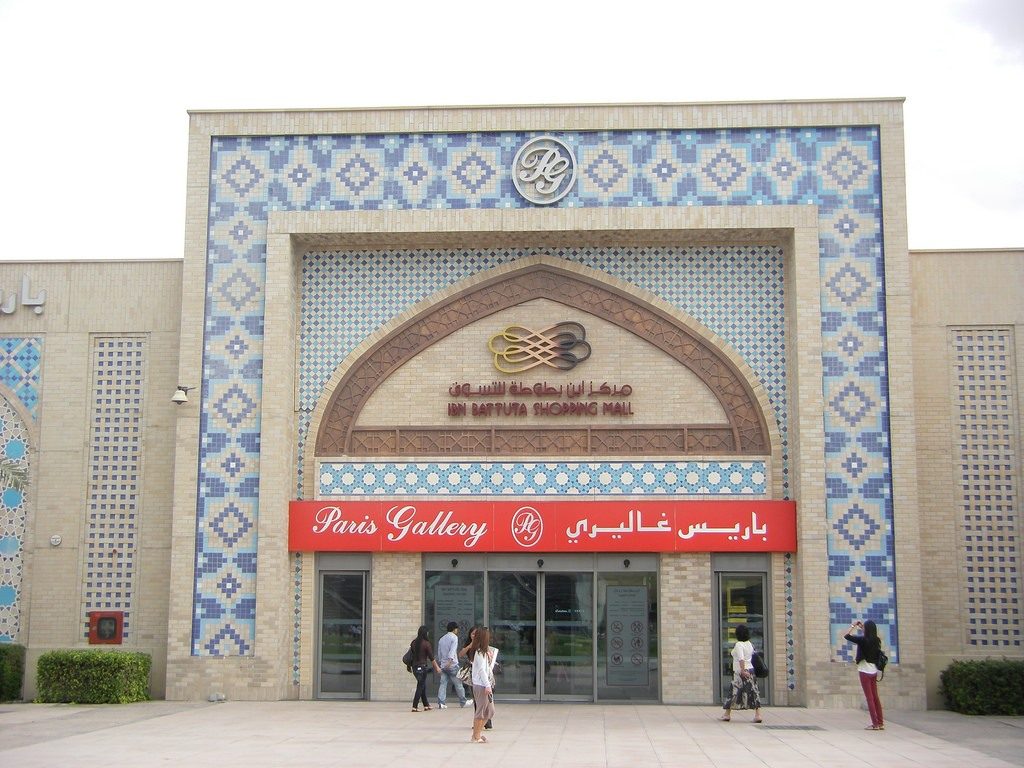 Cross The Dubai Creek: 3 Hours
The Dubai Creek is a historic part of Dubai and the best place to learn more about Dubai's ancient nomadic culture. Explore the Bastikaya quarters, also known as the Al Fahidi Historic Neighbourhood. Homes here were built out of black coral. Explore the spice markets in Bur Dubai and cross the creek to Deira on the famous wooden abra vessel. It'll be a rare opportunity to see Dubai as it used to be before oil was struck.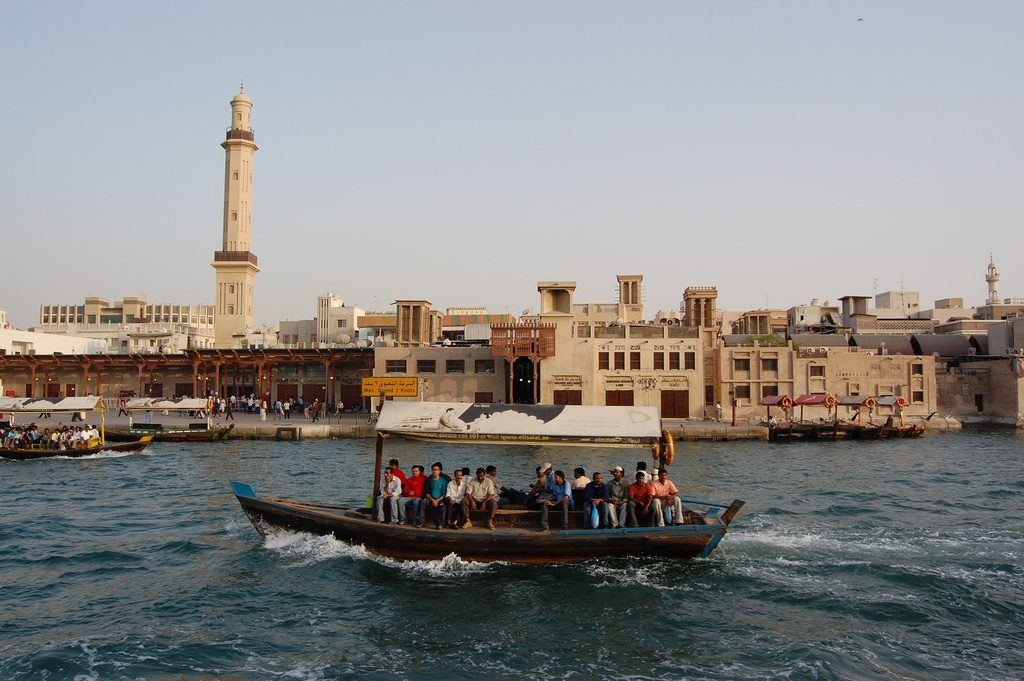 Conclusion
There are many more activities to enjoy in Dubai, depending on how much time you have in your layover. Start planning your layover in Dubai in advance and you'll enjoy your time that much better. Even if you have just 12 hours in Dubai, you can enjoy a number of activities within that timeframe.
PIN IT!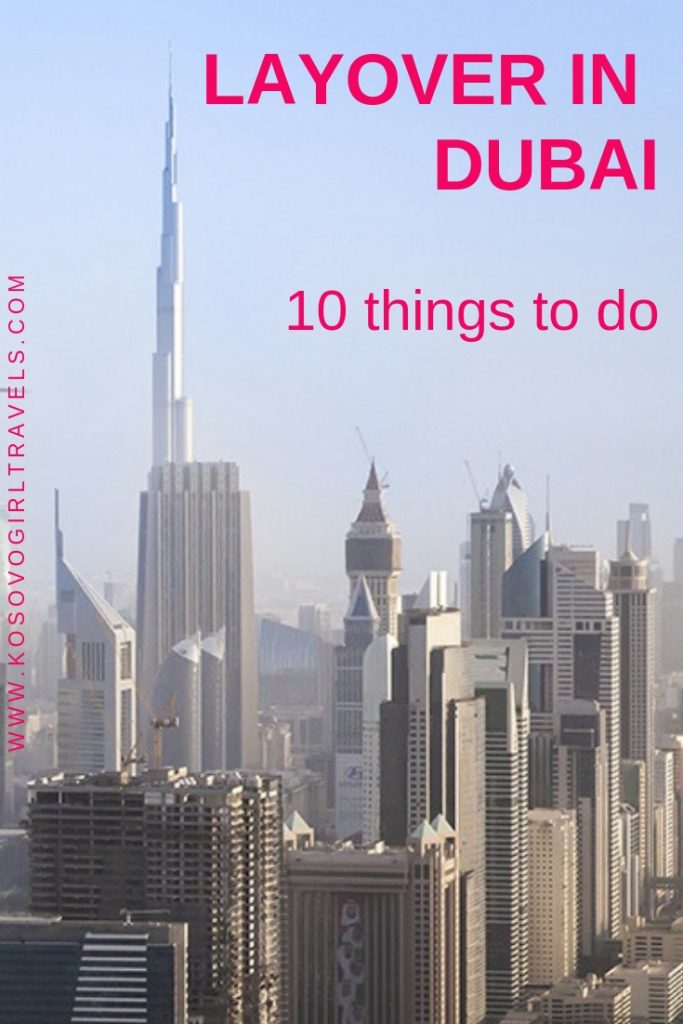 All photos are courtesy of Neha (including the featured one)