A day trip to Pristina, Kosovo is doable from Skopje and that's what Alex Block did. I found out about him while going through Instagram and looking for what people post about Kosovo. I started following him on Instagram since his travels are inspiring – although he goes to places Kosovo citizens cannot enter yet on a Kosovo passport – and he takes great pictures (check them out here). Alex also writes about the travels and his tips on his own blog so make sure to read through it and discover wonderful places.
Alex heard about Kosovo many years ago because of politics, for sure. He visited Kosovo just on a day trip from Skopje in August last year. That was not in his plan but he realized he needs to at least mark it as visited. Alex got no time to visit it longer than for a day and doing it from Skopje was his easiest option. He thought of taking a day tour or hiring a driver to show him around for a day as he had two cities to visit in mind: Prizren and Pristina and there was no way to do it by public transport in one day (read about public transport in Pristina/Kosovo) but the prices for it were something ridiculous as Alex says: 200-350 euro for a day for two people. So he ended up visiting only Pristina.
What did Alex like about Kosovo?
The first impression was surprisingly good: lots of new buildings, good cars around and lots of places, selling cars. Alex guesses there is something about the car business in Kosovo as there are lots of them. He had read that some people saw lots of super luxury cars in Kosovo, but he saw only one Hummer. Many people think that visiting Kosovo is not safe or weird, but Alex saw no reasons for it in real life. It looks surprisingly good and well-maintained. At some point, Alex thought that probably there is a chance to see a Starbucks here. 😃 Well, there wasn't any (no need as Kosovo has the best macchiato in the world), but the surroundings looked to Alex like the USA made some investments in Kosovo economy. While entering Prishtina, he even saw a small replica of the Statue of Liberty on top of one building (that's the Victory Hotel).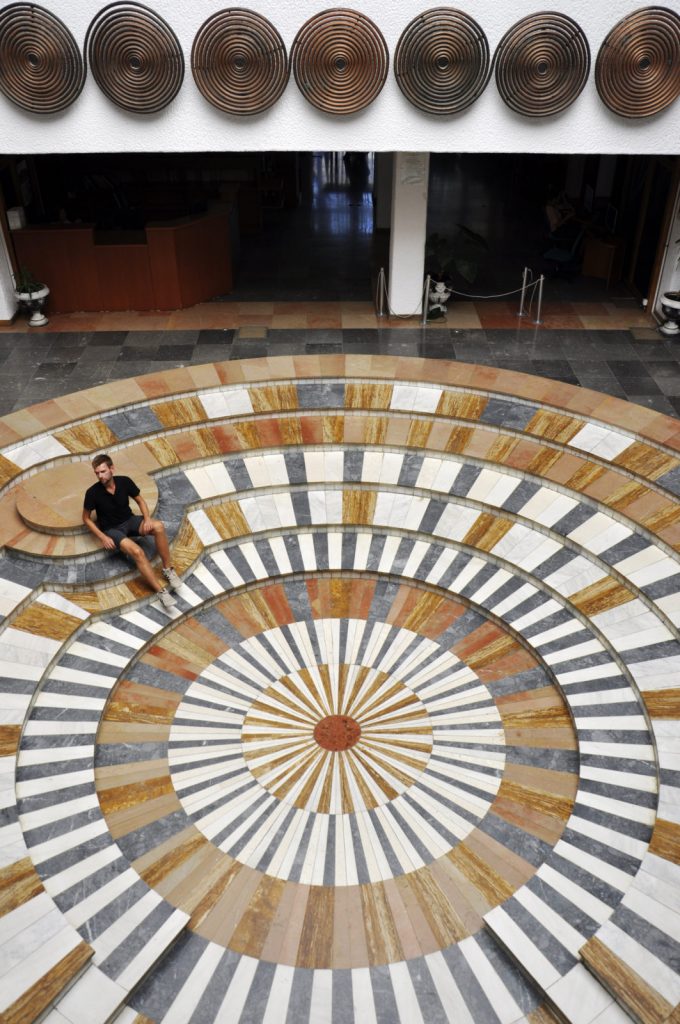 What didn't Alex like in Kosovo?
He cannot think of anything in particular. Alex says he came to see the country but not to like or dislike it. According to him, Pristina itself is not a too exciting city in terms of places to see and do here. The Cathedral of Saint Mother Teresa is the most impressive sight in Pristina. It wasn't completed when he visited but open for visits. Alex had heard about interesting stained-glass window inside of it, but he couldn't check them as there was a wedding ceremony inside.
Read Alex's post about his visit to Kosovo here.
PIN IT!