Coffee and Tea Festival in Pristina, Kosovo
A Coffee and Tea Festival in Pristina? You bet I'll be there!
I'm a coffee lover as all my friends know already and can't say no to it. Lately, I've been having some stomach issues and I'm trying to reduce coffee intake to one or maximum 2 per day but it's so difficult. This festival happening next week in Pristina is a very dear one to me and I won't miss it (unless I'm sick and can't make it out of home/hospital).
This slideshow requires JavaScript.
This year's festival is the fourth edition and you can find all major brands of coffee and tea but also local brands. In addition, there'll be chocolate and ice-cream and much more. I'm so excited and it seems like this festival is so far away and like it won't ever come. The good thing about it is the duration – the festival will last for three days so you've got plenty of time to check out all the brands.

Follow Coffee and Tea Festival Facebook page to be updated about the news and to get to know the brands that will be present so you can plan ahead what you want to try and what you want to try more than once. For other festivals or events in Kosovo, check out this post.
Check out some pictures from previous editions and also some lovely coffee-related pictures from the Coffee and Tea Festival Facebook page.
This slideshow requires JavaScript.
Credits: Coffee and Tea Festival, Facebook Page
Where to stay during the Coffee and Tea Festival in Pristina?
I live here so haven't stayed at a hotel or other type of accommodation but you can check out these deals in Booking* and find your perfect spot.
PIN IT!
Pin it for others to find it and not miss out!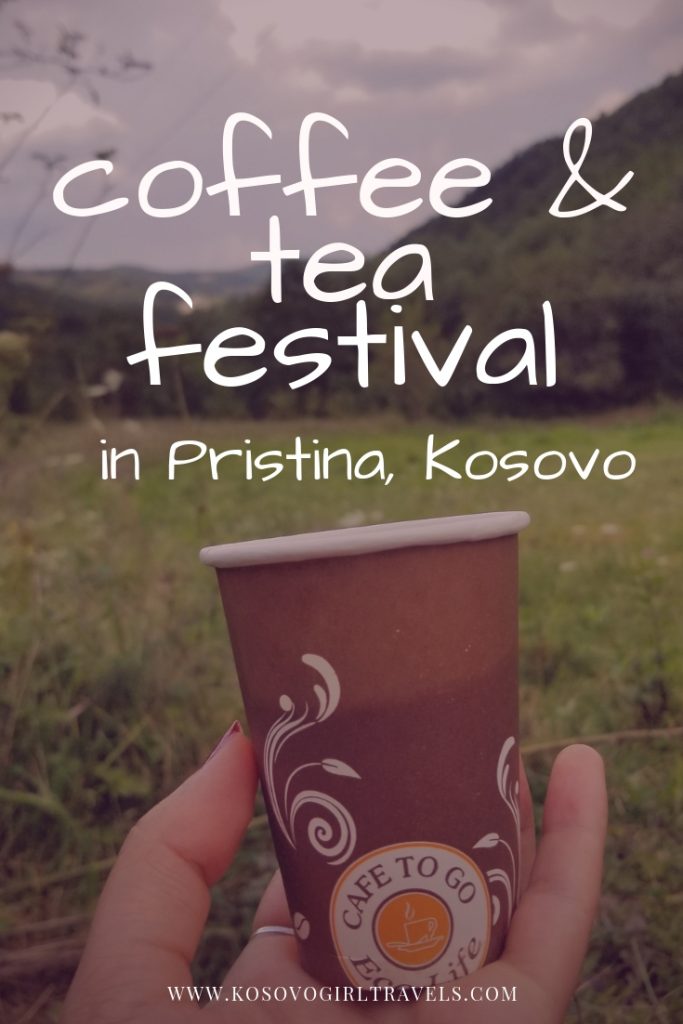 * I'm a Booking affiliate and if you book through my website I'll get a little commision without any extra cost for you. This will help me to pay for my website and continue writing.