Although through the social media we, travel bloggers, but also every other person might give the idea that life is so easy and perfect (of course, when you apply so many filters and leave out the issues faced) and travel is a piece of cake; the reality is that in many cases travel is a struggle and there are many travels gone wrong. Even a seasoned traveler might end up making a mistake by let's say not checking the date, not double-checking the airport, not checking the weather, not checking the opening hours of a site, and so on.
A few of my stories include not being able to fly out due to the visa duration. I was at Fort Lauderdale, Florida once all ready to fly to Costa Rica where I had planned to spend New Year's Eve and my birthday and everything until that point had been left for "to be done in Costa Rica". When trying to check-in for the flight, the machine would say I need to contact someone at the counter. I had no idea why was that; thinking it might be my passport (it's "funny" to travel on a Kosovo passport). I went to the counter just to find out that since my US visa would expire in May, I couldn't travel to Costa Rica despite having a return flight ticket. I was sad; all my plans for Costa Rica failed, all my wishes and dreams of visiting the volcanoes, sky-diving, and swimming, and what not else in those nine days planned went off just because my visa didn't last for one more month.
Another time was when I visited Fairbanks, Alaska hoping to see the aurora borealis and capture a beautiful picture. I ended up seeing the aurora borealis but not the perfect one I wished for which we see in travel brochures. Nevertheless, I enjoyed visiting Chena Hot Springs and the Aurora Ice Museum and also Denali National Park and sightseeing Fairbanks (which usually is neglected but I'll talk about it in some other post when I get to write about it).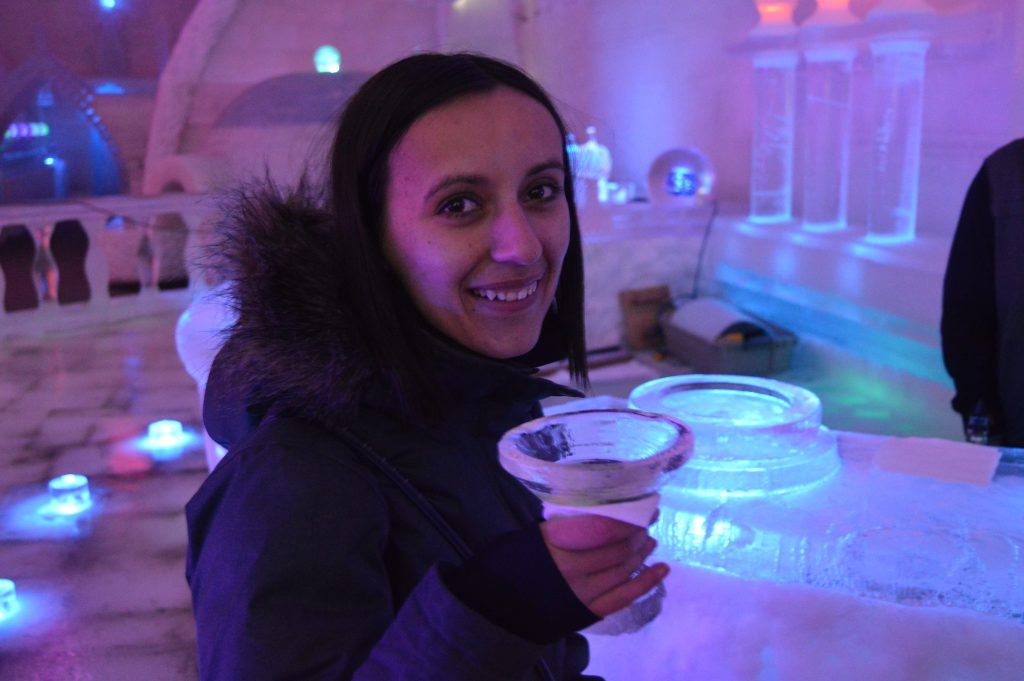 There have been so many, countless cases when I've gone to a museum and it has been closed or about to close. I can't even count those cases; they are way too many. Over-planning – yes, it has happened, too. Sometimes I overestimate my ability to walk for hours in consecutive days and then end up being too tired to get out of my room. Now, I've (almost) learned to plan less and end up seeing more.
Anyway, enough of me. Let's read about some other true stories from some fellow travel bloggers.
Paul from JourneyCompass on booking the wrong airport
"While we were staying at a hotel in Hanoi I booked a flight to Manila, or so I thought… Upon arriving at Hanoi's Noi Bai Airport we quickly realized that I mistakenly booked a flight to Clark Airport instead. I have no idea how I made that mistake. I mean booking a flight like that seems pretty clear cut, but somehow it happened…
Anyway, so we decided to take the flight to Clark, since it's only 1-2 hours from Manila by bus. We arrived at midnight, and once we started looking for transport things started looking pretty dodgy. My Filipino girlfriend at that time knew her way around the dangers there though, so she guided us through like a true captain.
In the end it ended up being a pretty adventurous experience, and peaceful too, despite the dangers and the initial chaos of booking the wrong flight.
Later that night, I dreamed of my girlfriend captaining a huge speed boat, Miami Vice style. No doubt that was symbolizing the night we had just experienced :)"
"So my wife and I were on our way to a Buddhist temple in a small city in southern Thailand… and based on all our research, a songthaew was the only way to get there. For those that haven't traveled to Thailand, a songthaew is basically a pick-up truck with benches along the side of the back. This is far from tourist central, and as such, we're the only non-Thais around and no one speaks English. We also quickly realize that we didn't have the name of the temple in Thai, and the internet speed on the smartphone approached molasses going uphill.
Crap.
We went to several songthaew drivers trying to pronounce the name of the temple, probably attracting more laughter and creating more stories than we'll ever know. One driver nods his head and motions for us to hop in. We have the GPS dot marked on Google Maps and will just jump out when we're close.
So we rode… and rode… until finally the songthaew driver pulls to the side of a dirt road in the middle of nowhere. No internet, and even the GPS is being wonky. Definitely not the temple. We see the driver walk into what looks like a cafe and sit down with some friends. Probably some more stories being told about those two foreigners that rode out to the middle of nowhere…
Don't panic, I thought, he'll return to town eventually… Sure enough he did, and we eventually took a tuk-tuk to our destination. Moral of the story: know where you're going, have it on paper, and get more than just a head nod's worth of confirmation."
Geena from Bartender Abroad on paying attention to the weather
"The plan was simple. Land in Iceland, pick up our rental car keys and head to the hotel before exploring the Golden Circle. Unfortunately, our plan was derailed by an especially vicious blizzard that hit about the second our plane touched down. As they handed us our keys they left us with the parting words "legally I should tell you not to drive, but hurry up and get where you're going". A 20-minute drive to the hotel turned into an hour and a half steering wheel gripping adventure. 80 MPH winds tossed snow around our car in the dark. The winds were so violent people's doors were being ripped forward off their hinges. The smart sensor beeped with every gust of wind, falsely indicating a collision of some kind. When we finally arrived at the hotel we had overlooked that it was still too early to check in. So we attempted to sleep in the car. The 4×4 rattled with every howling wind gust and eventually when we braved the sprint to the hotel with our bags…we were soaked to the bone in seconds. 
Just hours later the sun peeked out. Quickly forgetting our morning's troubles we hopped in the car and set out for the Golden Circle. Which apparently is at a higher elevation. An elevation that was still feeling the brunt of the storm. It was a complete white-out and we had driven straight into it. We could only determine where the road was by the cars, stuck in feet of snow, littering both sides of it. Finally, after another 2 hours of the slowest driving possible, we made it out of the storm. Without having to be rescued.  
So learn from my mistake and pay attention to weather forecasts so as not to risk being buried alive in a whiteout. "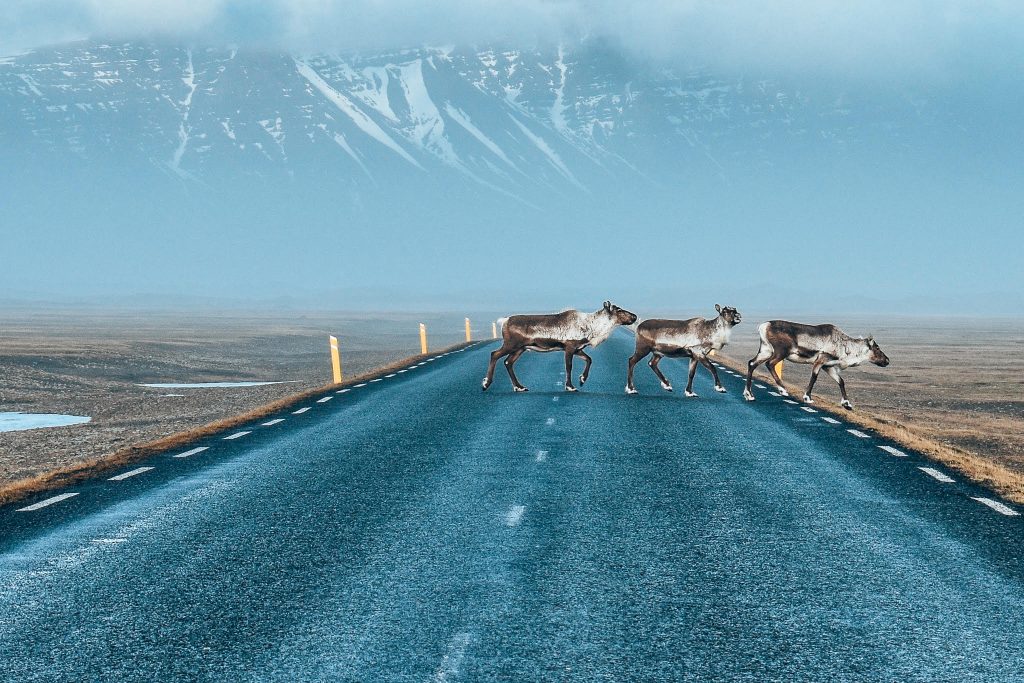 James Ian at Travel Collecting
"So. I was in Santiago, Chile and went to a travel agency to book a flight back to Australia. This was all happening in Spanish, of course, and I thought my Spanish was up to the task. It was not. I bought a ticket that went via Easter Island and Tahiti, with a stopover in Papeete, thinking that the agent said that Papeete was in Easter Island. She did not. (Papeete is, in fact, the capital of Tahiti.)  So, I went to the airport all excited about a week in Easter Island on my way back home. I got there really early, checked by bag, and cleared through immigration. I thought it was strange, since I knew that Easter Island was a part of Chile, but I figured that it must have been classified as a special region that had a different immigration status. It did not.
I was sitting in the departure lounge, with hours to spare, when I looked closely at the flight details on the board and only then realized with a sinking stomach that "Pepeete, Tahiti" meant that Papeete was in Tahiti, not Easter Island and I had booked a stopover in the wrong place! Tahiti would have been nice, but I really wanted to go to Easter Island. Now how is where my luck took a turn for the better. Somehow, they let me change my ticket for free, go back through immigration and cancel the exit stamp in my passport, and they found my bag on the plane and rechecked it! I was the last person on the plane, but both me and my bag made it! So I did get to Easter Island – just in time for the annual Tapati Festival, which was an absolute highlight! There is definitely something be said for getting to the airport really early!"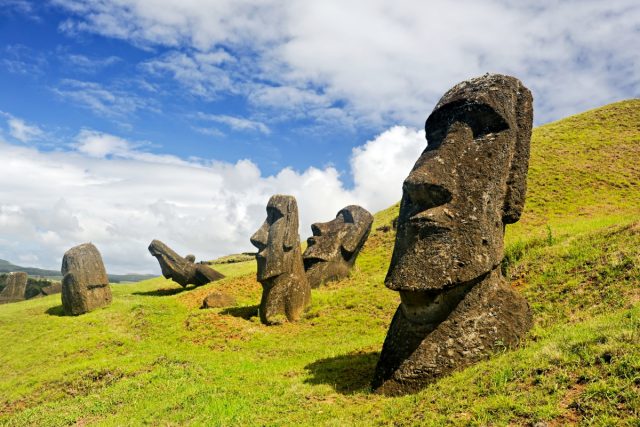 Melissa from Suitcase and Heals on unplanned trip
"Travel may look glamorous on Instagram but sometimes things just don't go as planned. I had one of those moments on a trip to Malta in 2017. I had planned to visit the uninhabited island of Comino to swim at the famous Blue Lagoon. I'd purchased a transit pass at the airport when I arrived that included a return ferry to Comino but details were scarce.
I knew that the ferries all left from Cirkewwa so I figured I would just hop on the bus in the morning, head there, and ask around when I got there. Surely someone would know. I fell asleep on the bus and was in a daze when we pulled in. I followed the crowd and tried to ask the man at the gate about Comino and he just waved me on urgently saying "Ferry is leaving. You can buy your ticket on board." So I rushed along with everyone else.
Except the ferry wasn't going to Comino. It was heading to Gozo. No one ever did ask me for a ticket. I decided to do a little sightseeing before getting the ferry back to Malta and then paying for a speedboat ticket to Comino instead. Managed to see some ancient ruins and still get my swimming in after all.
My transit pass? Turns out it was for a day cruise with Captain Morgan out of Sliema instead."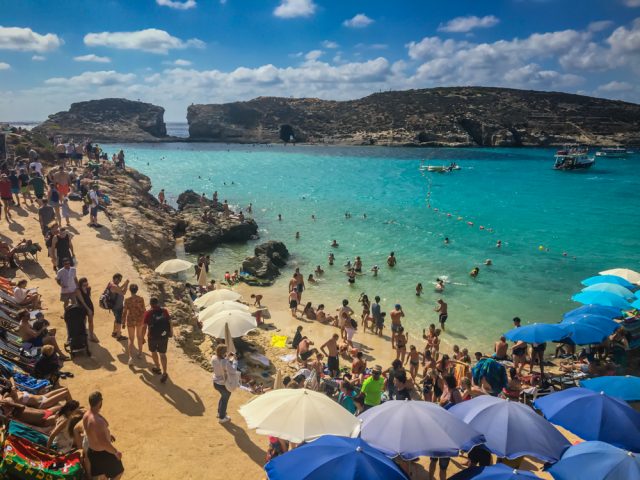 Wendy from The Nomadic Vegan
"My husband and I were excited to visit the Labrang Monastery in Gansu, China – a holy place for Tibetan Buddhists. Flying to the provincial capital was easy, but getting onward transport from there was difficult. We didn't understand why the bus drivers wouldn't take us where we wanted to go.
Eventually, one driver let us on his bus, which was heading to a local transport hub that had onward transport to the monastery. But before the bus reached its destination, he made us get off on the outskirts of town.
Confused, we started walking in the direction of the bus station, when after a few minutes two police cars skidded up to the curb, and six police officers jumped out and surrounded us. We were pretty sure we were in big trouble.
Luckily, the head of the prefecture spoke English well enough to explain what was going on. In response to recent protests by ethnic Tibetans, the government of China had temporarily closed that part of Gansu to tourists.
The head of the prefecture was very friendly and even bought us a nice lunch of vegetarian Chinese food! Then he drove us back across the prefecture border and put us on a bus heading back where we'd just come from."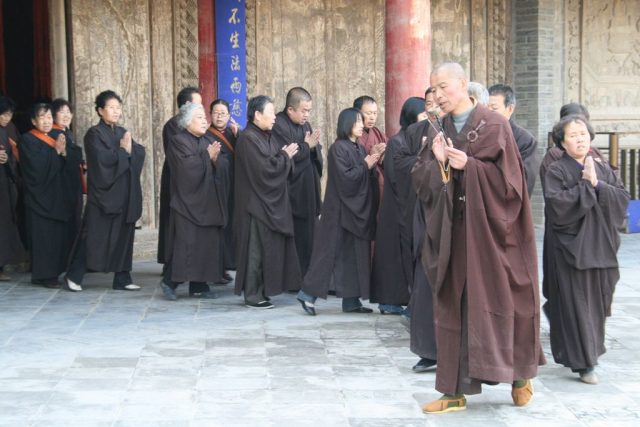 Sapna from My Simple Sojurn
"My friend and I planned a year-end trip to Jaisalmer – Rajasthan in India. The Indian railway's online system was not great so my friend got the tickets booked from the counter. We didn't check the tickets and we went on our trip.
Our return ticket was from Jodhpur for 10.30 PM train. We reached Jodhpur in the afternoon as we wanted to do some shopping before returning. When we boarded the train there were other people on our seats. Our names were missing from the list. On rechecking we found our tickets were for 2nd instead of 1st. The train was overbooked and we could not travel in it.
The train left at 10.45 PM and two of us were standing on an almost deserted platform in winter night of January. Both of us were nervous and almost in tears. Suddenly a drunken man approached us and started asking the question if we want something etc. This added to our nervousness but I somehow I gathered the courage and shouted on him (My voice is quite high pitch when I shout) and went away.
We started looking for a place to stay for a night. Fortunately, we found a retiring room inside the railway station, it was not nice but safe to spend the night.
Next morning we boarded a train at 5.30 AM from Jodhpur to Jaipur. From Jaipur, we took a bus to Delhi. It was peak season so there were no direct tickets available. Finally, after 17 hours of changing transport, we reached home.
This whole experience made me extra conscious, now 95% times I book tickets and cross-check thrice. If someone is traveling with me, I mail the tickets to them for double checking."
PIN IT!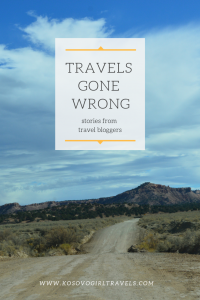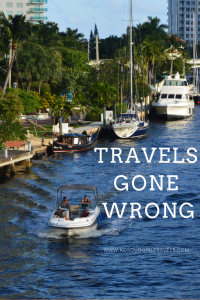 Do you have any story to share?