Kosovo turned 10 years old this February so I decided to reach out to 10 travel bloggers who have visited Kosovo and ask a few questions to find out what they thought of Kosovo. As a Kosovo citizen I could be (and I am) subjective at times; therefore, reading what foreigners have to say about my country brings you another perspective.
So, here it is – the first post in this series that I've decided to call Kosovo: Travel Bloggers Say and will run for 10 months with one monthly story.
The first blogger I am going to present is Maria Angelova, from Bulgaria. She owns the 203 Travel Challenges, a website which proposes great travel challenges which you probably didn't think of before, but also tips and guides to various places.
The first time Maria heard about Kosovo, was, unfortunately, during the Kosovo war (1998-1999). Some years later, in April 2013, she spent five days in the country with a friend who used to work for EULEX. Her friend already knew the country very well and had local friends and that gave Maria a deeper perspective. I asked Maria what did she like the most about Kosovo and her answer was:
"I loved Prizren. The city has the spirit of the old Balkan towns and an amazing view from the top of the towering stronghold. I liked its sleepy atmosphere, people-watching at its cafes and the general positive vibe the town has. I liked Kosovars as a whole, they proved to be friendly and always ready to give strangers a hand."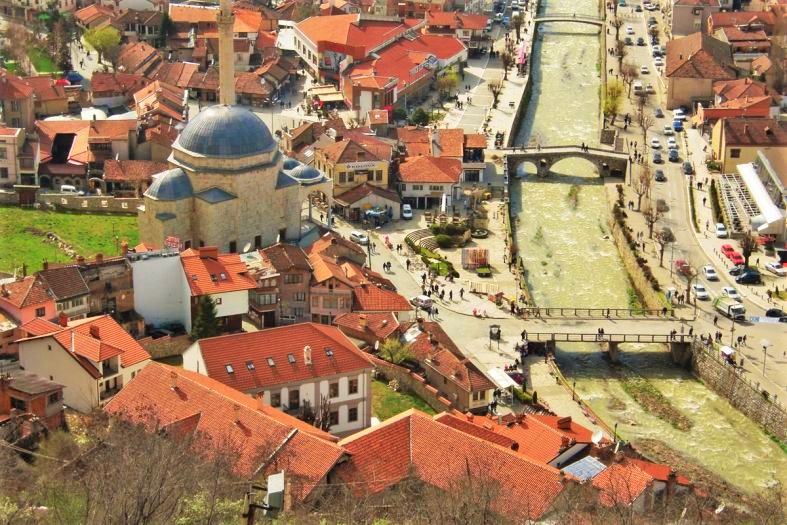 I wanted to also know what was there that Maria didn't like about Kosovo. Her response is this:
"Back in 2013, there were still many things to improve
in
the country's infrastructure – roads, crumbling buildings, electricity wires hanging tangled everywhere. But this is just a matter of time to be resolved."
Follow Maria on
Facebook
 not to miss her interesting travel challenges and get inspired to travel more.
---
P.S. If you're interested to be in the series, shoot me an email at [email protected] or reach out through my social media!
PIN IT!