There is a huge international community living in Kosovo. It is slightly less than it used to be right after the war in 1999; however, it is still at a considerable number. Some of its members moved here due to their work and some came to visit and fell in love and then came back to live here. Mervetilla, on the other hand, moved because of their marriage. I had talked with her via social media when Mervetilla agreed to contribute to my 10th-anniversary blog post on attractions to see in Kosovo. However, we hadn't met in person until recently.
Thus, we set a time for a coffee on a lovely sunny day at a lovely coffee place in Pristina called Sonder, which turned into an enjoyable three hours conversation. We ended up talking about lots of things, mainly travel but also about cultural topics. We discovered so many similarities in culture between the two countries and their people.
What does Mervetilla like and what does she not about Kosovo?
Mervetilla, from Turkey, heard about my country in 2013 through a friend of hers and then moved here only about two years ago. She says she likes the most nature and people's kindness. Mervetilla doesn't like the traffic and the air pollution (in particular it gets worse in winter in Pristina). We don't like it either.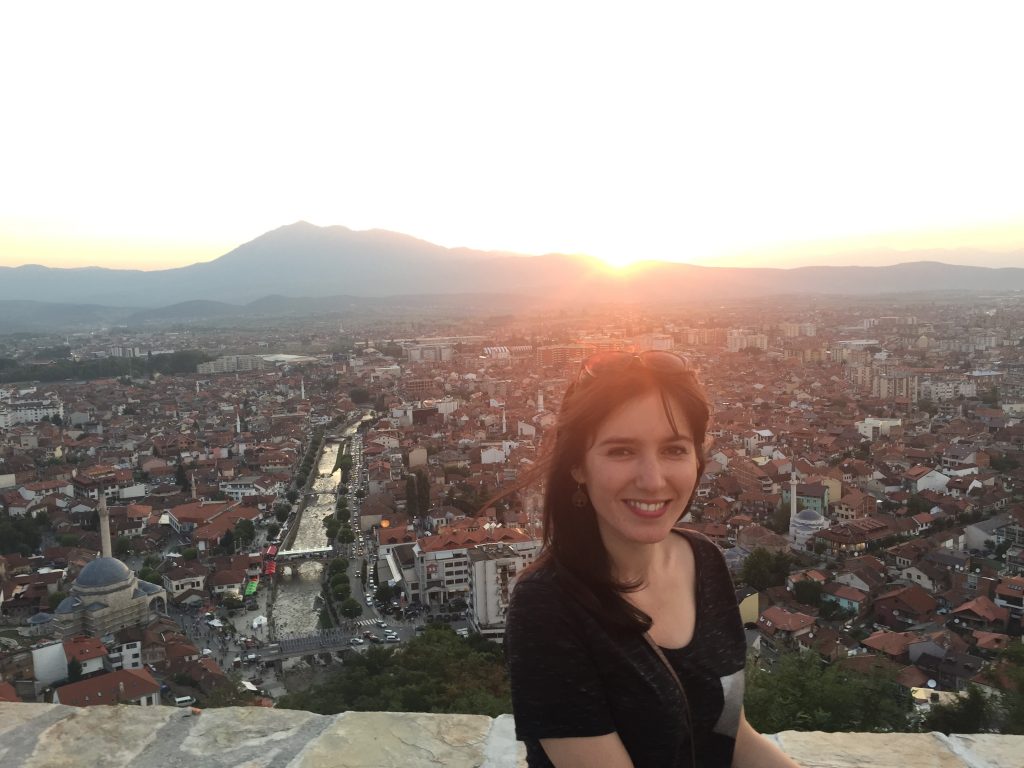 It is clear from the picture that Mervetilla's favorite place is Prizren. Prizren is an old town and has a beautiful castle at the top of the hill. The view of the city from the castle is just breathtaking.
This is only the second article in the new series of what Kosovo Foreigners Say. This blog series will feature 10 internationals who left their country and came to live in Kosovo.
PIN IT!