I met Paulina in Pristina when she was visiting back in October last year and spent 4 days in Kosovo. From the way she was speaking with her friend, I thought she was German. Yeah, Luxembourgish sounded to me like German. We spent some time in one of my favorite places in Pristina, Dit' e Nat', and talked about various things (mostly travel-related, of course). I asked Paulina to be part of my new series Kosovo: Travel Bloggers Say and she accepted; thus, making her story the second in my series following the one from Maria from last month.
Paulina, as you could understand already from the first paragraph, is from Luxembourg. She owns the Paulina on the Road, what she calls a travel scrapbook (in English and Spanish) where she posts about slow and eco-friendly traveling.
Paulina heard the first time about Kosovo when refugee children were integrated into her school class in Luxembourg. She was about 10 years old(?) and Kosovo was always on the news at that time (1999). Consequently, Paulina associated it with a "dangerous" country or a country at war. She didn't realize how close Kosovo really was at that time. During her studies, she met one of her closest friends so far, Emir, whose stories about Kosovo and his escape as a refugee kid were captivating. His bright and bubbly personality was and "still is fascinating", so she associated this new image with Kosovo as well. Finally, a good friend of hers came to a development mission in Kosovo and asked whether she'd be interested in joining her for a few days. So, Paulina didn't think much and immediately bought a flight to Pristina, the capital city of Kosovo.
What did Paulina like during her 4 days in Kosovo?
Paulina only stayed for 4 days in Kosovo. But as she says, it was like an appetizer and made her hungry for more. She got fascinated with the cultural mix and considers our natural landscape breathtaking. The best thing according to Paulina was the conversations she had with the locals who were the most warm-hearted people. As Paulina says, people in Kosovo started randomly talking to her friend and her on the public bus and they even received two little presents from a little boy. Furthermore, she says that she was also "very fortunate to have a captivating conversation with a political activist in Prizren and to meet me in Pristina and talk about Kosovo's challenges in the future". (An endless conversation – I say).
Paulina didn't like that there weren't many public buses (and I totally agree with this).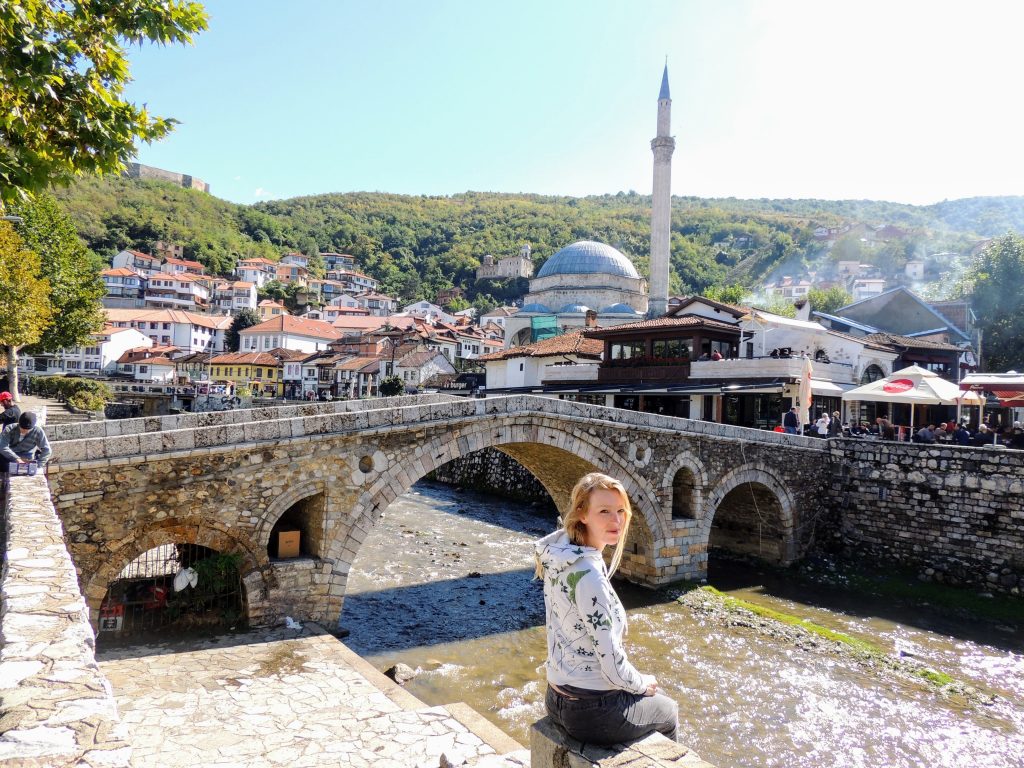 She has written yet about her trip to Kosovo and you can follow her blog and also her wonderful Instagram account (be careful not to like all her wonderful pictures so you don't block her notifications settings).
PIN IT!