We all started 2021 wishing and hoping the pandemic will be gone along with all the restrictions. We were so, oh so wrong! Not that the pandemic didn't end but new variants came in place for which almost all Greek alphabet was used. Anyways, I managed to take a few trips during the year.
I began the New Year in Amboseli National Park, Kenya. I could wake up early and I was looking at Kilimanjaro. It was an amazing view, indeed. I spent three weeks in Kenya wandering around and enjoying the country – though left earlier than planned as I got annoyed by the people working in hospitality.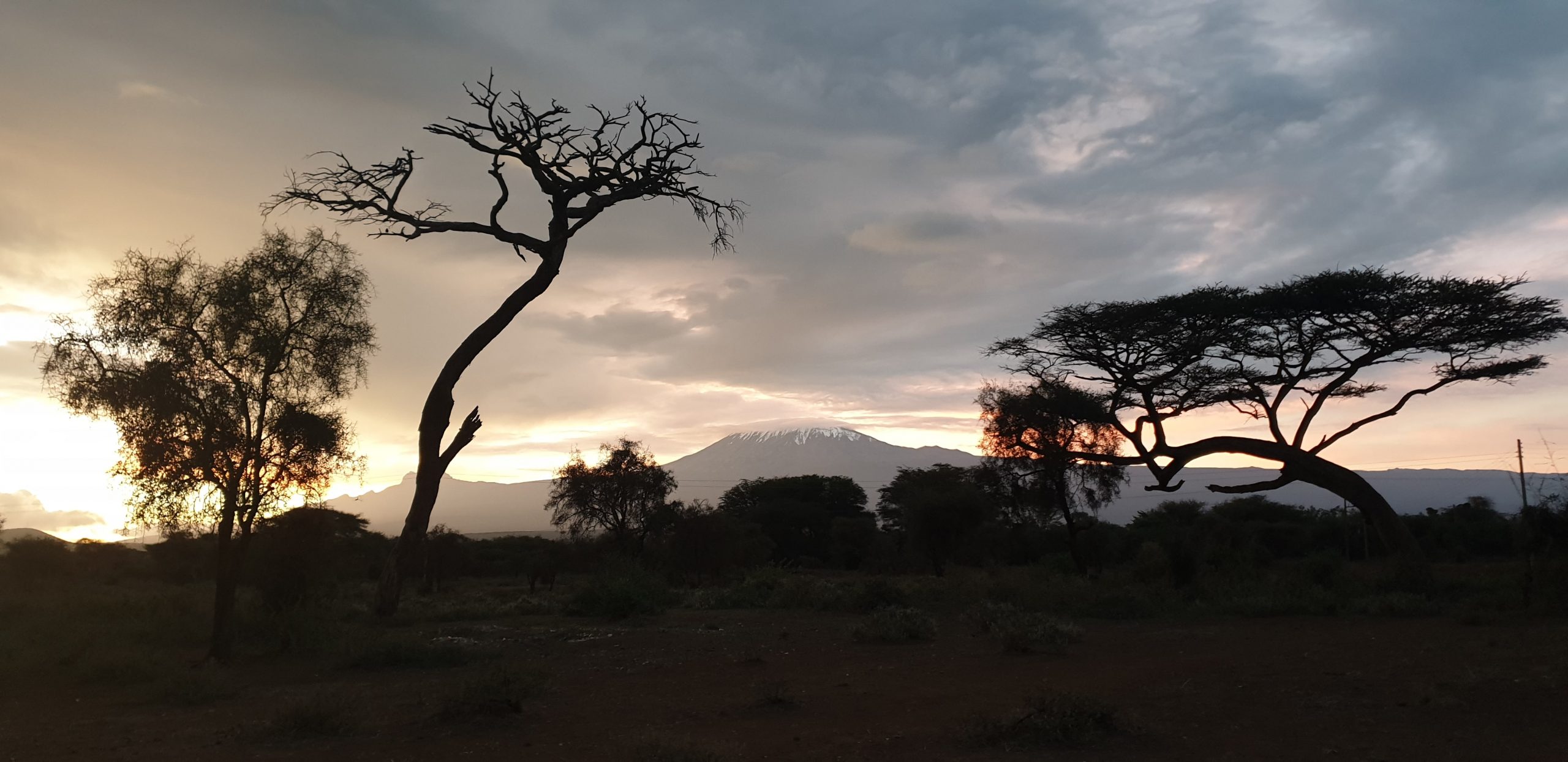 During February and March, I was in Yambio and tried to explore more of the town and the Western Equatoria State. On 17 February I organized a dinner for a few colleagues and friends to mark Kosovo's Independence. In March I took my first trip outside of Yambio to Maridi County.  There is this lovely place there called Kazana, a water reservoir, but so lovely once could camp and enjoy the view.
This slideshow requires JavaScript.
In April I went home to celebrate my father's retirement and spend some quality time with family. I revisited some old places but also have made a resolution to visit more of my own country. This time I visited the memorial to the refugees in Bllaca during Kosovo's war in 1999 and also the city of Kaçanik and Ferizaj (also known as the city of murals).
This slideshow requires JavaScript.
I also took that chance to fulfill a promise made to my soon to be eight years old niece, Lira, and took a week off and went to Dubai with her. It was such a fun time and, obviously, so different from traveling on my own or with other adults.
This slideshow requires JavaScript.
I also took this time to have a lovely weekend with friends in the north of Albania, Shkodra respectively. We spent a great time there and also visited a few villages nearby which offered great hospitality and beautiful views. This time we went to Reç, Zogaj, and Shiroka. The weather was lovely, the food was great (in particular at Bujtina e Reçit), and the companionship was something to look forward to. We also spent a night in Tirana (just can't avoid it). While on the way to Tirana we also stopped in Lezha to visit the castle there but also we stopped at Mrizi i Zanave for some delicious seasonal traditional food (and some photoshoot lol).
This slideshow requires JavaScript.
During summertime, I was in South Sudan but took a short trip to Juba to rest and recuperate. Whenever in Juba, I try and explore more of it. This time, the new findings were Konyo Konya, Amigos Restaurant, Syrian House, Road House, and Connect Coffee, as well as revisiting a few places such as Afex Camp and Nimule Resort. Also, just near the Syrian House there is this Ethiopian Church which was closed unfortunately so just saw it from outside.
This slideshow requires JavaScript.
In July, we marked the 10th Independence Anniversary of South Sudan. Read Juliana's guest post here.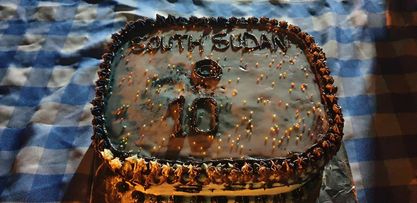 September found me again back home to celebrate family functions, and visit new and old places. I also had the chance to host my Dutch friend and take her around Kosovo as well. This time, my friend, Buqe, and I  went for a day trip to Vushtrri and Mitrovica, and Zveçan with my friend Buqe. While I took my Dutch friend to Gjakova and Prizren.
This slideshow requires JavaScript.
During this trip, Amy and I decided to rent a car in Istanbul and drive all the way to Ankara and then drop it there and take the Dogu Expressi to Kars. Kars had been on my mind ever since I read Orhan Pamuk's "Snow". I was intrigued by this lovely city and it definitely proved to be worth the 27 hours long train journey.
This slideshow requires JavaScript.
In December I spent a few days in Uganda exploring its main attractions before heading to Ghana to attend my friend's wedding and tour the country. I had always pushed exploring Uganda for later like people usually do in their neighboring countries but this time I made it to Jinja and Kampala. I even visited this neighborhood in Kampala that they call Kosovo. I still need to find out the story behind it, so if anyone reading from there, please, let me know.
This slideshow requires JavaScript.
Ghana was my first trip to Western Africa. Accra's nightlife was so good (and tiring lol). I enjoyed going around on my own and also meeting new friends. The wedding of my friend, both the traditional and white wedding, was a great experience – and also the first experience of an African wedding. I toured a bit also around Ghana, visiting Tamale, Larabanga mosque, Kumasi, and Cape Coast.
This slideshow requires JavaScript.
And just before the year ended I contracted covid and was stuck in a hotel room in Juba for ten days making it out just in time to celebrate the New Year 2022 in Yambio among friends and colleagues wishing similar things from last year: pandemic to be over and we all have better health; more travels in this year, Kosovo to get visa liberalization for Schengen countries, and more interesting books in my list.
This slideshow requires JavaScript.
My plan for 2022 is to visit home, Bangladesh for the Bengali New Year, Ethiopia for the Ethiopian New Year, and maybe one more country before I complete my contract with UN Volunteers. What country should it be?
How was your 2021 and what are your plans for 2022?